Get your content in front
of customers with confidence
Distribute your best work across digital, social, and other channels from one central marketing hub.
See Percolate in Action
Explore how Percolate can help you execute your marketing experience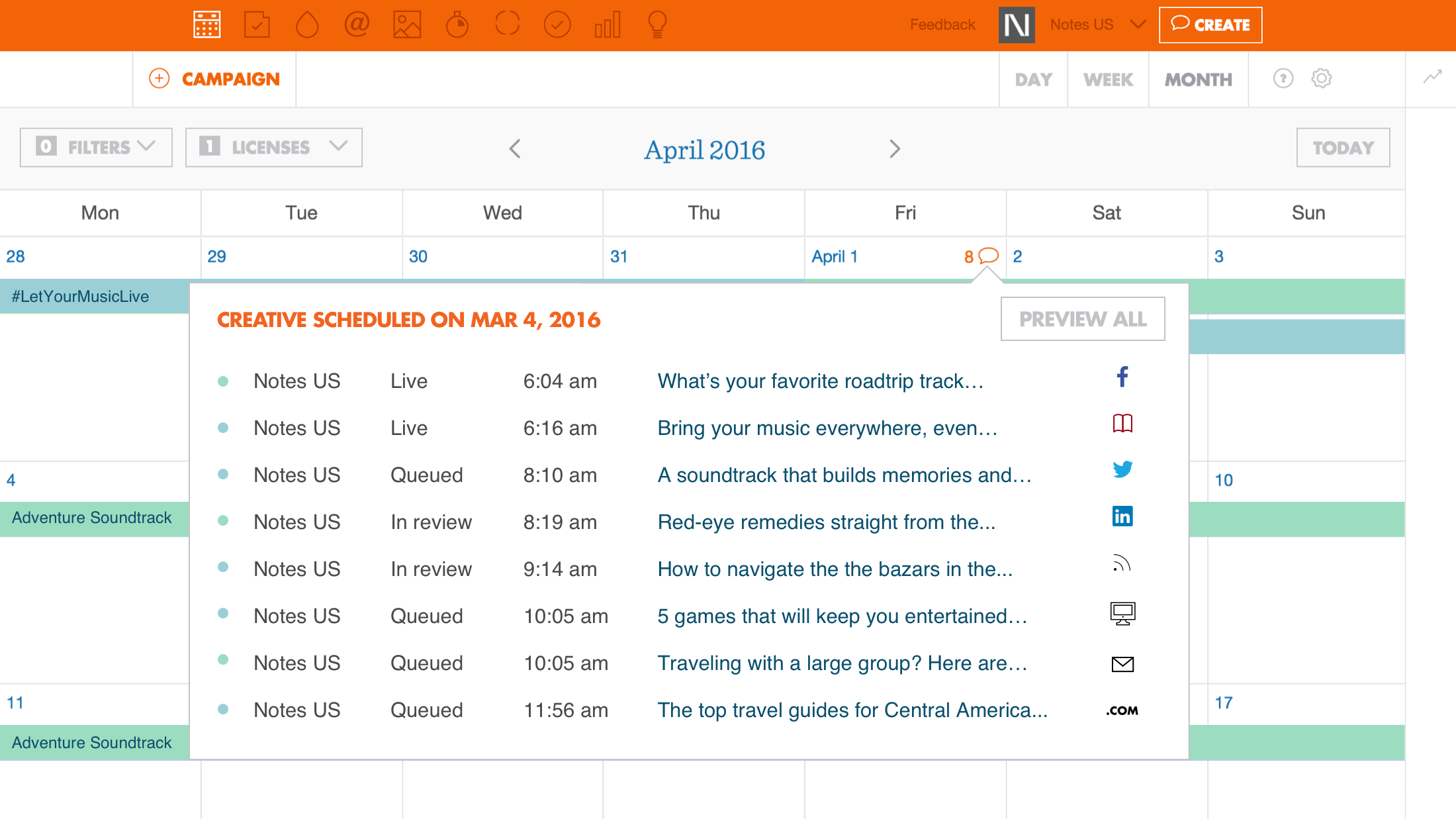 Marketing Hub
Publish everywhere
Percolate connects to all your most important channels, making it easy to publish content to social, websites, blogs, marketing automation, and even custom destinations. Want to publish to the trendiest new channel? Our flexible APIs and connectors let you connect with customers wherever you need to reach them.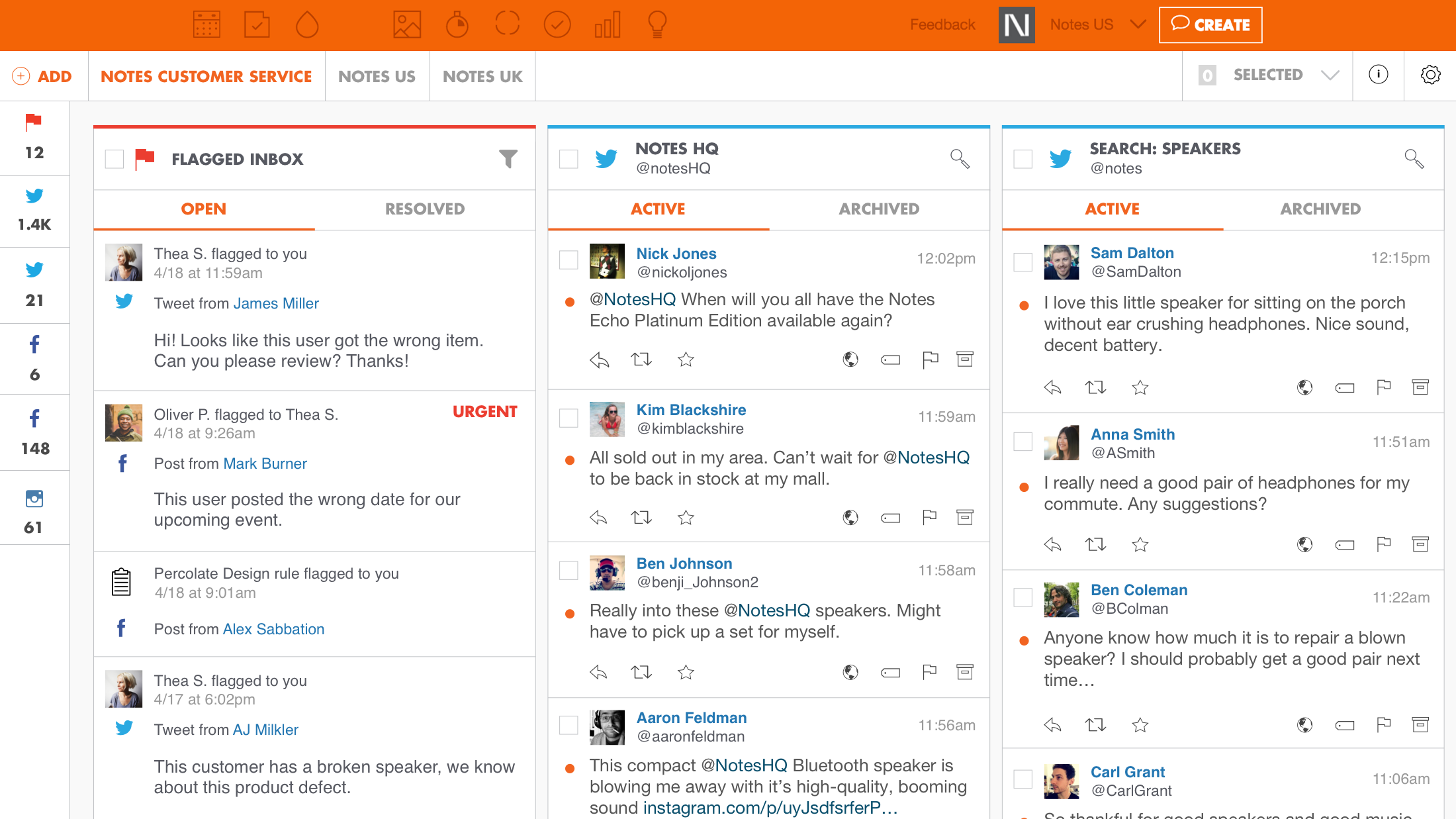 Smarter Social Relationships
Connect with your audience
It's never been easier to track campaigns and mentions, source user-generated content, monitor conversations, and build more complete customer profiles with Percolate. Percolate centralizes your audience engagement and sync with your CRM to manage every important customer interaction. Whether it's running campaigns, responding to customer service issues, or tracking social trends, Percolate has everyone on your team covered.
Brand Safety and Compliance
Protect and elevate your brand
You can't afford to make mistakes with your marketing, so let Percolate take the guesswork out of staying on-brand. With customizable brand compliance prompts, logo locks, and configurable, multiple approver workflows, Percolate ensures every message meets your brand standards.
Better Marketing Starts Today
See how Percolate makes it easier to turn storytelling into sales growth