The System of Record for Marketing
See the marketing software trusted by the world's leading brands
See Percolate in Action
Explore how Percolate can help you execute your marketing experience
Great marketing requires great orchestration. When teams and technology work together in perfect harmony, the result is effortless mastery—precise execution that captivates and inspires audiences. Percolate is The System of Record for Marketing® for the world's best brands: a centralized suite of tools built for efficiency, creativity, and control. The perfect instruments to help marketers achieve their goals, performance after performance.
A Thoughtful Technology Company
At Percolate, our vision is to create technology that builds the world's best brands. Percolate's complete web and mobile marketing software helps brands grow revenue, increase productivity, and deliver better customer experiences, while also reducing costs. Percolate's technology centralizes all marketing operations and data in one place, and integrates with any brand's existing marketing technology stack. The world's best brands use Percolate as their System of Record for Marketing® to streamline workflows and ensure brand governance at global scale.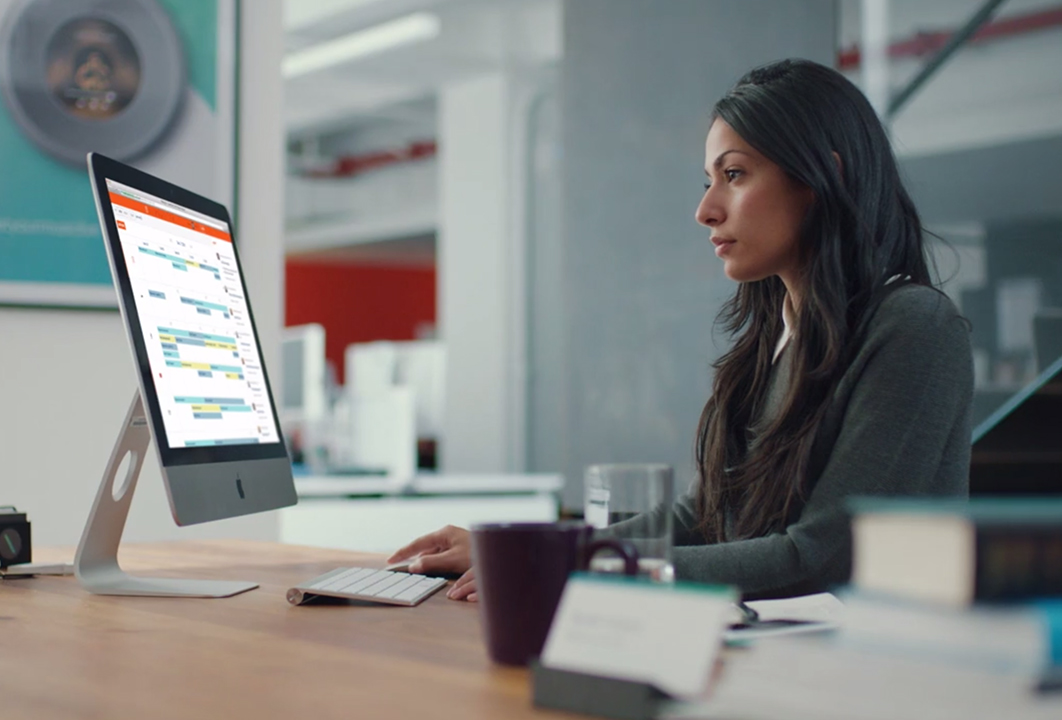 Defining The System of Record for Marketing®
Percolate's software centralizes the marketing operations required to execute meaningful brand campaigns. The System of Record for Marketing® ensures alignment across teams on business objectives, brand identity, and campaign logistics across all geographies and customer interactions. A company's brand is more than just its logo or set of fonts and colors—it's the sum of every interaction representing an organization vision, mission, and values. However, as a brand's audience fragments across channels, devices, and global geographies, marketing teams face rising costs and brand inconsistencies. Percolate is the unifying solution for effective brand marketing, ensuring seamless production, governance, and management.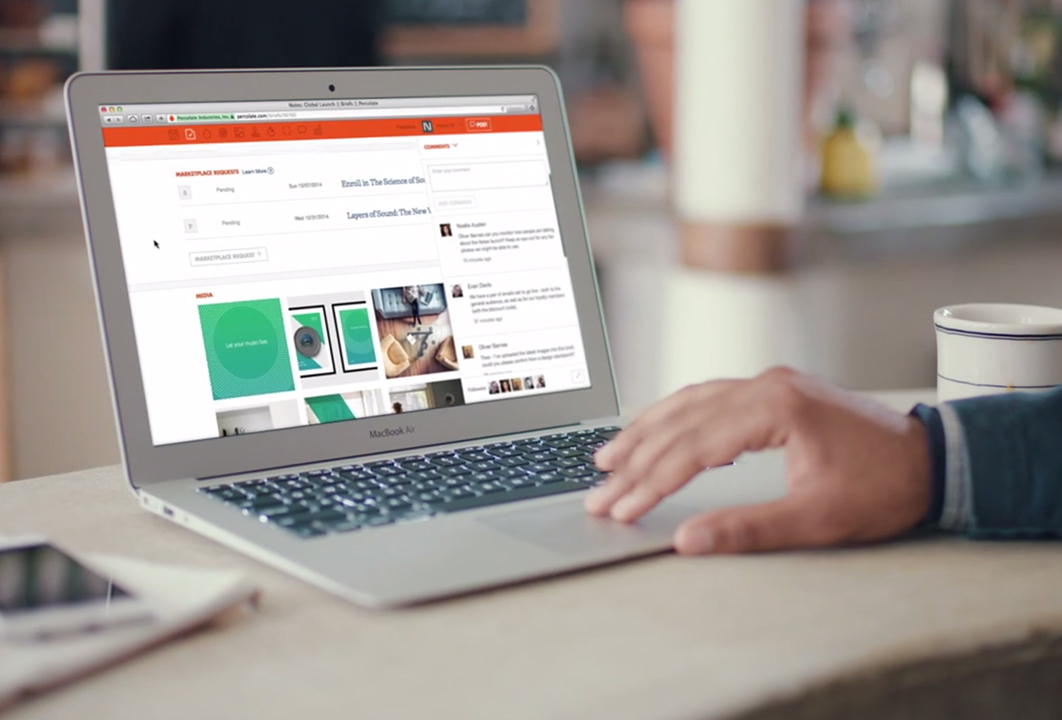 Trusted by the World's Best Brands
Percolate's technology is trusted by many of today's top brands. Companies like GE, MasterCard, and Unilever rely on Percolate's software to maximize operational efficiency within their marketing organizations so that teams have the ability to easily collaborate as they design and execute marketing campaigns. Percolate provides marketing teams the tools and the support necessary to seamlessly build strong brands at global scale.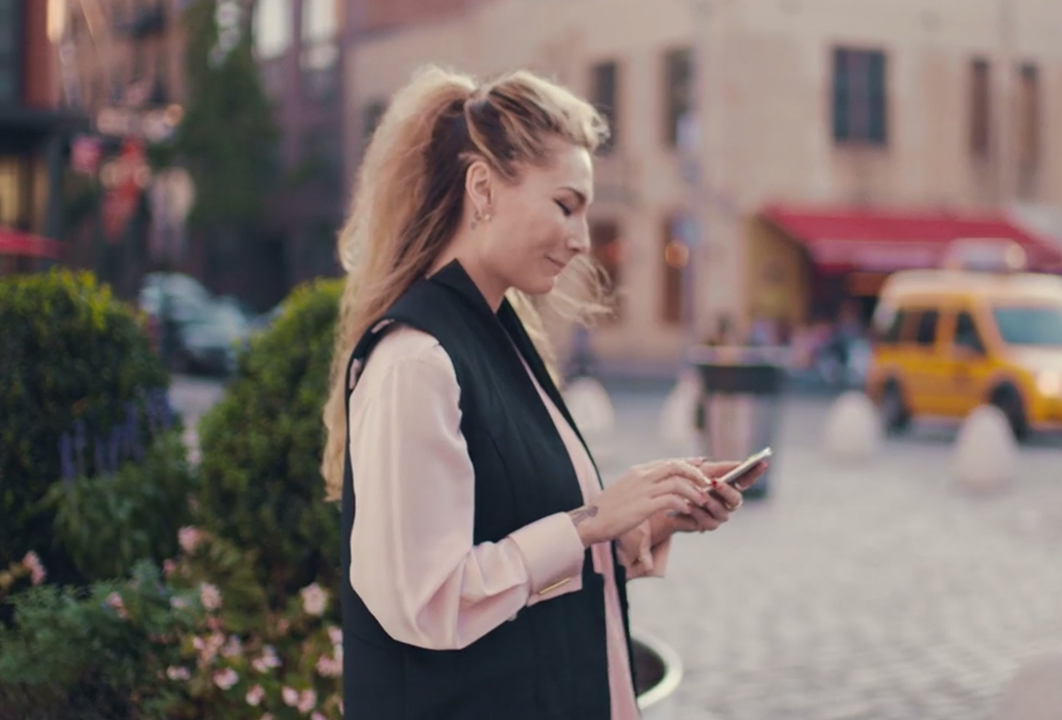 A New Way to Build a Global Brand
"We move quickly at GE. What let us do that is part how we govern ourselves and part the toolset we have to make that governance actionable. Percolate and this system we are working to build lets us execute effectively, but also encapsulates our fast-paced mode of operating"

Katrina Craigwell — Head of Global Digital Programming at GE
Feature Highlights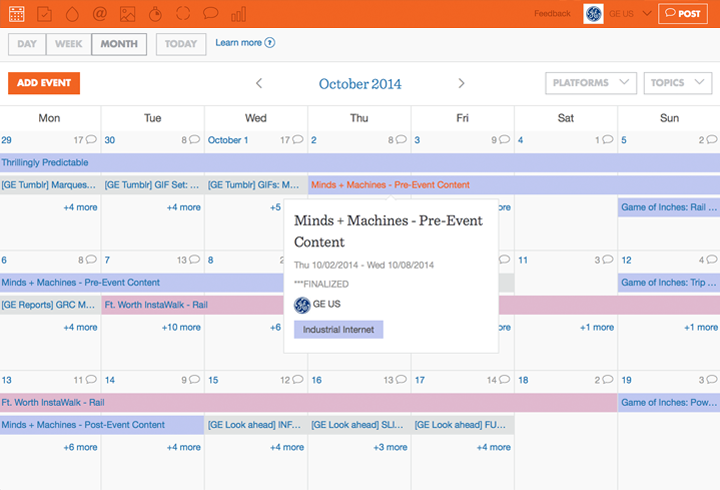 Planner
Percolate's marketing calendar feature allows teams to easily synchronize all marketing efforts across digital and non-digital channels to enable flawless coordination and provide transparency across geographies and functions throughout an organization. Learn more about Percolate's Marketing Calendar.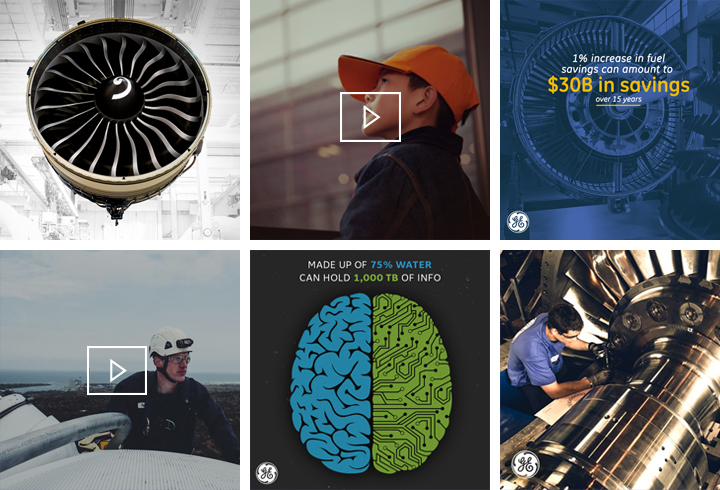 Global Asset Management
Percolate's Asset Manager acts as a single storage destination for a brand's images, videos, and all other files types so that teams can easily access, search, organize, tag, share, and create assets within Percolate. Learn more about Percolate's Asset Manager.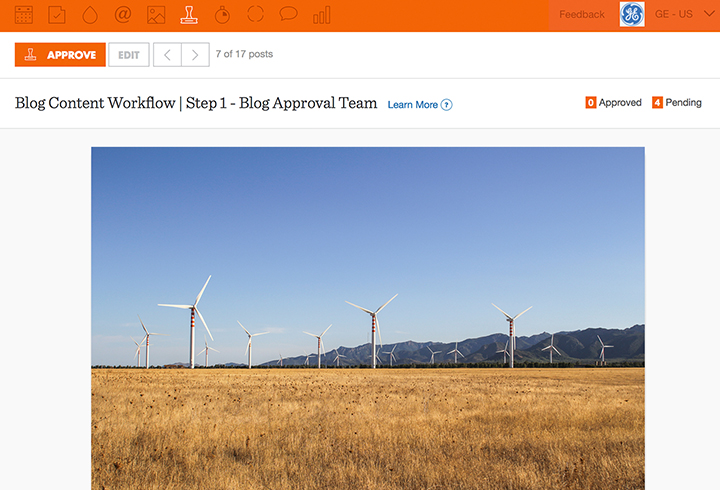 Approvals
Percolate's Brand Approval workflows let agencies, marketers, legal teams, and brand managers set up approval groups, so teams can move from creation to feedback to publishing fast, and still provide oversight on every piece of content. Learn more about Percolate's Brand Approvals.
---

Establishing Global Brand Consistency
"Percolate really is the system that gives us the ability to bring our vision for content alive."

Megan Hamel — Social Media Content Strategist at Harbinger for Hellman's Mayonnaise
Feature Highlights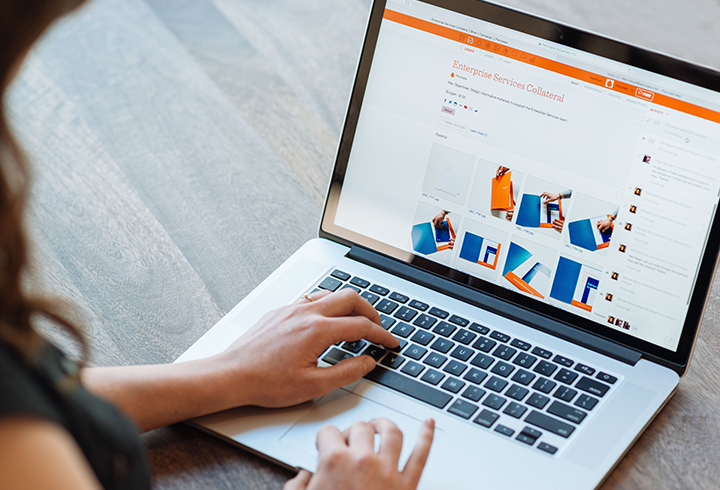 Collaboration
Percolate's Campaign Briefs streamline collaboration so marketing teams can execute ambitious marketing campaigns more effectively than ever. Marketers can outline detailed campaign proposals, share work with team members, and easily send briefs and creative assets for approval. Learn more about Percolate's Campaign Briefs.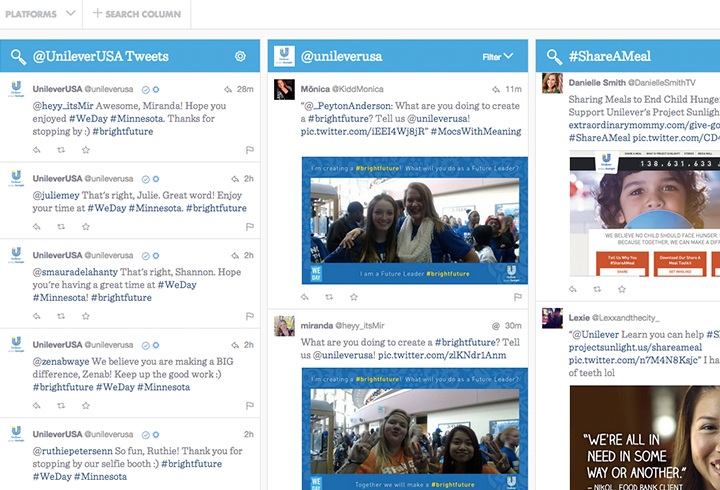 Monitoring
Percolate's Monitoring feature enables social relationship management with translation support, flagging, collaborative routing, approval workflows, and an API for helpdesk and CRM integrations, connecting a brand's social interactions and customer service conversations with the rest of the organization. Learn more about Percolate Monitoring.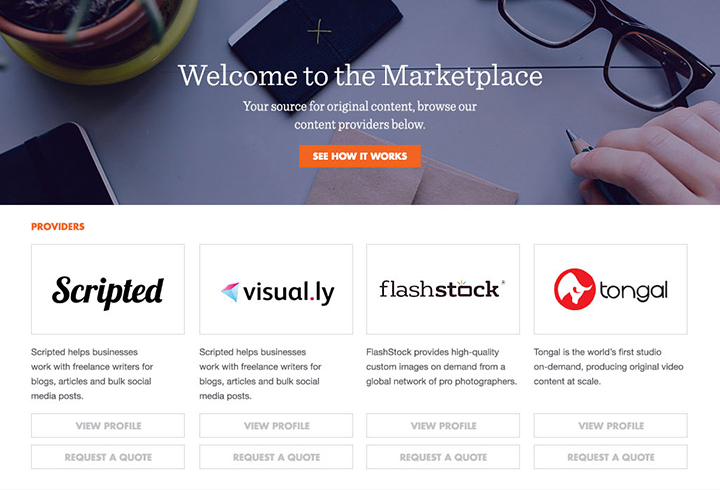 Marketplace
Percolate's Marketplace empowers marketers to plan, manage, and source creative work from a number of best-in-class partners, making working with third-party creative service providers easier than ever.
---

Establishing Global Brand Publishing Leadership
"We're in the midst of a digital transformation of how people consume news, and it's creating unprecedented opportunities for brands to engage their audiences and act more like publishers. I can't think of a more exciting time to be in PR, and it's partners like Percolate who are enabling us to deliver on our new responsibilities in a meaningful and scalable way."

Jennifer Stalzer — VP Global Digital Communications
Feature Highlights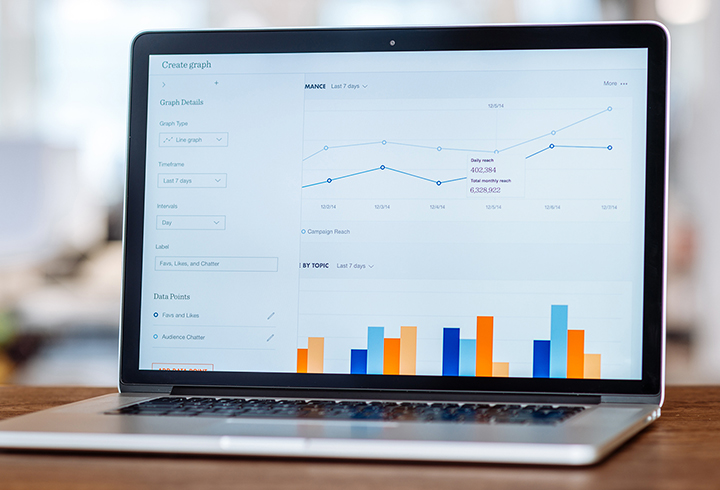 Analytics
Percolate's Analytics tool has the power to integrate across a full suite of campaign planning, content development, and distribution tools, allowing brands to measure marketing performance across channels, teams, regions, and creative assets. Learn more about Percolate Analytics.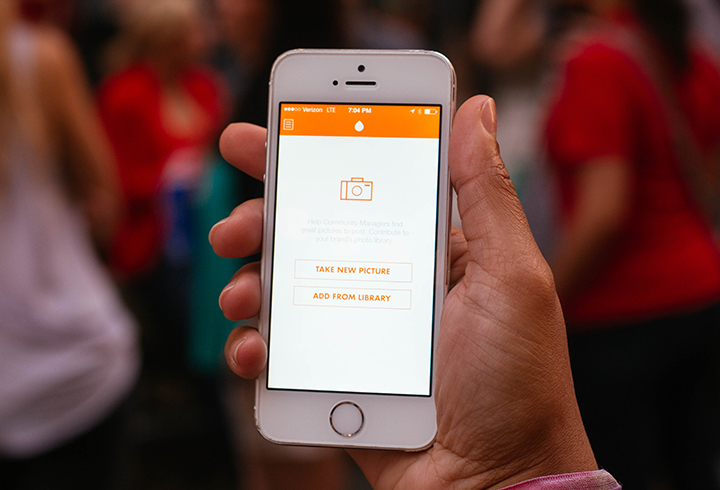 Photographer
Percolate's mobile app for iOS and Android lets marketers quickly capture photos and videos at live events, then immediately upload them to their Percolate Asset Manager for use across different marketing channels.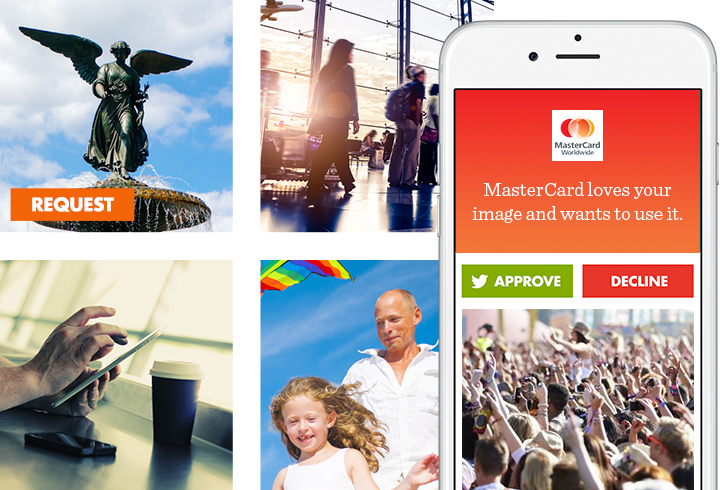 User-Generated Content
Pecolate's complete marketing platform allows brands to curate user-generated content by sourcing, managing, approving, tagging, and distributing assets created by fans in order to generate traffic, signups, and sales for your brand. Learn more about Percolate user-generated content.
Better Marketing Starts Today
See how Percolate makes it easier to turn storytelling into sales growth