The Making Of: Effortless Mastery
A Product Film from Percolate
How do we make the first Percolate product film? That's the question we asked ourselves a couple of months back. This website touches on our journey as we created a film to show the power of our technology; a system that's changing how marketers communicate and operate.
---
Kick-off
Firing it up
The first thing we did was pull together a range of filmmakers to build on the goals we laid out in our brief. One of the partners we spoke to was Crush & Lovely, led by friend of Percolate and recent DesignTalk speaker, Nathan Heleine.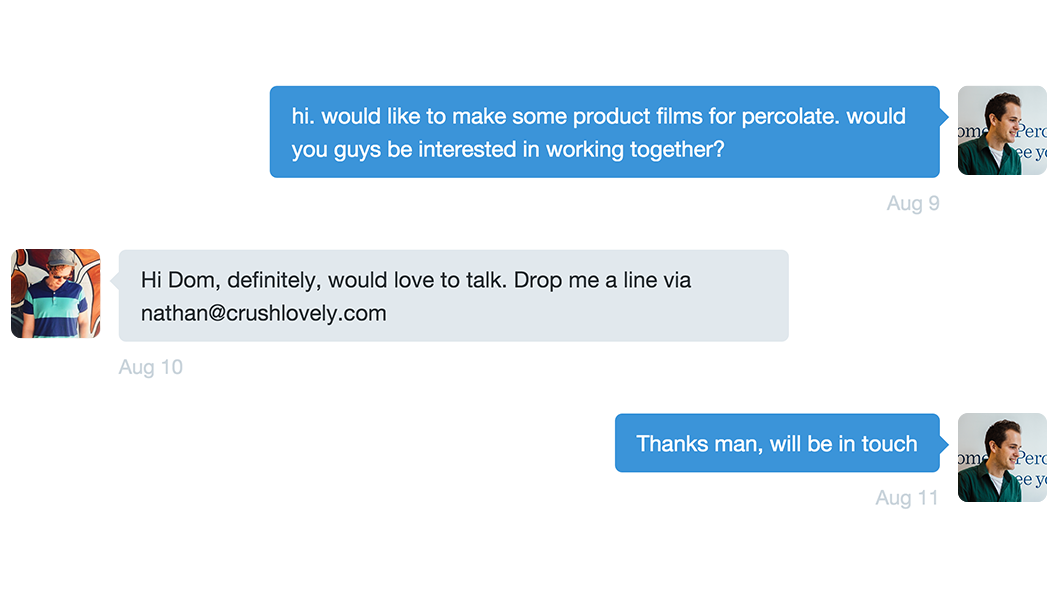 ---
Capturing everyone's imagination
We awarded the project to a team whose perspective on the Percolate story was unique. A film that would marry an aspirational narrative for users, showcase our products and present an explicit call to action for Senior Marketers to seek the best in class tools.
Q&A: Nathan Heleine, Director and Co-founder of Crush & Lovely
Let's start with Crush & Lovely. Tell us what your company does, and how your name came to be?
Crush & Lovely is an independent creative studio publishing new works at the crossroads of design, technology, and storytelling.
People sometimes ask what we mean by "independent" and it encapsulates two priorities for us. First, my partners and I are close friends from our music conservatory days. Our studio just hit the 10-year mark and we have a team of people whose work just knocks me out. Our durability has nothing to do with money or perfect decision-making. We've stuck with it through a wild ride of ups and downs because we love the work and love each other. Second, we believe in the spirit of the amateur, which stems from the Latin word "amāre" and means "to love."
The name came from a simple exercise: if we were starting a band, what would we call it? We try to retain the spirit of our music days in all of the work that we do now.
What was the first thing that went through your mind when we walked you through our brief?
These guys have good taste and understand that their story needs to be about more than just the product in order to connect with people. I think we can make something great together that strikes fresh ground in terms of how a technology company promotes itself. And damn, the schedule is kind of scary.
You proposed a single treatment in 'Effortless Mastery'. What drew you to that direction?
The question that really stuck with me after our initial meeting was this: how do you convey 'System of Record' for marketers in a short commercial film with some sort of narrative angle?
I was really stuck for about a week, just rolling that question around in my mind. We were looking for a way to project a sense of confidence and gravitas around the Percolate platform, but all of my early drafts for the voiceover script were just too direct. Around this time, my fiancé got tickets for a solo performance by Brad Mehldau, the pianist, at BAM. The moment Brad walked on stage … no, the way he walked on stage … that cracked it for me. The confidence he projected was so striking, almost aggressively so, and yet it was also incredibly inviting. The whole room was leaning forward with anticipation. And I like to think that the music he played that night stuck with everyone the next day, affecting their work in some small yet meaningful way. I was immediately drawn in by how that experience could map onto a story about software that exists to empower people in their creative work.
What parts of the film / techniques you used are you most proud of and why?
I'm really proud of the back-story we created around the Notes brand. It was important for our team of characters to be building something believable with Percolate. We could have easily said "oh, these are just props, the software is what matters" but that would have been a miss. What really matters is that Percolate allows great teams to market great products, so we had to invent a great product.
The Notes brand became an ambitious design project unto itself, and 20-year-old me would have completely flipped out to be associated with brand work of that caliber. Ed Nacional is one of my favorite designers in that space, and my dear friend Annika Jermyn brought his work to life with a rich assortment of physical props and set design. Those guys killed it, and kudos to Percolate for getting behind this aspect of the production in such a big way.
I'm also proud that our primary cast consisted of talented people who perform similar roles in real life. It would have been much easier to cast actors, but it meant something to everyone involved to have those roles played by real-world marketing aficionados.
What was the most challenging part of the process and what did you learn from this?
All of the device moments are filmed with blank screens (plus tracking marks) for technical reasons that I won't go into here. Imagine this experience from an actor's perspective––it's hard to react believably to a blank screen unless you're a very experienced actor, but our cast consisted of "real" marketing people. In the early stages of production, I was giving the actors too much context around Percolate. It was impossible for them to imagine the details of the software while staring at a blank screen, so I adapted and began to give them more personal motivation that they could relate to. Eventually, this led to more natural interactions with the technology.
How did you get into filmmaking, and what inspires your craft today as director?
I've loved movies since I was very young, but who doesn't? Music was my first true commitment though, and my early 'film' projects were actually video installations for live music performances. I loved that work but it was a hobby. Then, in the early YouTube days, I was lucky to get involved in the creation and production of an original web series called "Fifty People, One Question" with my close friend Benjamin Reece. Ben gave me my first prime lens and we had a lot of adventures together. Meanwhile, many of the barriers to entry for filmmaking have been knocked flat.
I was once told that a kid from Normal, Illinois (real place) can't go to a fancy East-coast music school. Then I was told that a musician who codes on the side can't make a living as a designer in New York City. To be honest, I don't think of myself as a filmmaker. Titles can sometimes serve to either stoke the egos of those who already have it, or scare away those who don't. I'm just working on projects that excite me and filmmaking seems to be the central thread in those projects for the time being.
As for what inspires me, there are a lot of half-truths and manipulations floating around in this world. My favorite films, both narrative and nonfiction, are wonderful truth tellers. I look for things that remind me of what matters, and then try to chase them hard. When it comes to the technology space, I'm obsessed with how technology affects people, and how our work and relationships are adapting around it.
---
And it began
On Wednesday September 18th we began development of the 'Effortless Mastery' treatment with Crush. The next 8 weeks would present many surprises, quite a few coffees and the occasional pair of black socks. Fortunately, we were surrounded by thoughtful collaborators. This is how it all went down.
---
Pre-Production
Thinking bigger
Crafting a product story that connects with both users and buyers is tricky. Our initial treatment needed to be elevated to communicate how global teams use the Percolate platform. You'll see these changes reflected across initial and closing live action sequences, and also in the guiding voice over we have used to outline to buyers why all marketing organizations need a system of record.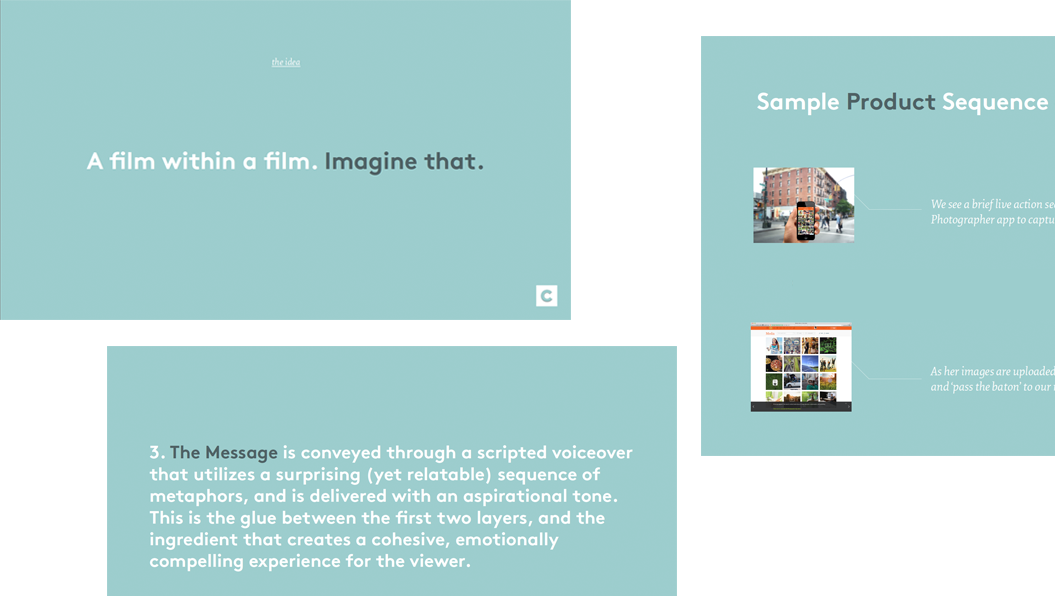 ---
Creating a fictional brand
When we set-out to tell the story of a modern day marketing team we were attracted to creating brand who was ready to launch a new product. 'Notes' have created a different kind of connected audio device they are ready to tell the world about. Their product tagline 'Let Your Music Live', asks us to share music not just online, but in a room packed full of friends. 'Notes' is a team whose marketing efforts would be powered by Percolate.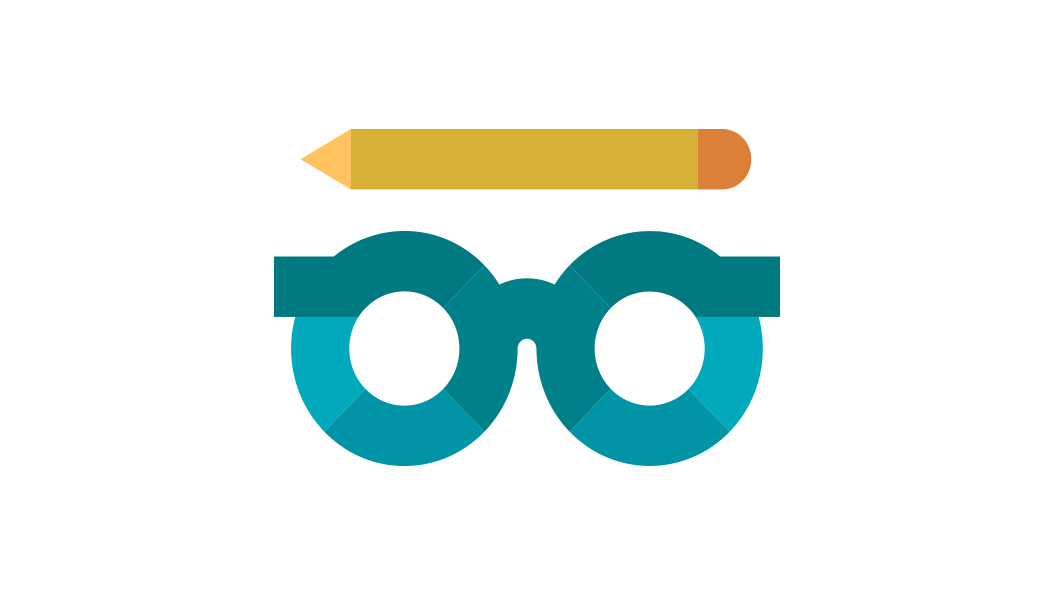 Meet Ed Nacional
Ed is a self confessed 'graphic designer slash illustrator'. He has worked with clients including Newsweek, The New York Times, and TIME magazine. We loved working with him to create the Notes product and brand design. Take a look at his work here.
---
What we look like
What does our brand look like as a live action film? How will these people best represent our values? Crush casted actors from a network of passionate, like-minded people and entrepreneurs. People who are passionate about how technology is changing the world.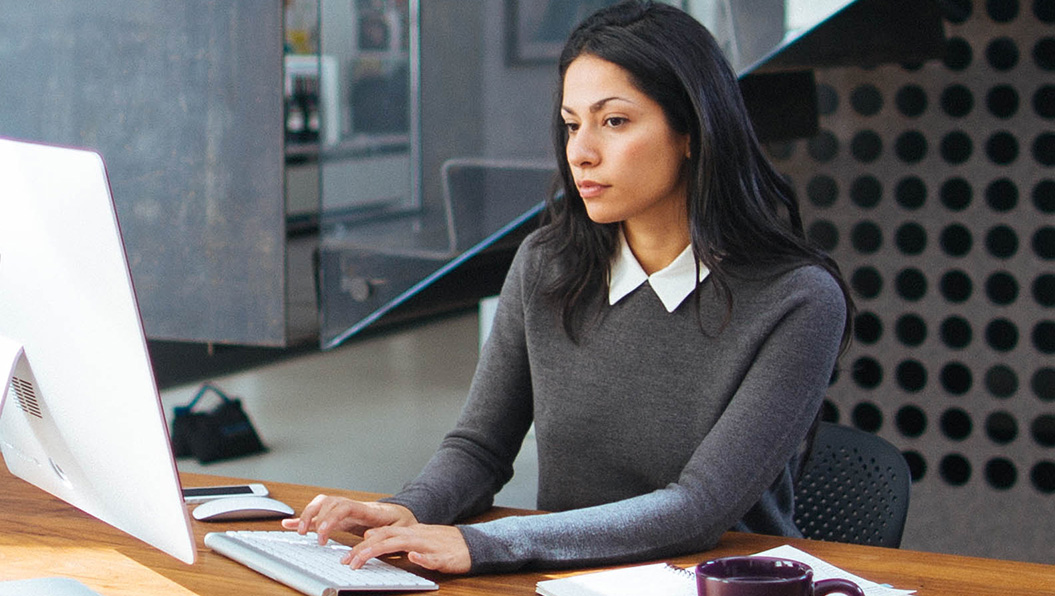 Azita Ardakani
Founder, Lovesocial @Azita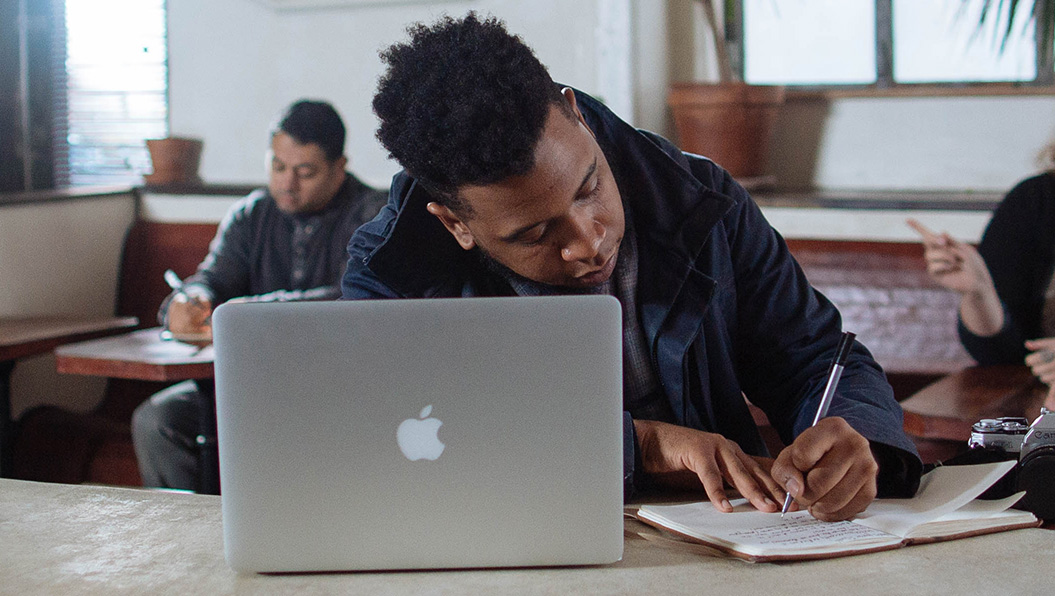 Ryan Lyons Jr.
Photographer @RyanLyons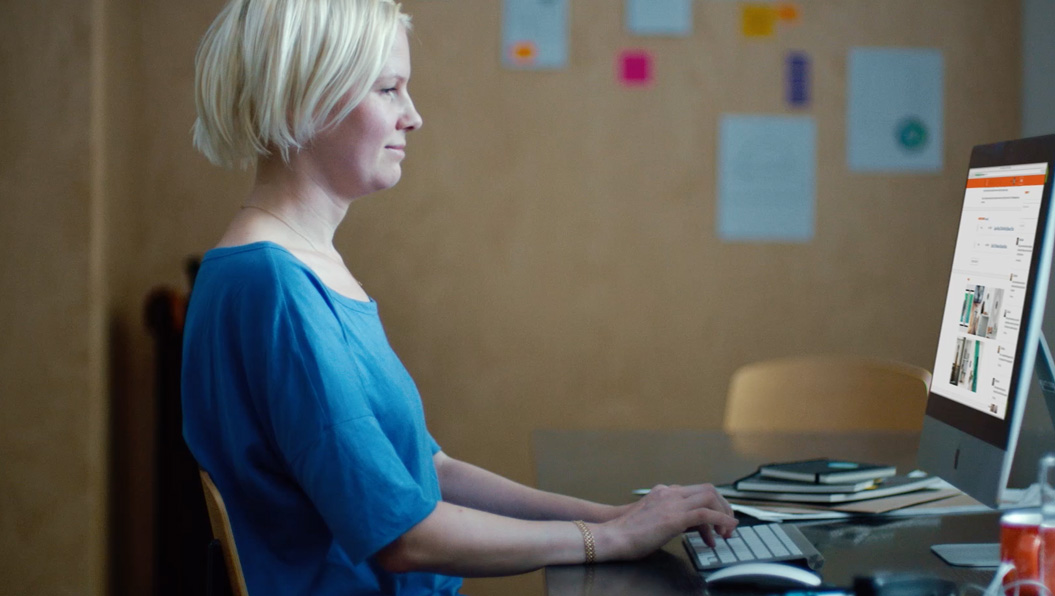 Annika Jermyn
Designer @mrsJermyn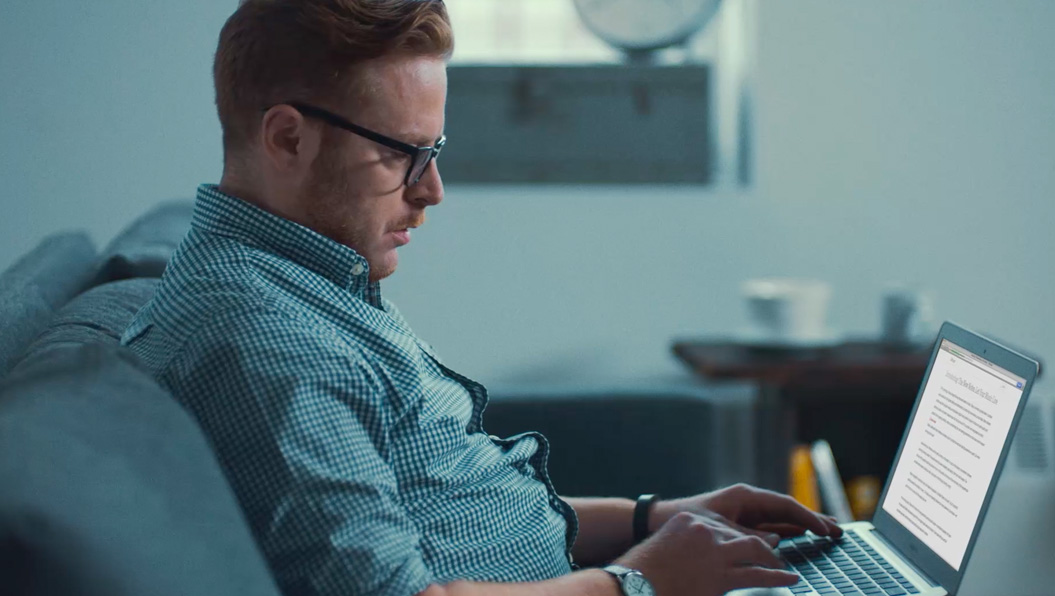 Dan Gould
Senior Cultural Strategist, Sparks & Honey @Dan_Gould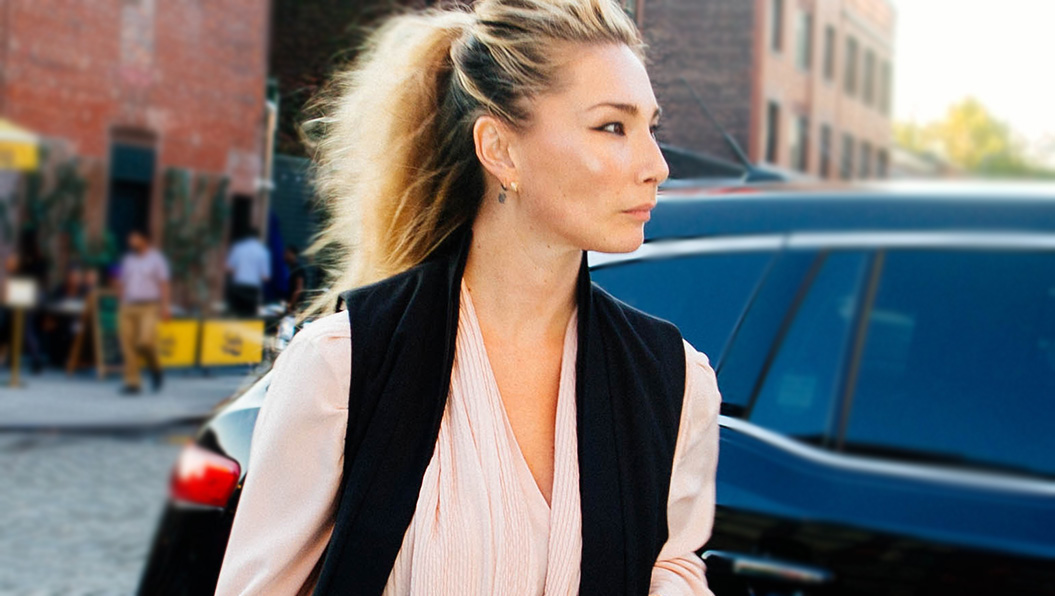 Jules Kim
Founder, Bijules @Bijules
---
Environment is everything
The spaces we would create had to immediately resonate with our audience. It's the stage on which our story would play out. Here's a selection of our locations.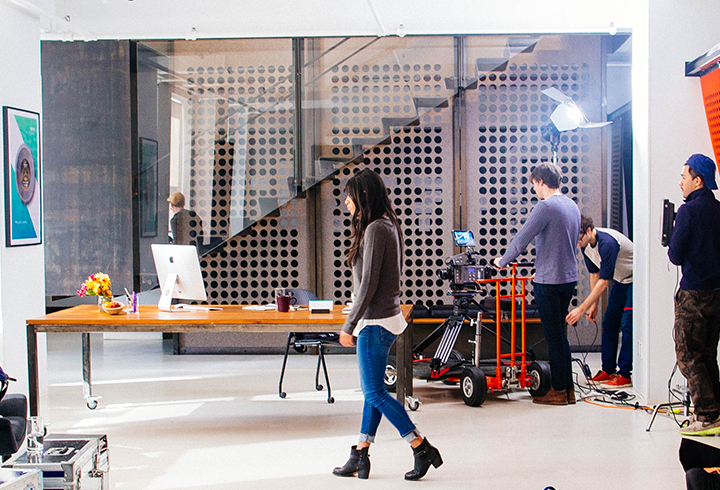 SYP
When we came across the natural materials and modern interior lines of consultancy firm SYP, we knew that we had found an HQ for our fictional brand 'Notes'.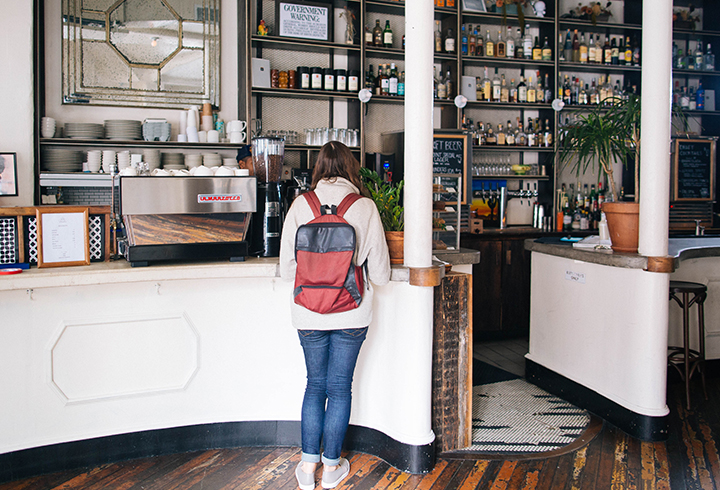 Donna
We needed an approachable and elegant space that could play home to 'Notes' employees passing by for coffee. Donna in Brooklyn was that and some.
Meatpacking District
A cityscape where people are commuting from one opportunity to the next was an important for our mobile approval scene. We felt the energy and architecture of the Meatpacking District made for an excellent choice.
Crew
Producer
Blake Horsley
Assistant Producer
Stephane Pain
Assistant Director
Ken Chu
Producer on Set
Natasha Eng
Key Production Assistant
Erick Perez
Production Assistants
Craig Newman, Mario Quizhips, Shon Ahmed
Casting Director
Kyana Gordon
Graphic Designer
Ed Nacional
Art Director & Set Design
Annika Jermyn
Cinematographers
Sam Bennett, Dave Waldron, Steven Breckon, Nathan Heleine
Camera Assistants
Steven Breckon, Mike Yoo, Craig Newman
Gaffers
Rachel Adkins, Bart Grieb, Keith Ferreira
1st Grip
Jeremy Smith
2nd Grip
Gene Malkin
Electric Department
Ted Cieleski
Digital Imaging Technician
Mike Yoo
Sound Technician
Andre Logan
Hair & Makeup
Kathrina Miccio, Cassie Kurtz
Editor & Colorist
Nathan Heleine
Testimonials Editor
Diana Ecker
Visual Effects Artist
Jack Bhong
Music
yMusic Ensemble
Voice Actor
John Forte
Music Coordination & Licensing
Lawson White
Audio Mix & Master
Michael Jinno
Writer & Director
Nathan Heleine
Executive Producers
Matt Blanchard, Nathan Heleine
---
Equipment
Arri Alexa XT Plus
Arri Amira Premium
Zeiss Master Prime Lenses
Zeiss Otus 55mm/1.4 for Nikon
---
Introducing yMusic
We worked closely with Rob Moose and his group of instrumentalists, also known as yMusic, to select and perform one of their tracks called 'Clearing, Dawn, Dance'. A track we feel encourages people to shift forward in their seat as they watch the shapes of music map to the film's visuals, the camera movement and the pacing of the cuts. A unique configuration of string trio, flute, clarinet, and trumpet that allows pop music to overlap classical. Expect the unexpected.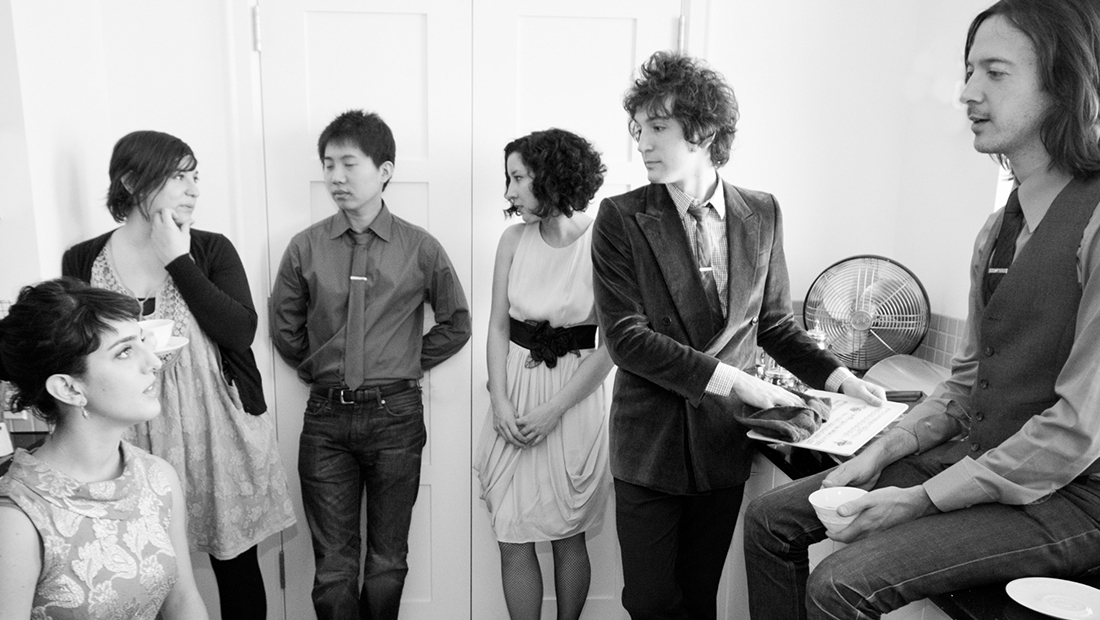 ---
Post-Production
Always be editing
We took an iterative approach to testing shot sequences and layering on product screens, sound and voice over with each new round of development. An approach that allowed us to test a range of approaches quickly. All of this was powered by Adobe Premiere Pro.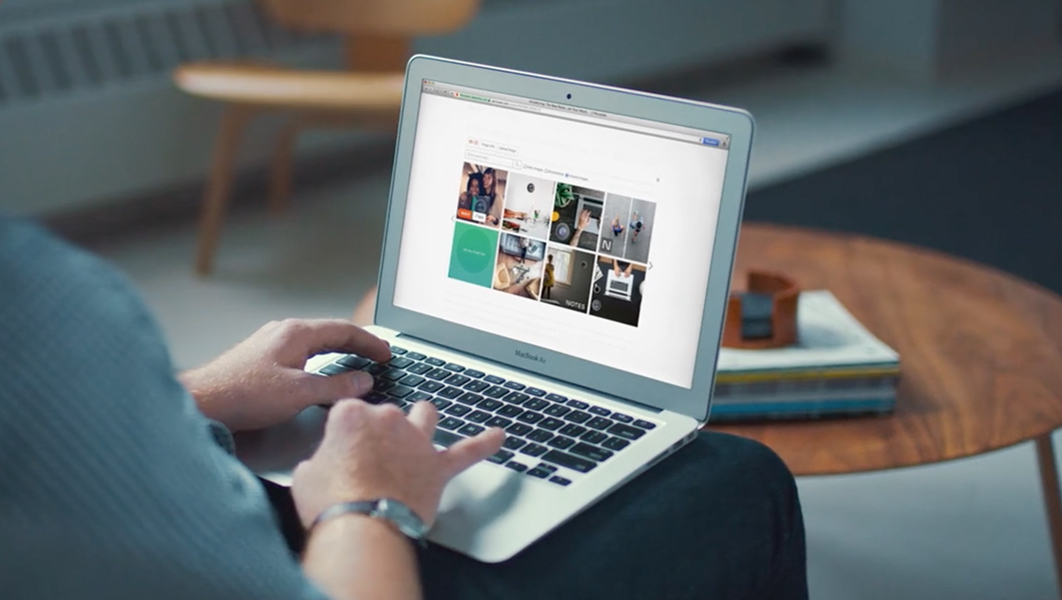 Choreography of screens
The amount of preparation needed for screencasting is insane. We began by mapping out the flow of screens our characters would experience to accomplish their task in the film, then we populated every detail in our products to reflect the 'Notes' brand. Once this was all set we recorded a product walkthroughs using Screenflick.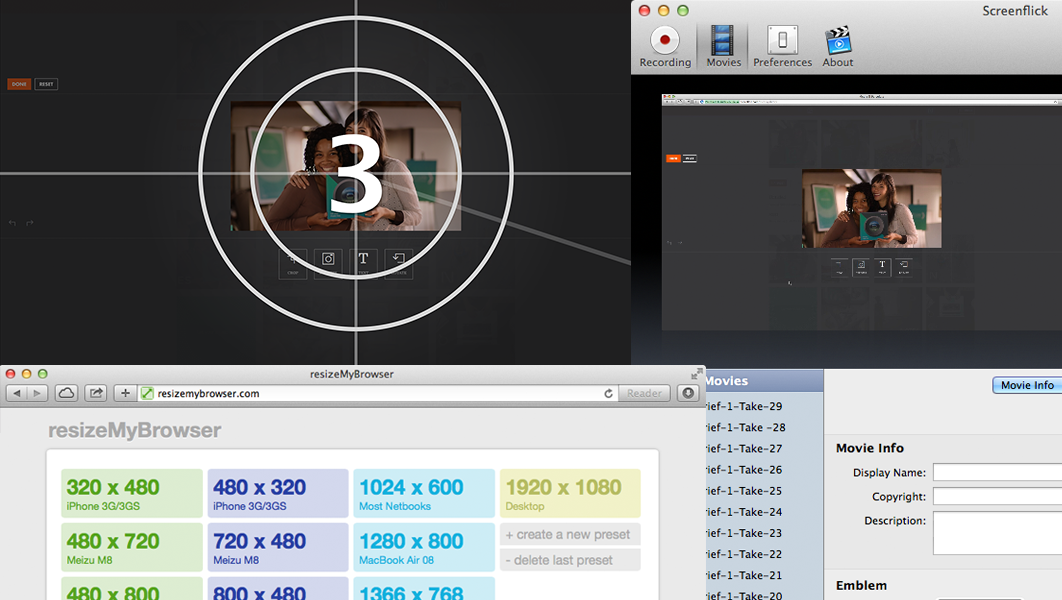 Bringing it to life
Every detail across the 'Notes' audio and Percolate software products has been considered throughout the film. Designers and Animators collaborated together to build interface sequences which would then be composited on to a range of device screens and interior environments using Adobe After Effects. The Davinci Resolve software was used for color grading. It will always be about the details.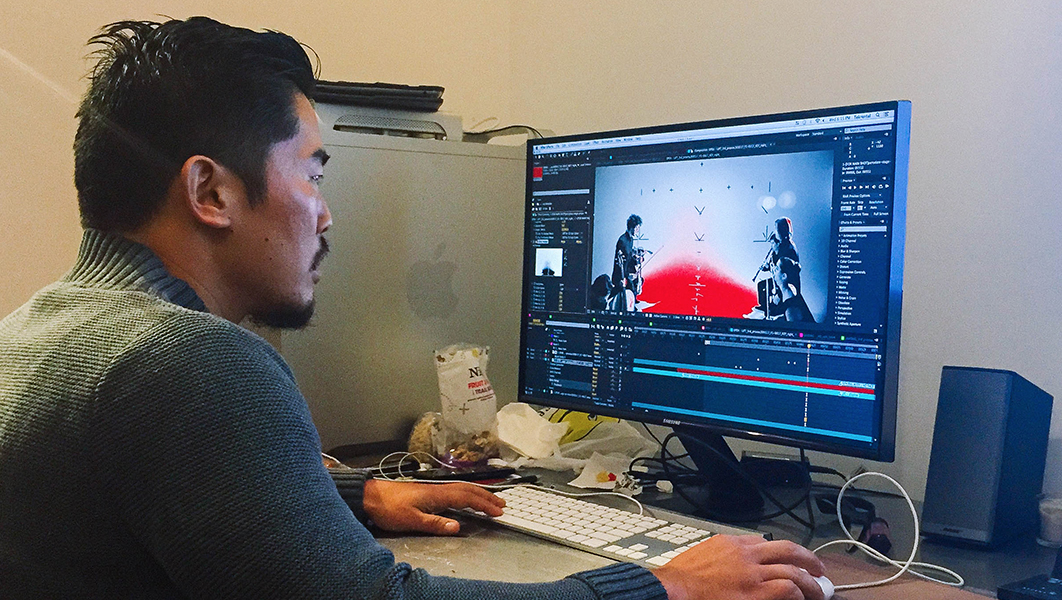 ---