Content Marketing Platforms Drive Business Impact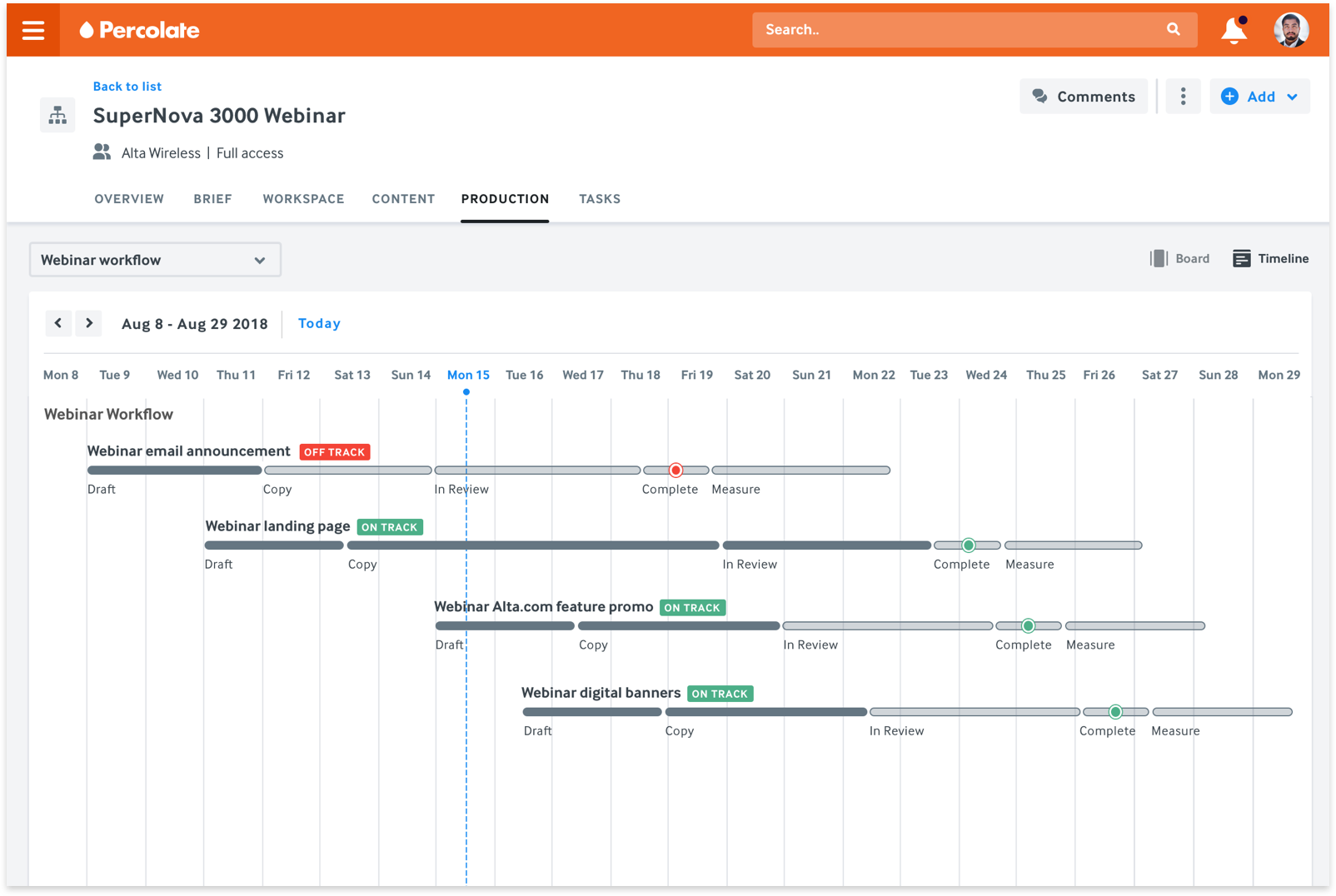 What is a Content Marketing Platform?
A Content Marketing Platform (CMP) is a software solution that enables marketing organizations to manage and centralize all of upstream marketing processes from planning and briefing to collaboration and approvals. It provides an environment in which global teams can execute upon their strategy and measure how their activities and outputs aligned with business objectives.
Request a demo
Percolate users eliminated on average 3 hours per week of administrative work, resulting in a three-years savings of $2,764,136.
---

A Forrester Total Economic Impact™ Study Commissioned in 2019
CMP Solves Marketing's Biggest Challenges
Percolate is a leading CMP purpose-built to alleviate some of the most pressing challenges facing global marketing organizations today.
Inability to coordinate teams to create an efficient process, understand content status, and project workback plans.
A CMP can help your marketing organization establish greater efficiency by implementing standard processes, templates, and workflows.
Difficulty governing and repurposing content across initiatives with channel-specific assets living in team and distribution tool silos.
Centralizing content creation within a CMP enables access to marketing collateral across projects, teams, and regions and allows workflows for both formal compliance review and informal brand governance.
Lack of data measurement standards and limited understanding of how content and campaign mix support company priorities and objectives.
CMPs enable marketers to encode their strategy within the system, aligning activations with strategic goals and allowing for consistent cross-channel analysis of activities.
The benefits of a Content Marketing Platform
CMPs provide a variety of benefits to marketing organizations, functional teams, and individual contributors across the enterprise.

Efficiency
Eliminate low-value repetitive tasks, creating more time to develop content that contributes to your most important goals.

Impact
Encode your strategy into a central system, keeping critical directives top-of-mind and ensuring executions align with business goals.

Governance
Ensure that all of your marketing materials meet brand guidelines and standards before they are delivered to the market.

Collaboration
Centralize feedback and communication around strategy and content production in a single environment.

Operational Insights
Gain insight into how your content is planned and produced. Identify your bottlenecks and introduce operational rigor.

Performance Data
Ensure that your future activations are informed by the performance of your previous campaigns.
The Foundation of the Upstream Marketing Tech Stack
A CMP is an essential platform for managing and optimizing marketing operations at the world's largest enterprises. Sitting at the center of your planning, collaboration, and approval tools, a CMP allows your organization to get full value out of downstream targeting and distribution systems.

See where Percolate fits in the enterprise tech stack. >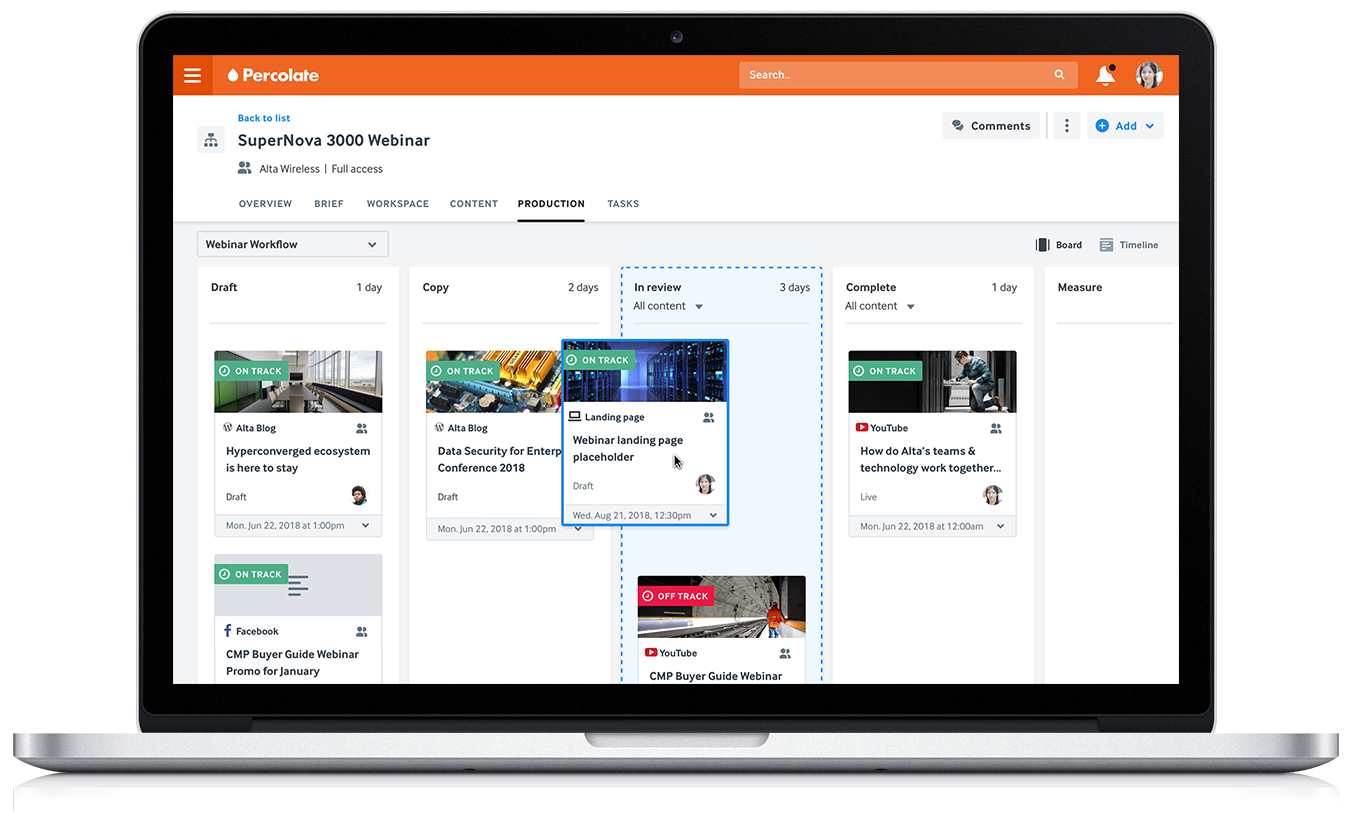 See how the leading Content Marketing Platform could help your team deliver content on brand, on time, and at scale