Healthcare
A central system to craft engaging experience for patients and clients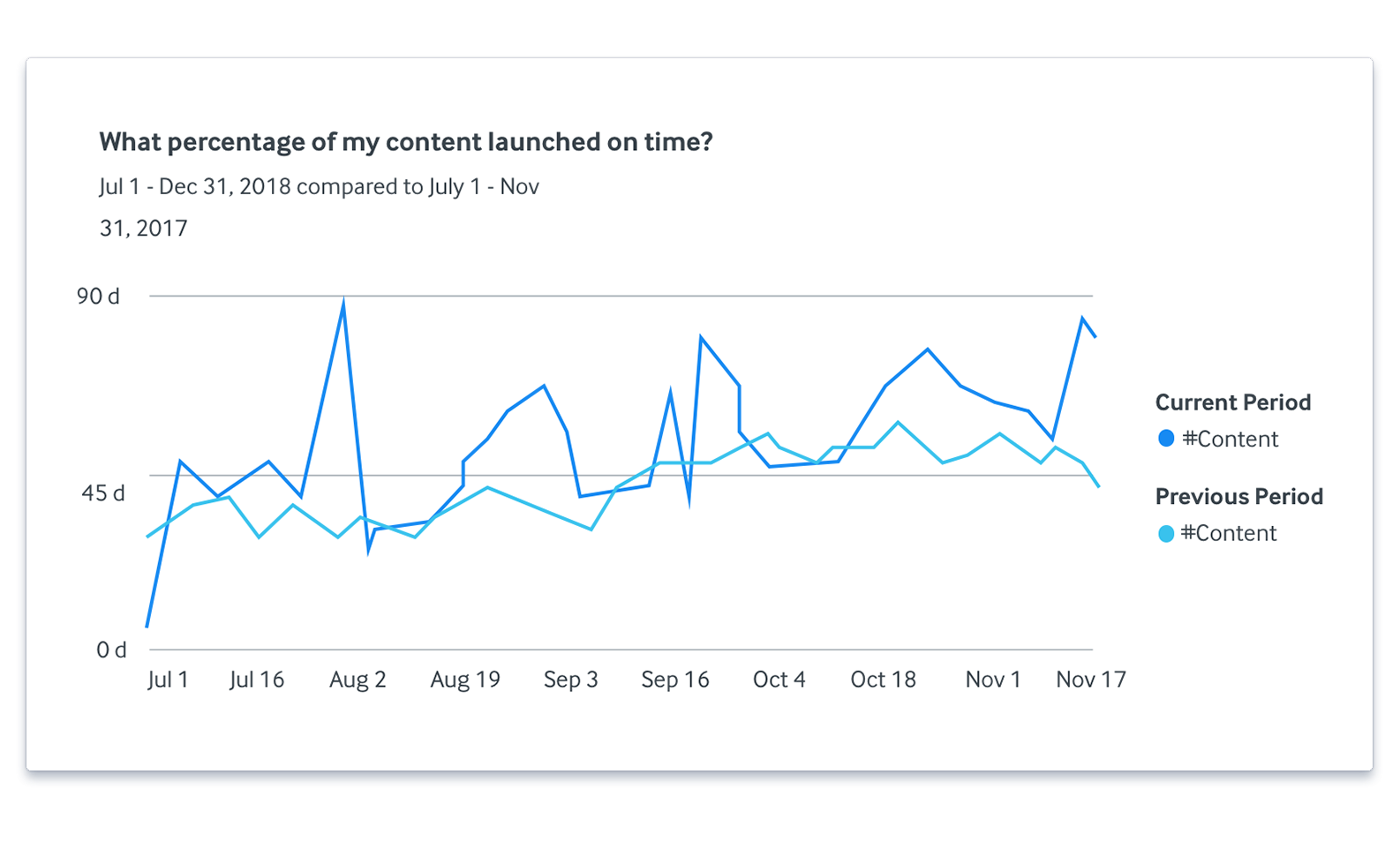 Healthcare
Putting patients at the center of your marketing strategy is more critical than ever before. But tracking how you're serving each stage across persona, regions, and campaigns can be a challenge. Percolate helps marketers manage initiatives across customer journey stages, making it simple to forge authentic connections with all your target segments.
The world's most-admired healthcare brands are powered by Percolate.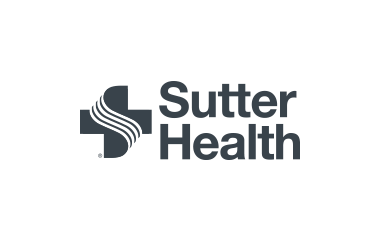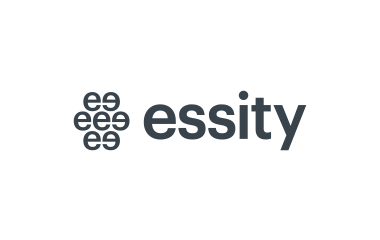 Ensuring global brand impact
Sivantos, a global hearing aid manufacturer, which owns industry leading brands like Siemens and Signia. Sivantos must ensure all of its markets adhere to consistent messages and a unified global voice.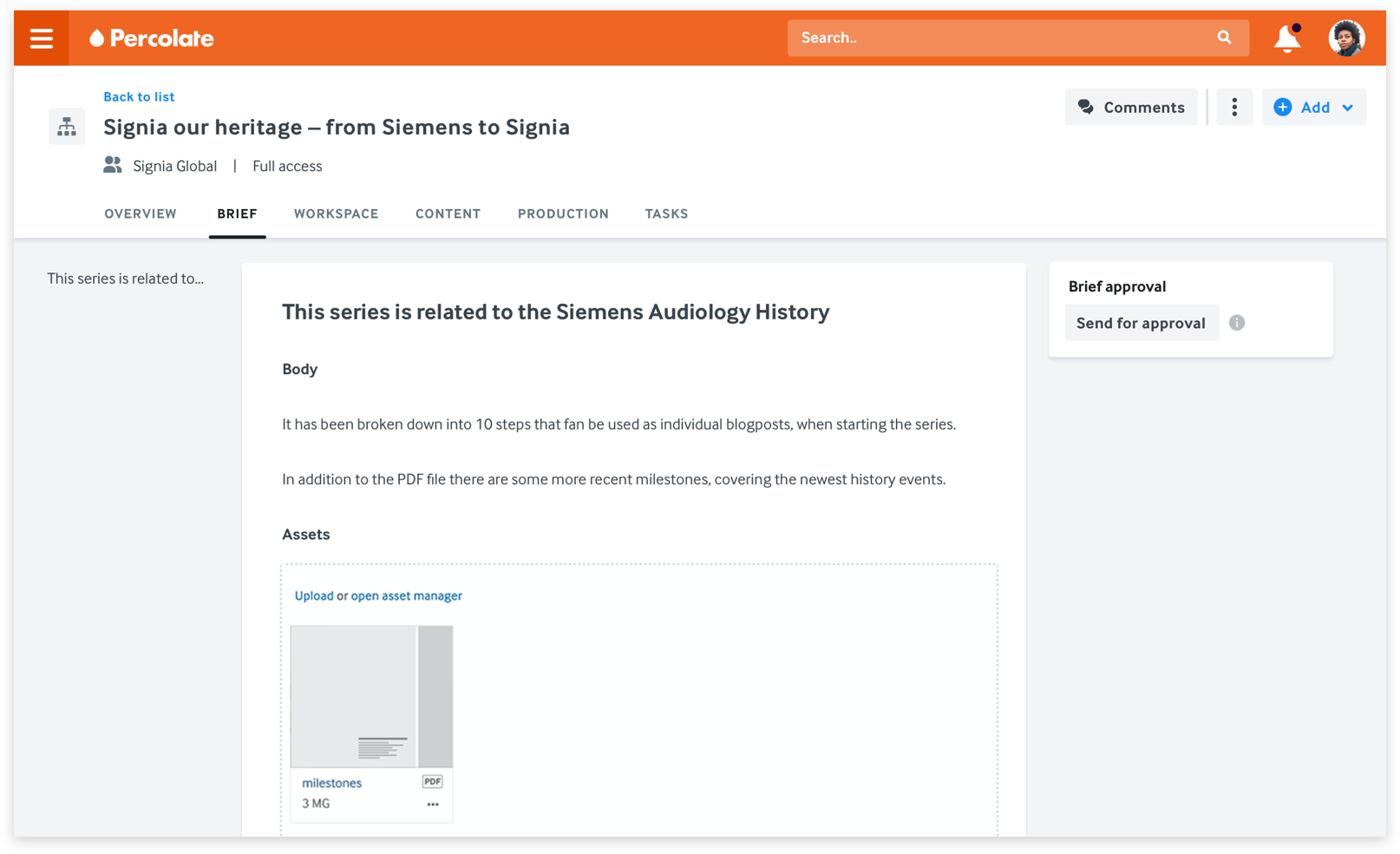 Driving Global Alignment
In Percolate, the global team can plan and create brand-approved assets and content for a campaign, then seamlessly share it to regional marketers' planning environments. From there, regional teams can translate and optimize content to ensure it resonates locally.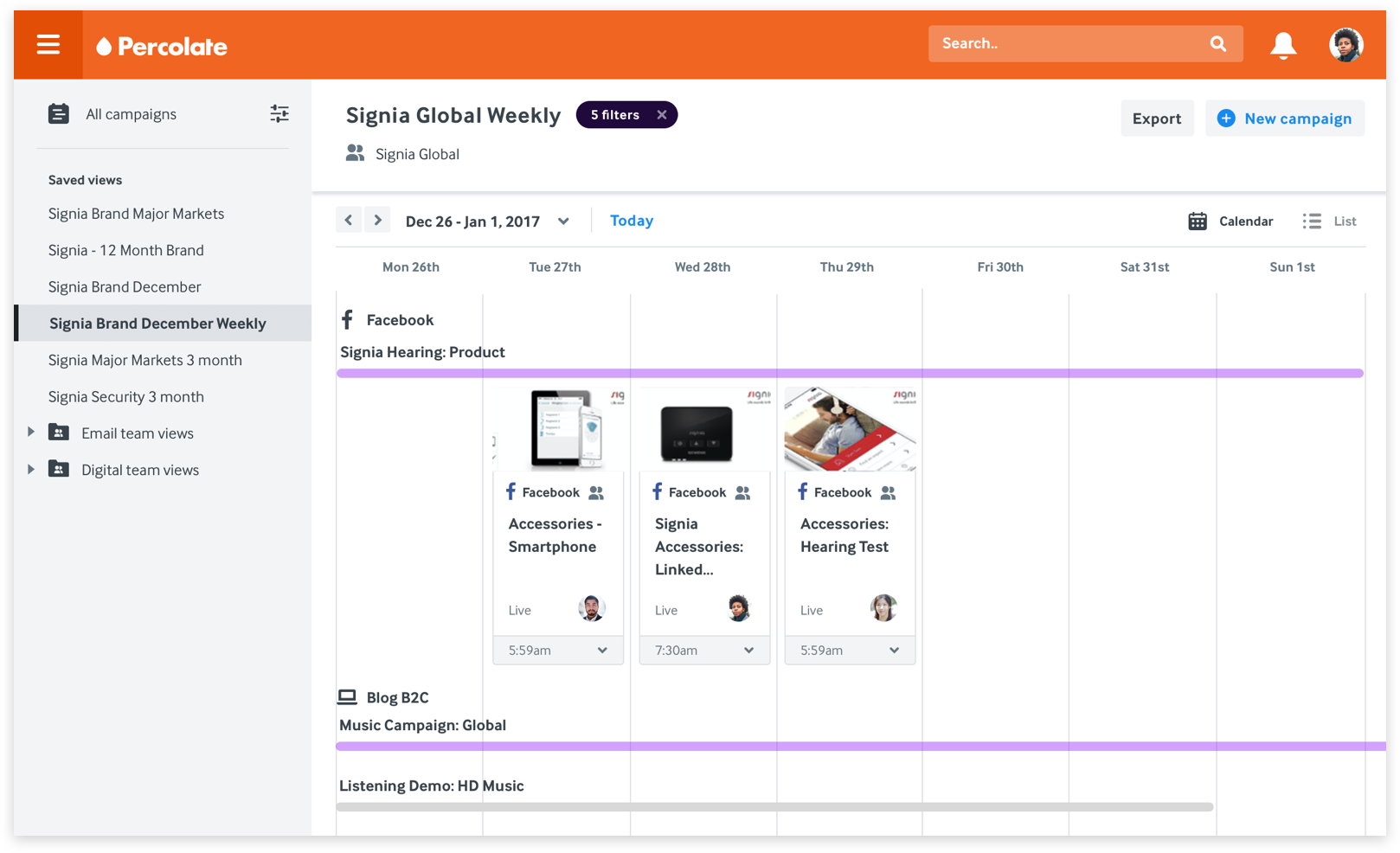 Cross-channel visibility
Percolate serves as a single source of information, where stakeholders across the Sivantos team can see all planned communications in a central place across segments including B2B, B2C, and the media.
"Percolate makes it easy for local markets to stick to the messages that we have defined."
---

Kirsten Eisenhut-Kallee, Global Social Media Manager