Build marketing
plans
Gain alignment across your organization, providing visibility into all stages of your marketing campaigns
Request a demo
How do you align strategic goals with tactical execution?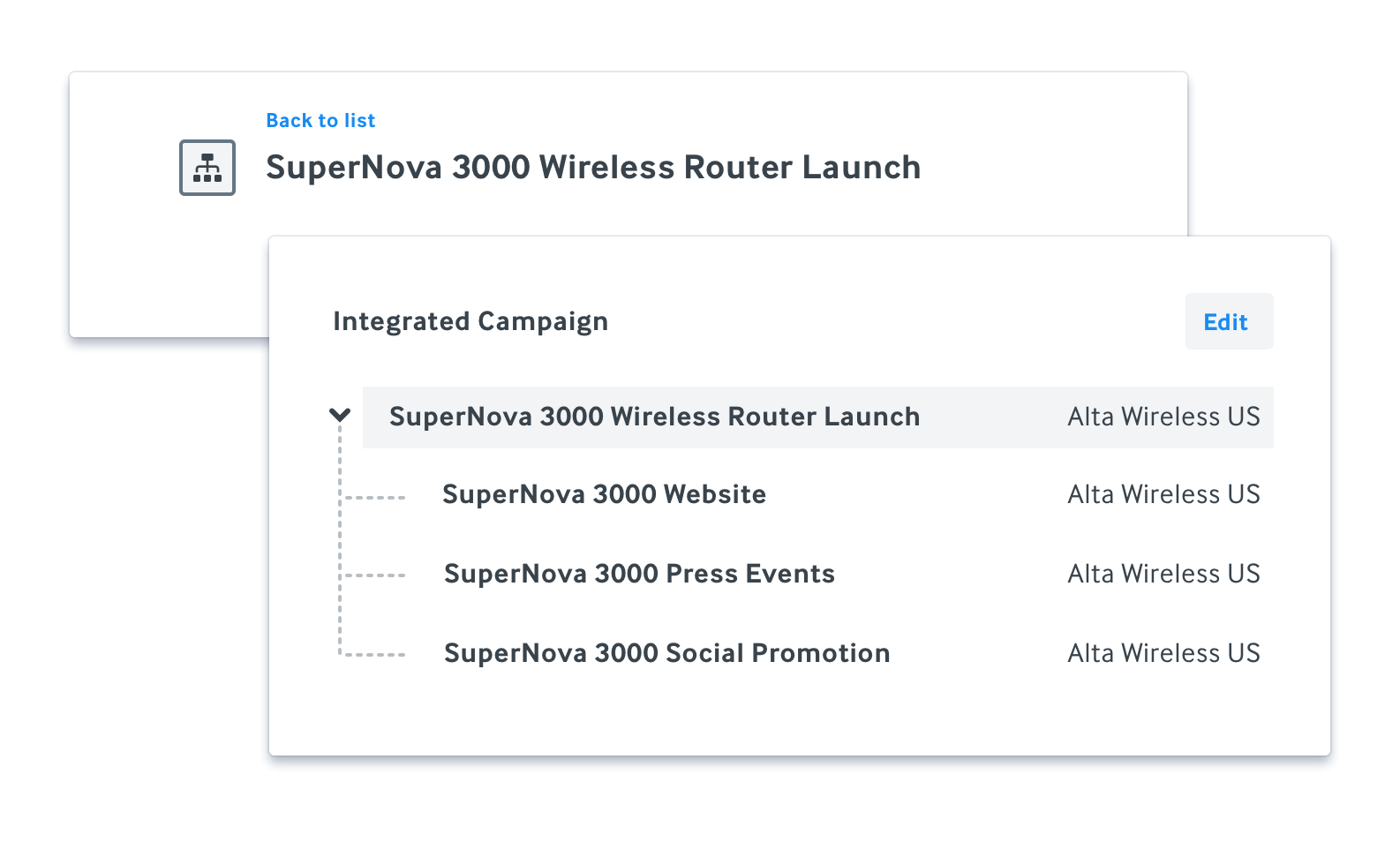 Integrated Campaigns
With Integrated Campaigns, your marketing team can model and visualize campaign relationships that span teams, channels, products, or geographies. This enables your organization to plan, execute on, and govern all related initiatives in one place.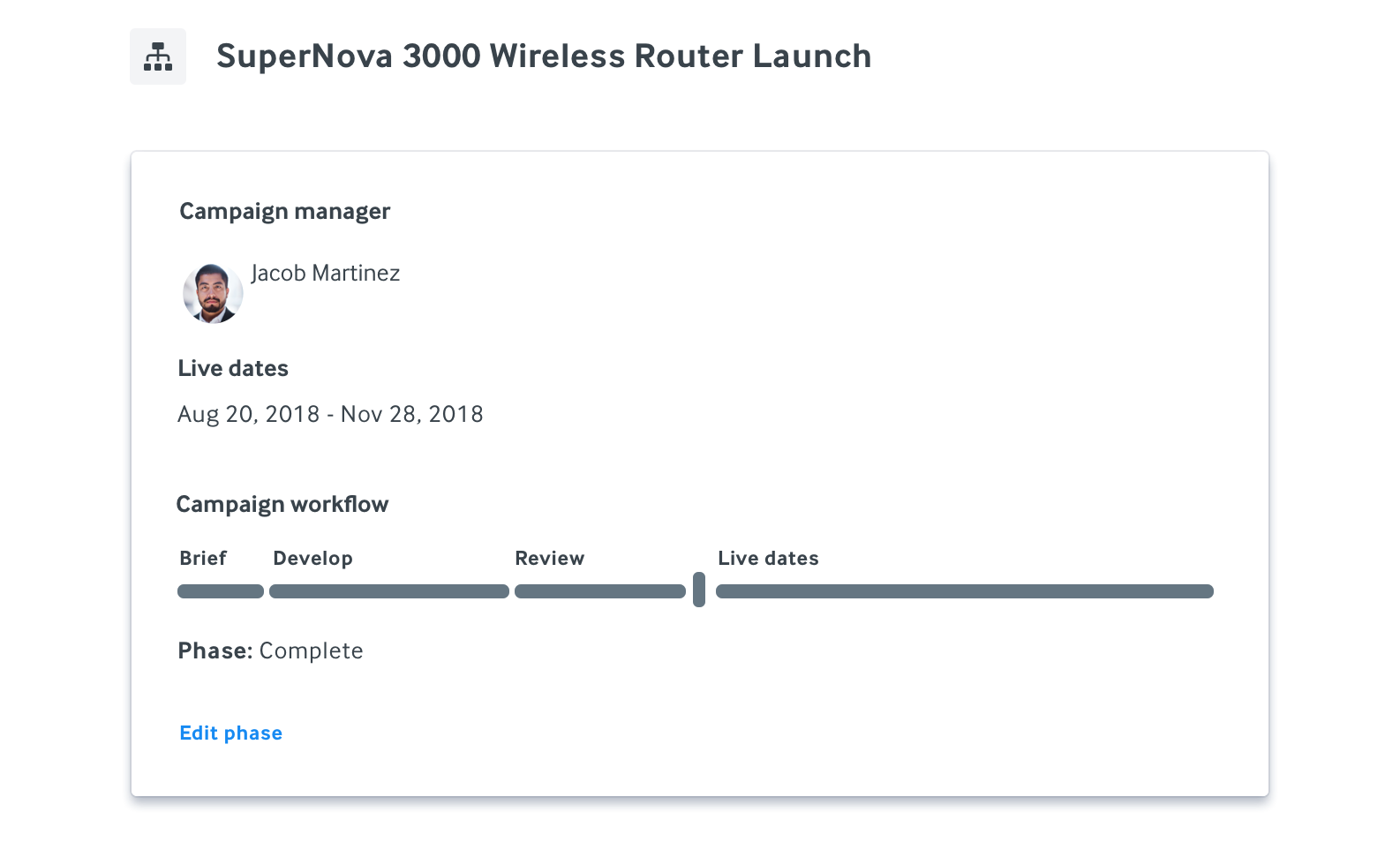 Campaign Planning
Campaign Workflows let you break down the planning period of any campaign so your team can better manage important deadlines and milestones. View each phase in the calendar so you can visualize the status and activation periods for your entire marketing organization. Learn how Unilever drives global brand consistency across channels, brands and in-house and agency content creators.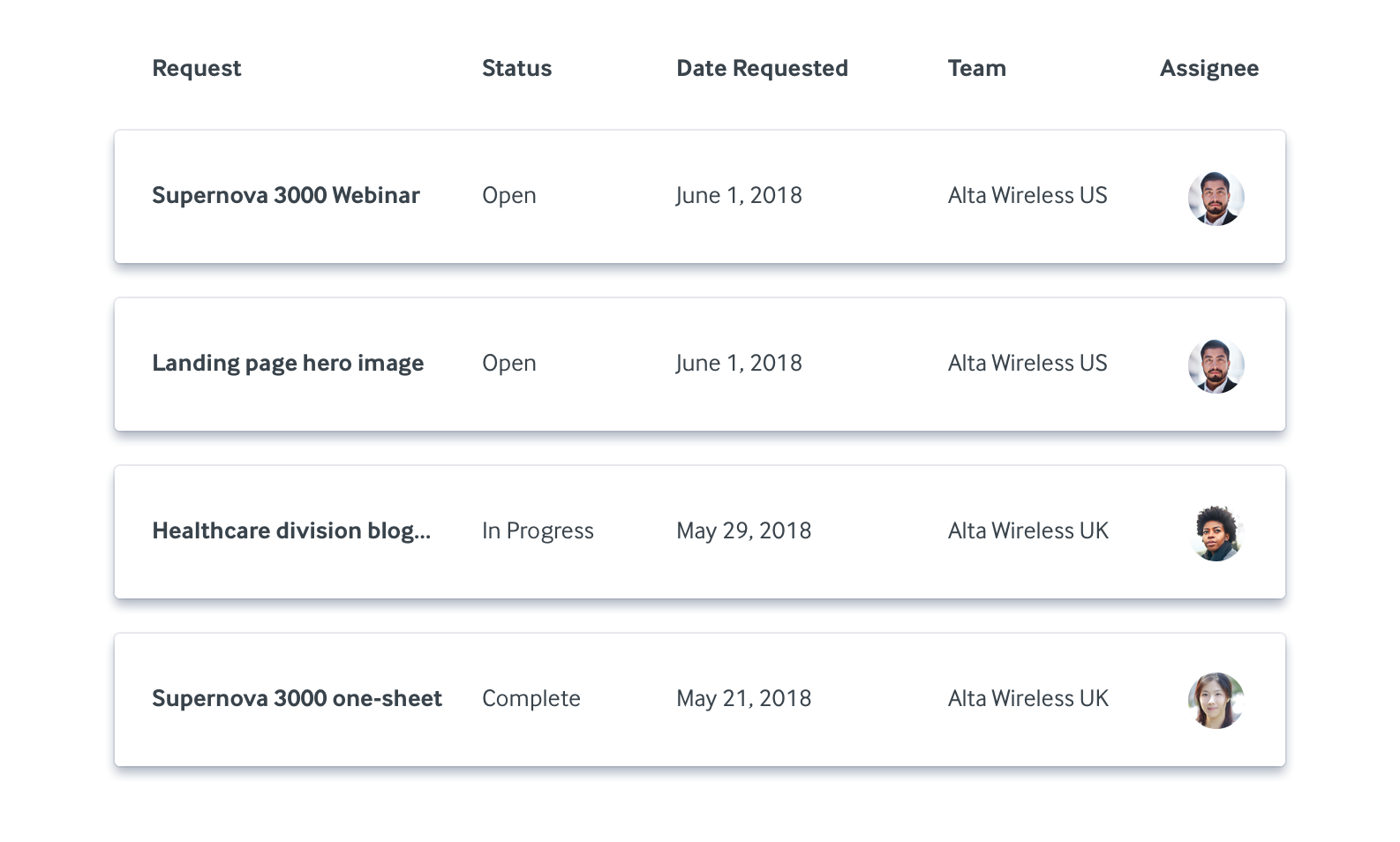 Managing Inbound Requests
Intake Requests help your marketing team establish systematic processes for managing inbound work, allowing team members to turn unplanned asks and unexpected projects into impactful content and strategic campaigns.
"Having this central source of truth enables executive-level visibility into the planning process and more transparency around the real-time status of campaigns."
---

Kirsten Salmanowicz, Digital Engagement Platform Manager at Land O'Lakes, Inc.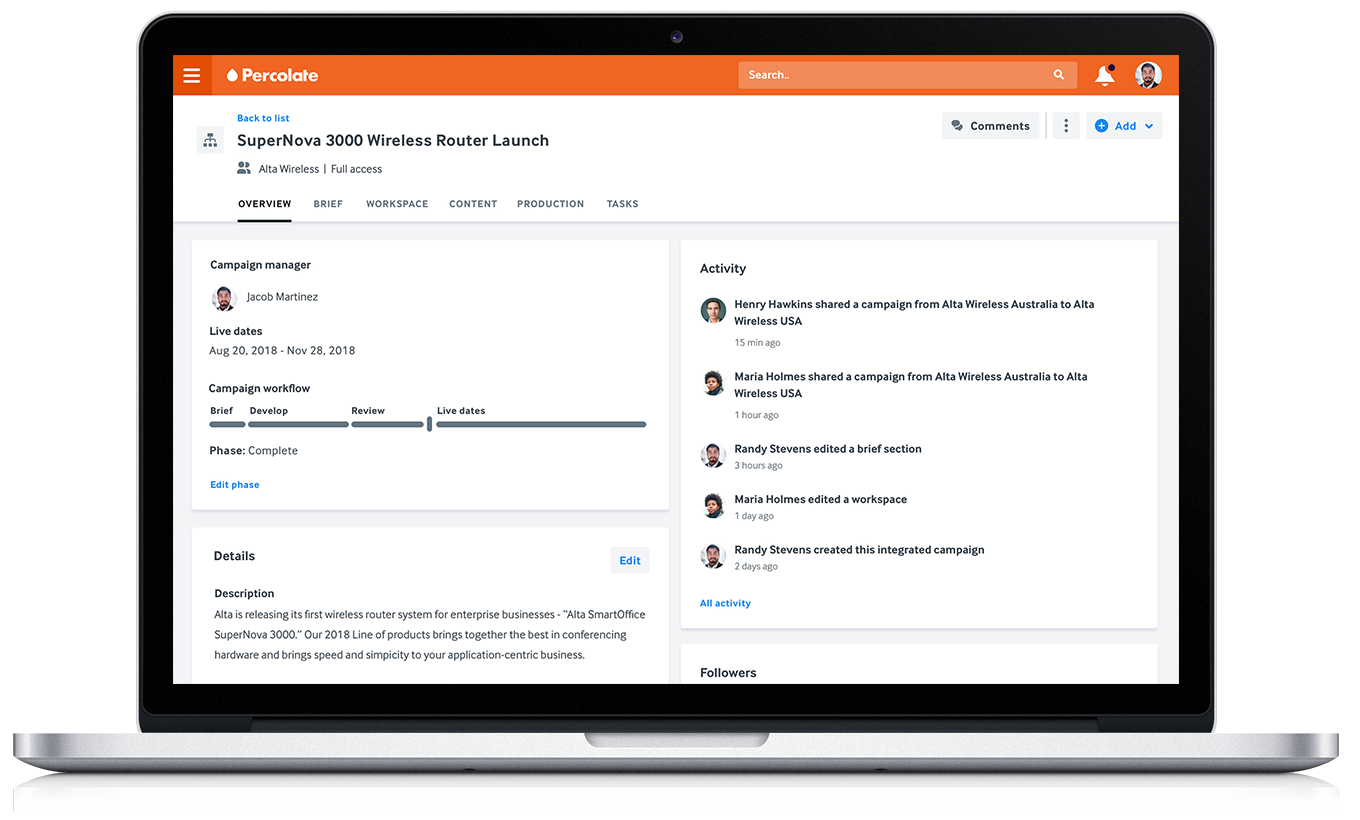 Seamlessly manage your content from strategy through execution
Learn how your organization can use Percolate to gain alignment across your organization by providing visibility into all stages of your marketing campaigns