Make Percolate the foundation of your marketing technology stack
A marketing technology stack is a group of technologies that marketers leverage to execute, analyze, and improve their marketing activities. Modern marketers must have an integrated technology stack to support their daily operations and deliver cohesive, intuitive experiences across different customer journeys. Percolate is a central system that can be used as the driving point for managing workflows and output.
The Marketing Process
The Marketing Stack
Collaboration & Compliance Tools
Percolate is the foundation of the upstream marketing stack. Connect your collaboration tool, creatives suite, asset management system, and compliance tool for seamless workflows across every technology.
Publishing & Distribution Tools
Percolate makes your downstream investments more effective. Distribution systems can take advantage of more specific content passing through to target audiences.
CRM & Business Intelligence Tools
Percolate makes data measurement more consistent. Analytics systems can leverage strategic and tactical information that is encoded into structured data and applied to campaigns, content, and assets.
"I've worked on implementing many different platforms at UNITEC — but this has been by far the best. I love the ongoing partnership"
--- Roxana Alanis
Content Marketing Manager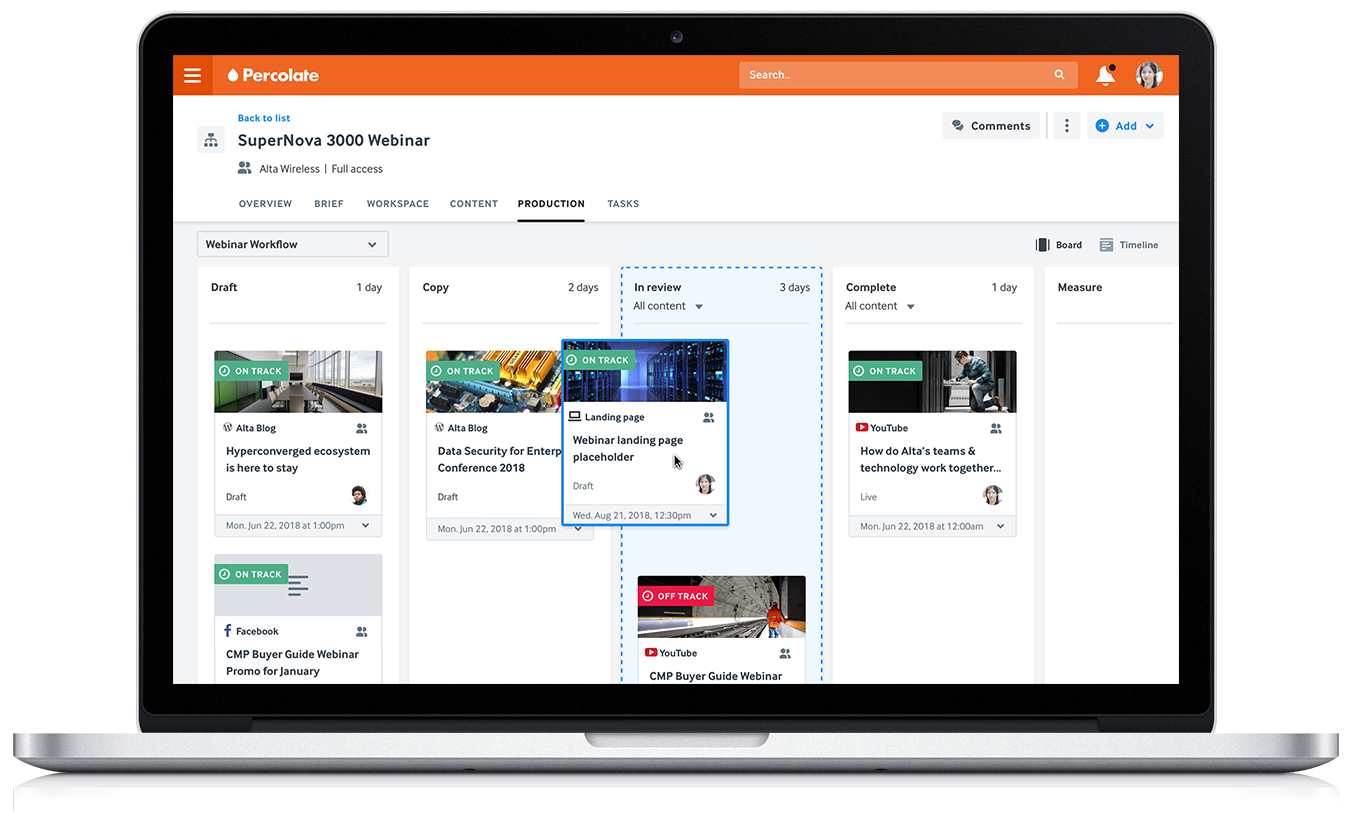 Evolve your marketing technology to better serve customers
Learn how Percolate can integrate with the rest of your marketing stack and optimize your marketing process