Digital Asset Management
Percolate offers integrated DAM software, purpose-built for marketing planning and production use cases
See Percolate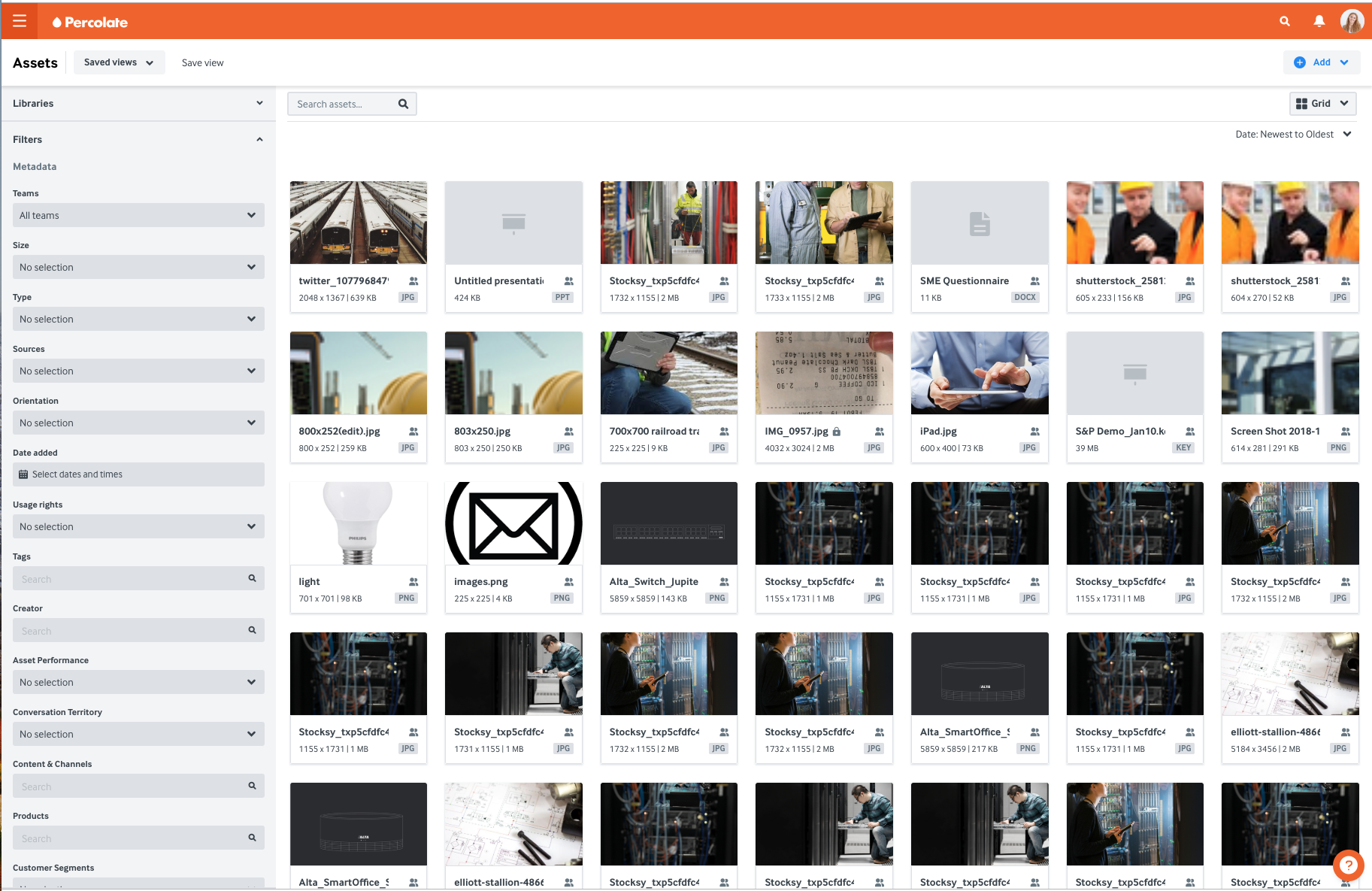 Optimize the quality, coordination, and timeliness of content delivery
Digital asset management software works best for marketers when content is centralized within a single location. Percolate's DAM solution addresses upstream planning, collaboration, and production challenges by making content easy to find and intuitive to share.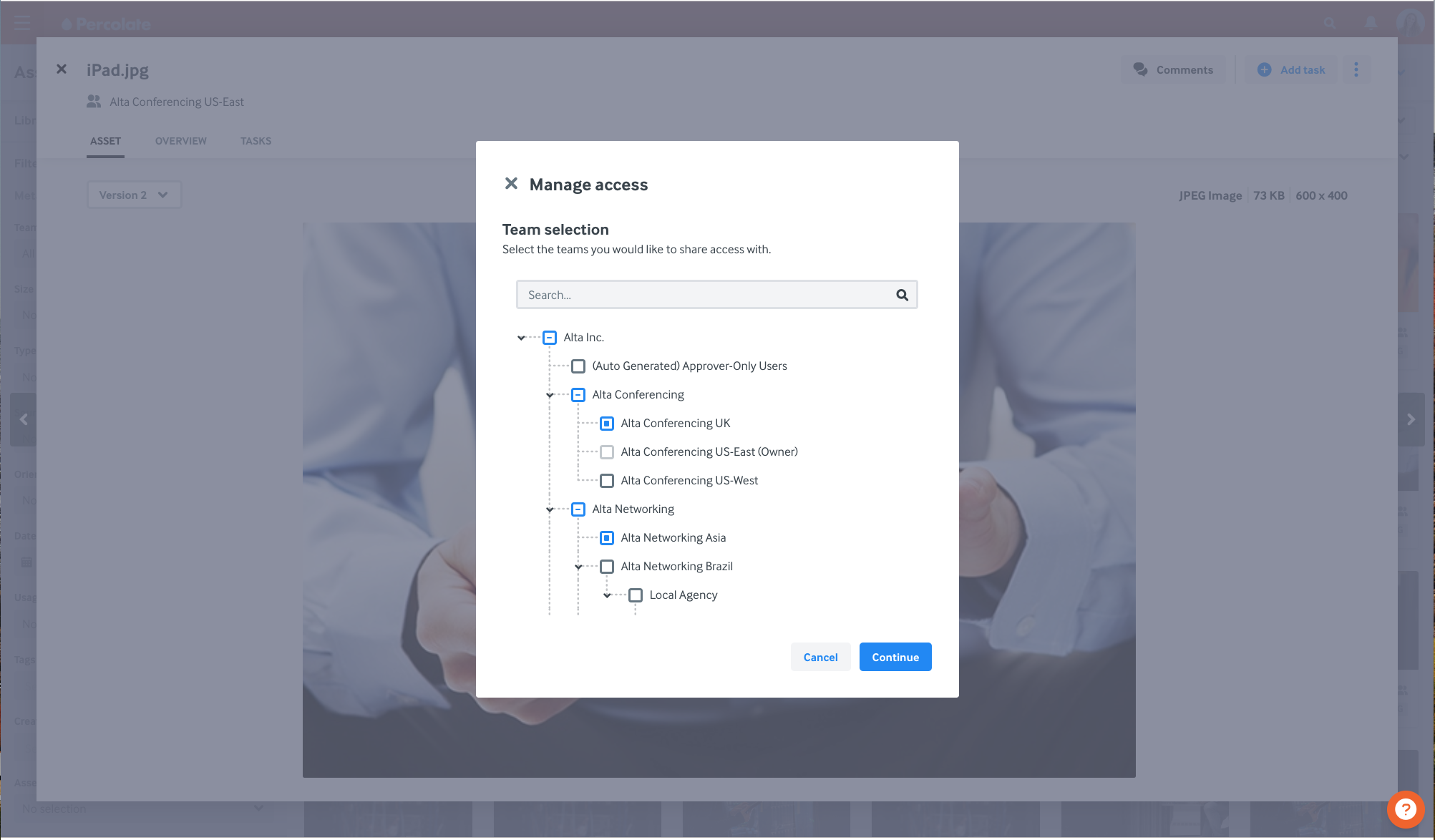 Store, organize, and share digital assets across the enterprise
Integrate digital assets into marketing workflows to increase efficiencies and decrease marketing waste with collaborative sharing built on existing hierarchical team frameworks.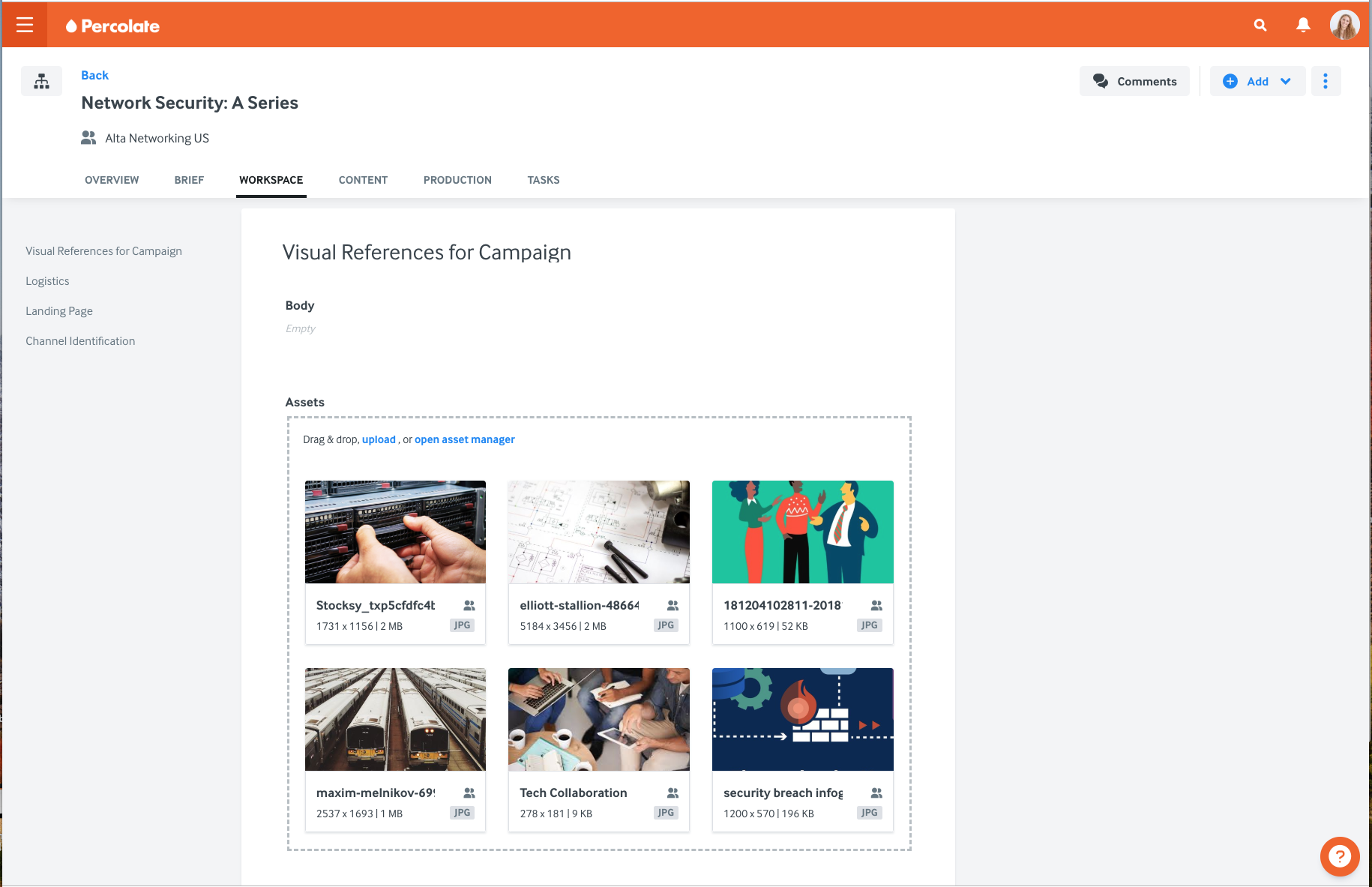 DAM Migration and Metadata Services
Percolate's Services Team facilitates the transfer of legacy, public cloud, and local assets to ensure that all existing folder structures and metadata are properly configured for simple search and retrieval.
"Percolate has added tremendous value — it's really allowing our teams to better collaborate and operate with efficiency."
---
Jillian Davis — Director of Marketing Technology at Pabst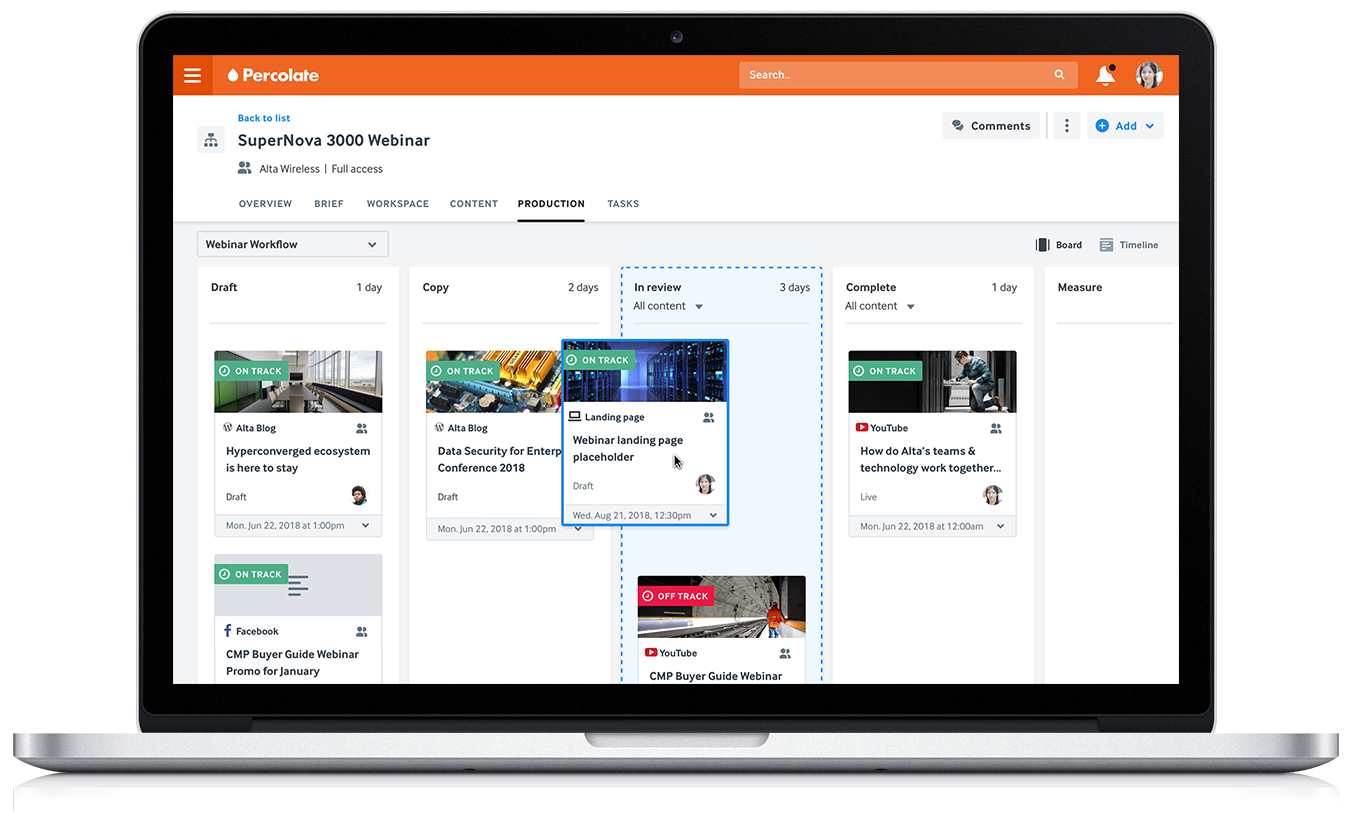 Do more than just store assets, organize your content library
Learn how our integrated approach to digital asset management can help you discover, develop and manage your marketing records