Percolate is a thoughtful technology company
Percolate was founded by Noah Brier and James Gross in 2011 to help brands adapt and succeed in a global economy where customer experience has been transformed by mobile, social and software.
Our Values
We are a thoughtful, value-driven brand, committing to building a company employees and customers love. Here are the ten values that inform every aspect of our work, culture and commitment to innovation:
Growing
Startup = Growth. A startup isn't determined by size; it's a company fueled by growth. We must keep that spirit alive.
Led by Product
Product is not just what we build, it's the way we are. Everyone in the company should be thinking in, and building, products.
Thoughtful by Design
We aim for thoughtfulness in everything we do. This should be felt by colleagues, clients, & competition.
Focused on Scale, but Willing to Do Things that Don't
Sometimes the best way to reach scale in the long term is to do things that don't in the short term.
Not Just a Job
We want you to look back and feel that Percolate put your career on a new trajectory. You are proud, and you wouldn't change a thing.
Shipping > Not Shipping
Our orientation should always be towards delivery. Shipping, no matter how small, is always better than not.
Ownership
You own this company. As we grow, it is your responsibility to ensure that we're awesome. If it sucks, make it better.
Constant Questioning
Asking 'why?' isn't just for children. Being curious will make you and this company great.
Judge Percolate against Percolate
We're building a different type of company and culture. Never compromise, never lower your standards and always think about what upholds the standards of Percolate's work and brand.
Just
At Percolate you are encouraged to run fast, be fearless, and work hard. If you make a mistake, let's all learn from it.
---
Achieve Great Things at Percolate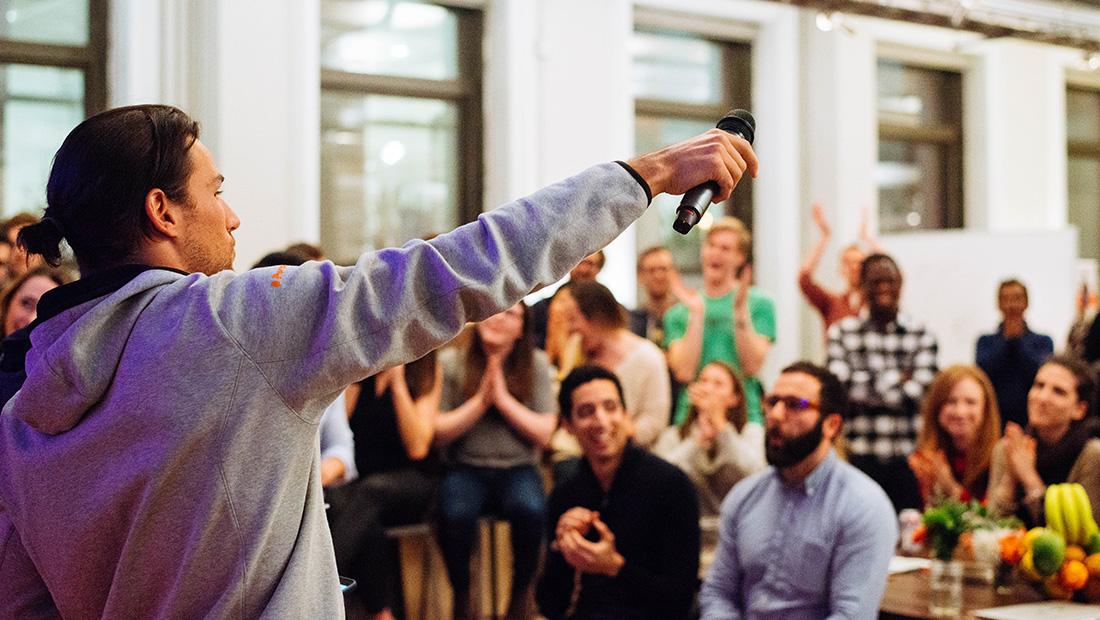 We want Percolate to put your career on a different trajectory, to challenge you to achieve new, audacious things, and accelerate your development, both personally and professionally. We ask a lot from our employees, but we also give them as much as we can in return to ensure they're happy, healthy and successful.
Some of these perks and benefits include free employee breakfasts and lunches, excellent, comprehensive medical benefits, and over 20 active employee clubs, including Basketball Club, Film Club, Music Club, Games Club, Ice Cream Club, Running Club, Soccer Club, Yoga Club and even Whiskey Club.
We know the success of our brand and business are closely linked to the people we hire and grow. That's why we're committed to attracting, retaining and developing the best and brightest people who want to help build an inspired technology company that redefines how brands tell their story.
Better Marketing Starts Today
See how Percolate makes it easier to turn storytelling into sales growth