Industry
Retail

Retail Stores
1,025

Increase in Twitter Followers
755%

Increase in Instagram Followers
2,826%
---
Hibbett Sports
Hibbett Sports is a premium athletic apparel retail chain with over 1,000 stores — predominantly in the South, Southwest, Mid-Atlantic, and Midwest regions of the U.S. But a large physical presence needs a strong social media presence, and the brand needed a way to systematically expand its reach on key platforms.
Hibbett turned to Percolate for a solution that would leverage analytics to improve their overall content and messaging strategy.
Improving Reach on Social
With a brand content strategy informed by Percolate's custom Analytics dashboards, Hibbett Sports' marketing team has seen great results. Their social presence has grown exponentially since Hibbett started incorporating Percolate Analytics into its planning and publishing strategy in July 2014. From February to May of 2015, Hibbett saw its number of Twitter followers grow more than eight-fold. On Instagram, the number of followers increased over 29 times.

755%
Increase in Twitter followers

2,826%
Increase in Instagram followers
Building Performance Analytics
Within Percolate, Hibbett's marketing team attaches custom metadata to all creative assets, allowing users to categorize content according to the brand's objectives. Percolate's content categorization system carries over to Analytics, empowering marketers to track messaging goals through custom graphs and dashboards.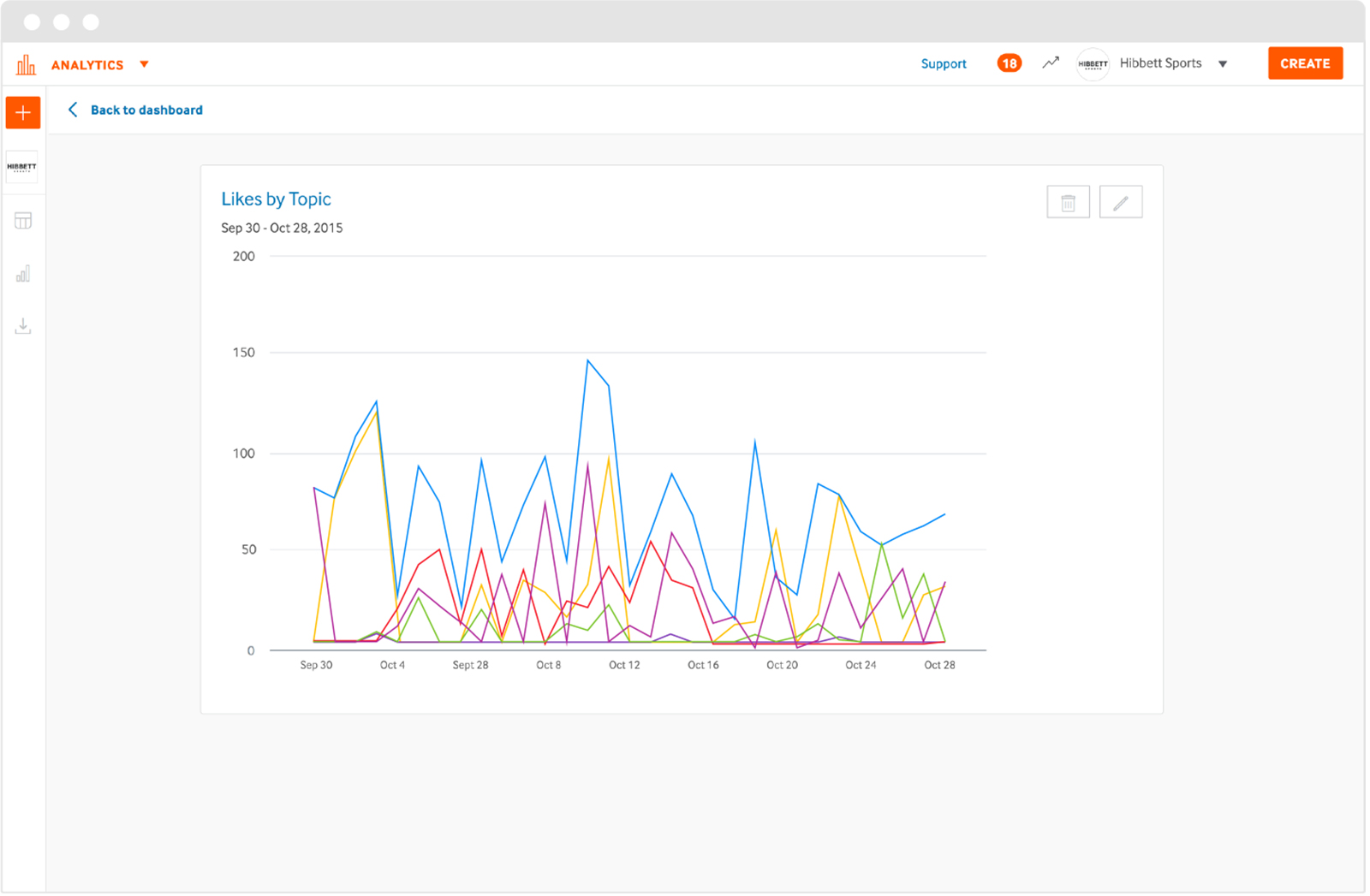 Using Percolate, we've greatly improved the efficiency of our social media marketing processes. With real-time, actionable insights from Percolate's analytics tool, we can be more agile in our decisions.

Caitlin Lindner
Mobile and Social Marketing
Coordinator at Hibbett Sports
See how Percolate makes better marketing possible for Hibbett Sports
Learn how your brand can use Percolate Next to improve marketing operations and increase content capacity