Industry
CPG & Food

Marketers Using Percolate
400

Increase in Engagement
300%

Social Media Reach
2 Million
---
Land O'Lakes
Land O'Lakes, one of America's premier agribusiness companies, manages a brand presence across 50+ countries. This large global brand manages significant marketing complexity: it must ensure consistency in its campaigns, drive executive-level visibility across all marketing activities and assess overall performance to report on ROI.
Today, Percolate helps manage brand consistency through centralized campaign briefing, visibility across the marketing organization, and better coordination between brand and agency teams, all to deliver world-class marketing.
Driving brand consistency
For a brand whose marketing initiatives are spread across multiple business units and creative agencies, Land O'Lakes needs to ensure their marketing content is consistent across channels and markets. Land O'Lakes uses Percolate's centralized, customized, standard briefing process to drive consistency on campaign details and brand alignment when their external agency moves in to create content. This brings them closer to their goal of setting campaign objectives internally, and having briefing be marketing-led.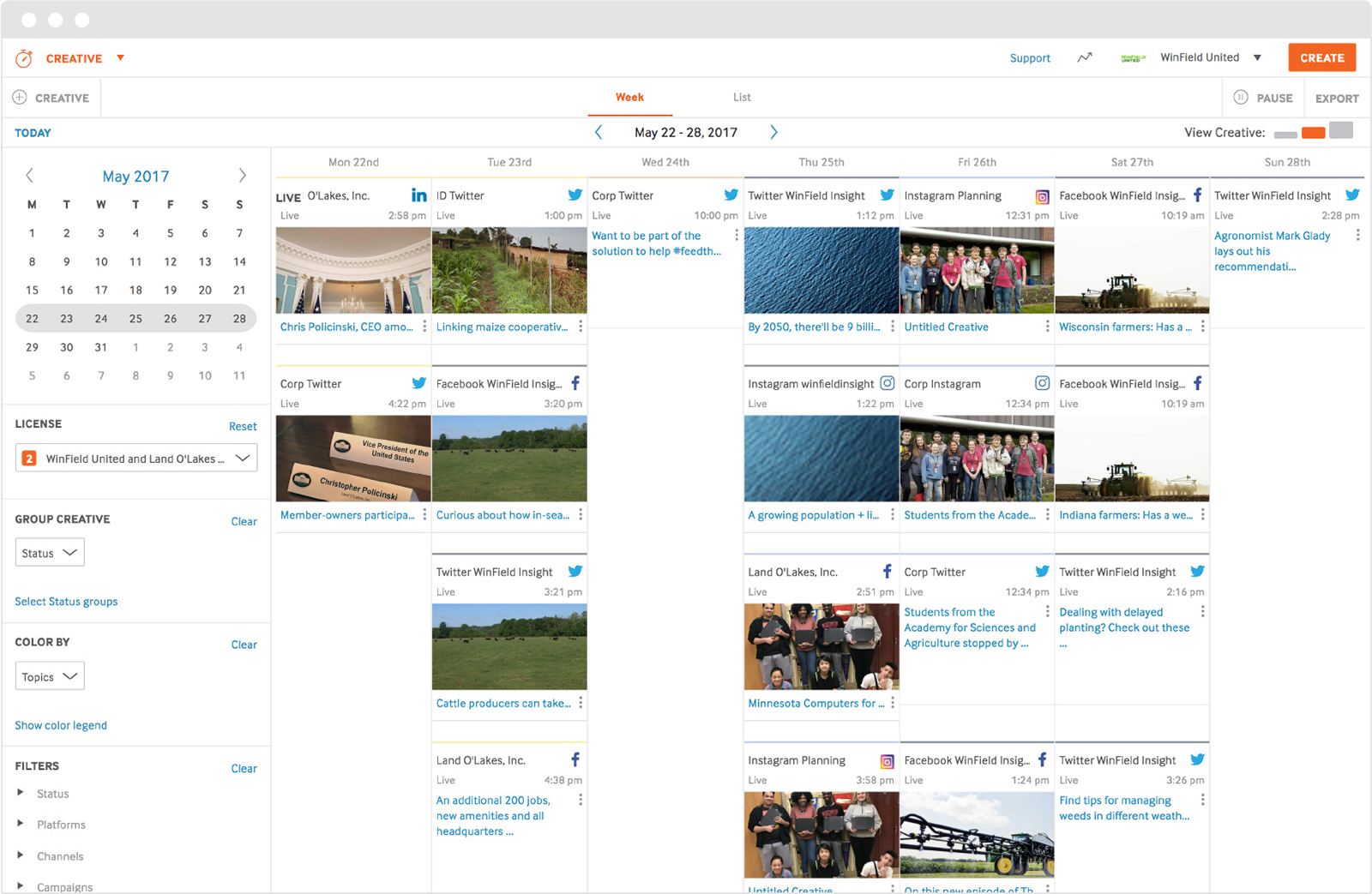 Percolate has enabled us to manage and track a campaign that includes many assets and spans multiple social channels

Michele Johnson
Director of Integrated Marketing
Communications at WinField United
Enterprise-wide marketing visibility
Percolate has been instrumental in driving digital collaboration between Land O'Lakes' business units and agency partners. Having all campaigns and assets accessible from a single hub gives the marketing department greater visibility both for executives into the planning process and status of campaigns, and for senior leadership to answer the question, "What is my marketing team doing?"
Having this central source of truth enables executive-level visibility into the planning process and more transparency around the real-time status of campaigns.

Kirsten Salmanowicz
Digital Engagement Platform
Manager at Land O'Lakes
Measuring campaign performance
Using Percolate's analytics tool, the Land O'Lakes team is able to measure their goals against several KPIs. For example, in their recent Uncharted Waters™ campaign, the team used Percolate to track social impressions, individual engagement, and the overall engagement rate across all campaign content. In addition, they were able to assess overall campaign performance, track engagement over time, and measure progress against goals.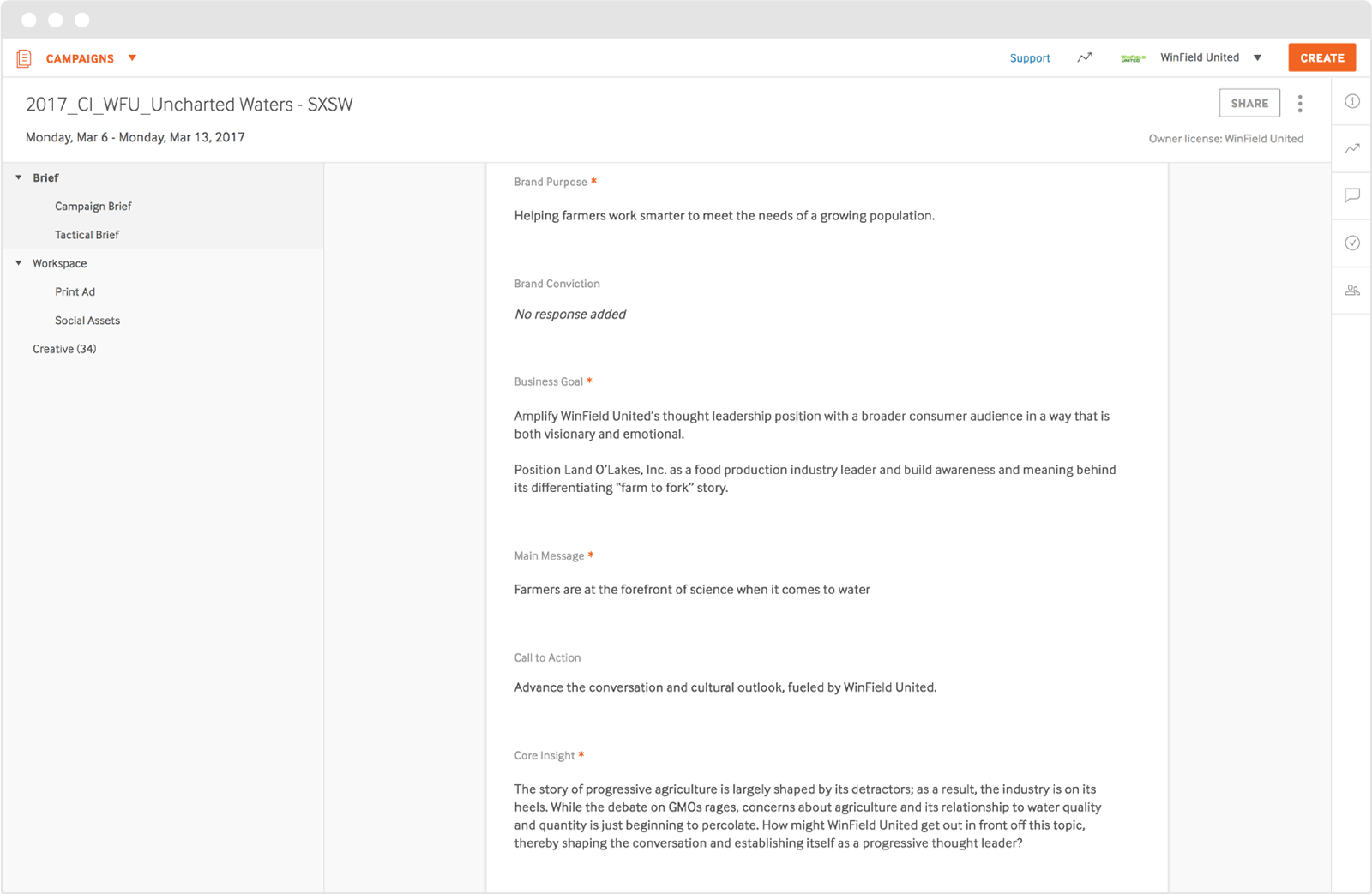 See how Percolate makes better marketing possible for Land O'Lakes
Learn how your brand can use Percolate Next to improve marketing operations and increase content capacity