Industry
Retail

Markets
38

Pieces of content per year
7300
---
L'OCCITANE
L'OCCITANE en Provence is a global retailer of beauty and personal care products. Headquartered in Geneva, Switzerland, L'OCCITANE has been providing consumers around the world high-quality,cosmetics, skincare, and bodycare since 1976.
Today, the social media team at L'OCCITANE use Percolate as their central system for planning, collaboration, and execution of global content initiatives.
Making cross-team visibility the global standard
Percolate has helped the L'OCCITANE team centralize and visualize their social content marketing strategy. With Percolate's Marketing Calendar, The global team now has better visibility into the initiatives taking place across their 38 regional teams and can preserve the quality and consistency of messaging being published to all of their channels.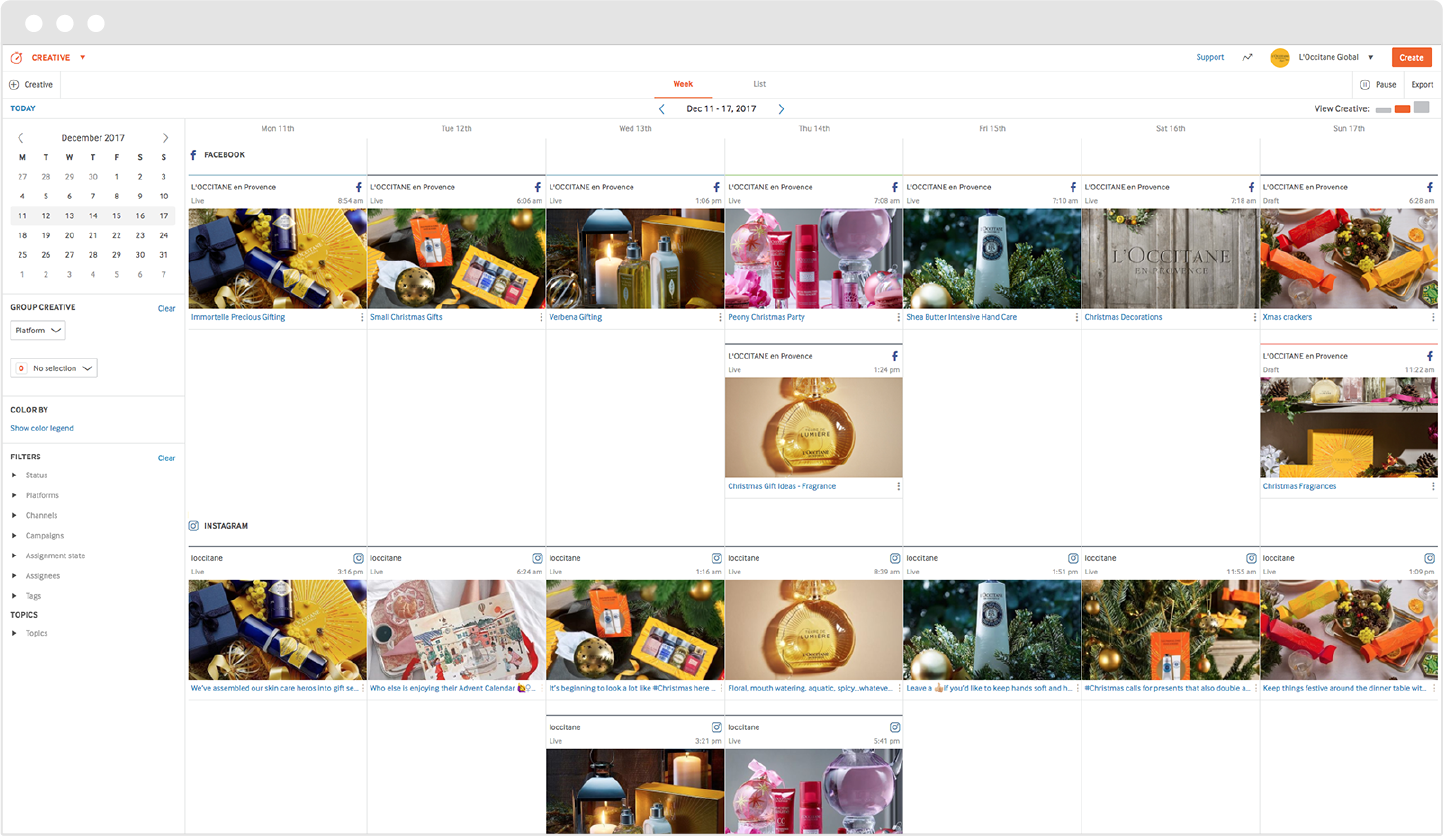 Percolate helps our regional teams plan their campaigns in accordance with the international recommendations – and they can share their successes between countries.
Jeannette Gamero
Global marketing social media coordinator at L'OCCITANE
Streamlining coordination on a global scale
Percolate has enabled the L'OCCITANE team to reduce their need for local agencies and rely primarily on their agency of record as the global source for asset creation. With a centralized Digital Asset Manager and globally shareable Campaign Briefs, L'OCCITANE has established a fool-proof workflow between their agency of record, their corporate team, and the local teams activating around the world.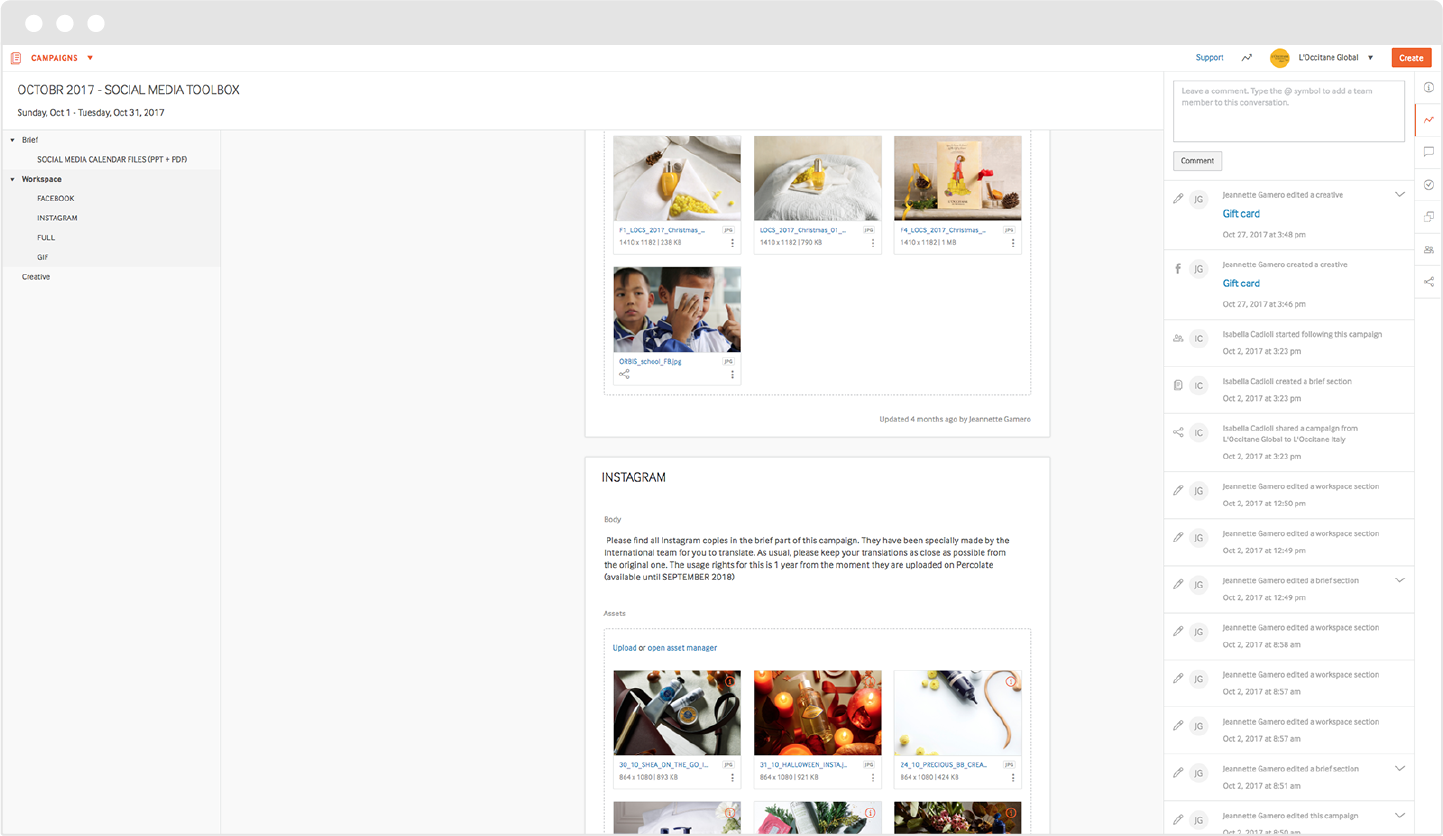 See how Percolate makes better marketing possible for L'OCCITANE
Learn how your brand can use Percolate Next to improve marketing operations and increase content capacity