Industry
Financial Services

Credit Card Users
93 Million

Event Marketing Reach
3.09 Million

Increase in Engagement
500%
---
Mastercard
With a global customer base, Mastercard sponsors some of the world's biggest sports and entertainment events. When they began to craft their marketing campaign around the 2015 Open Championship, they wanted to celebrate the American golfer Tom Watson, as he made his last-ever appearance at The Open. Their team needed a system to more effectively create and globally distribute content to their regional teams and agency partners around the tournament.
Mastercard turned to Percolate to systemize their global briefing process, centralize their digital assets, approve and publish creative in real-time, as well as analyze campaign performance during and after the tournament.
On-the-Ground Event Marketing
Percolate's mobile app enabled Mastercard to produce content that captured the emotion of the moment when Tom Watson crossed the Swilcan Bridge at the end the Open Championship, winning greater user engagement. Using Percolate's mobile app, Mastercard deployed marketers to take images on the ground, at the event, and share them with local markets to publish within minutes.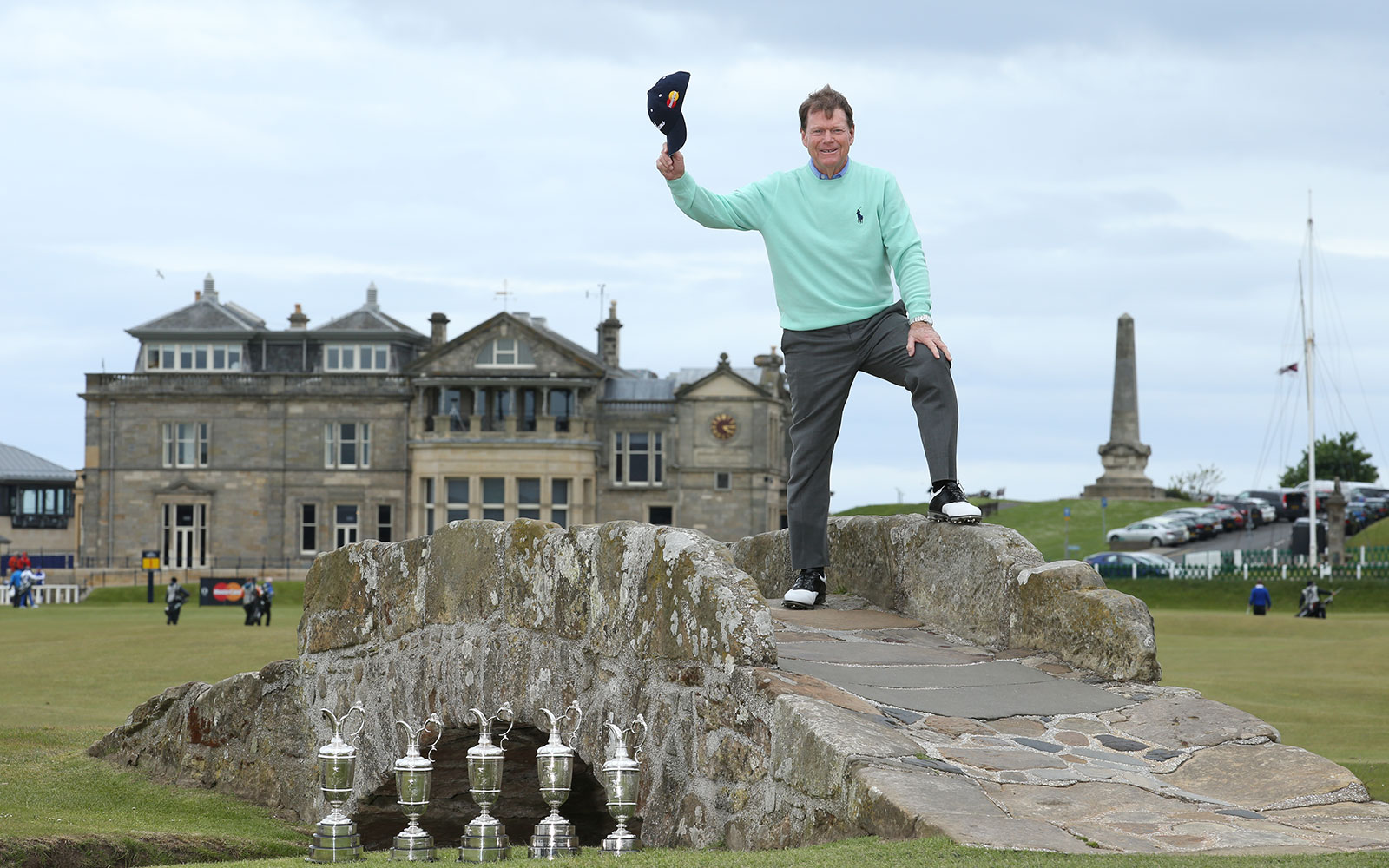 The systematic coordination of the global #hatsofftotom campaign would not have been possible without Percolate. We seamlessly activated three regions and six markets, saving time, money, and delivering better engagement and a stronger brand.

Jay Mandel
VP of Global Digital Marketing at Mastercard
Streamlining Global Campaign Briefing
Mastercard's marketing team used Percolate's marketing calendar to brief their marketers and three agency partners on the objectives and tactics of the Open Championship campaign. Using Percolate's flexible briefing system, the Mastercard team created and shared six campaigns in Percolate with over 150 users across their Global, UK, and U.S. marketing teams and agencies.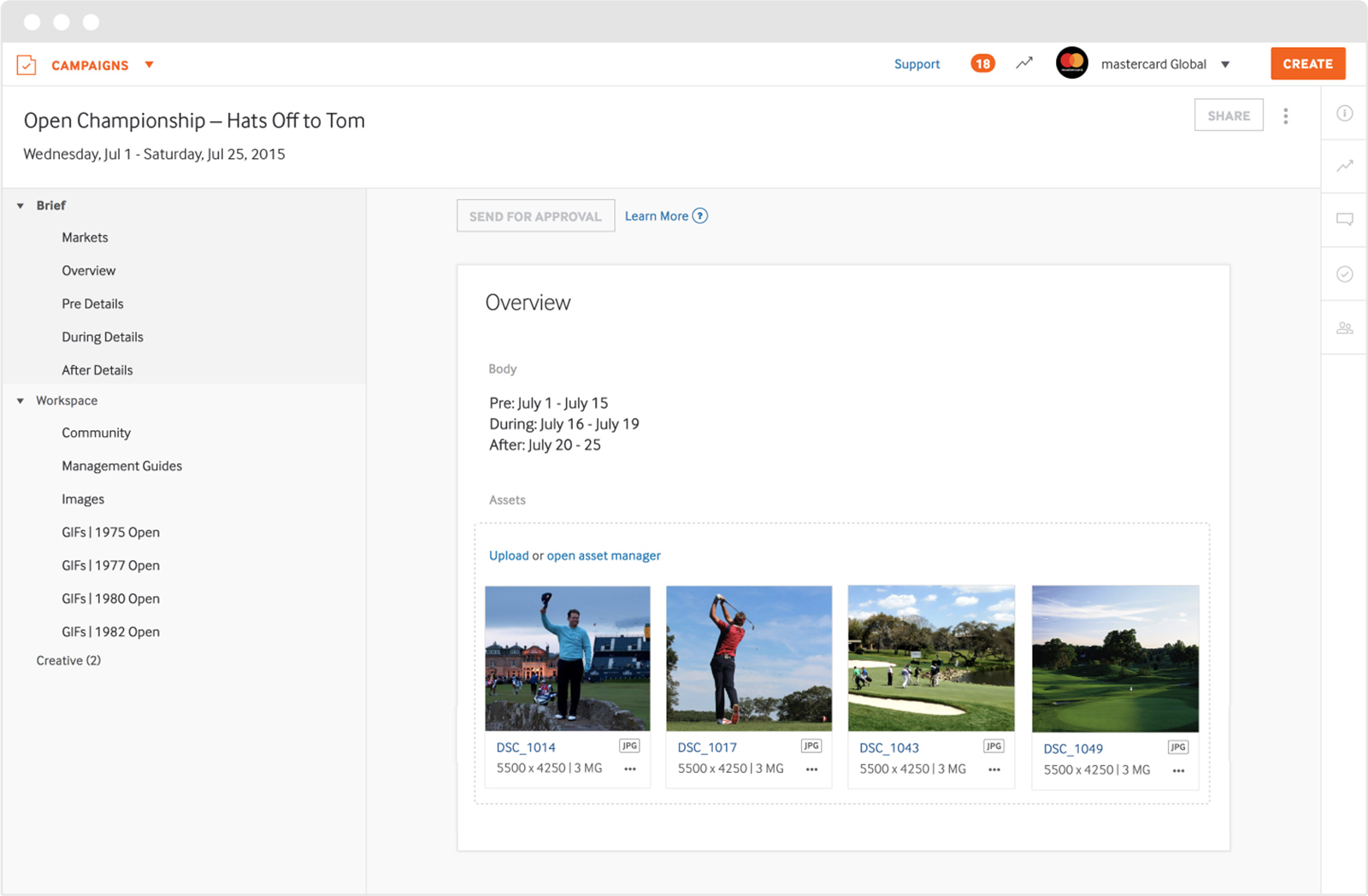 See how Percolate makes better marketing possible for Mastercard
Learn how your brand can use Percolate Next to improve marketing operations and increase content capacity