Industry
Healthcare

Product Lines
7

Hearing Aids Sold Annually
3 Million
---
Sivantos
Sivantos, a global hearing aid manufacturer, took over Siemens' hearing aid business in 2015. As a result, they needed to implement a global rebrand to establish their own brand identity — and they used Percolate to make it happen. Sivantos ensures all of its markets adhere to consistent messaging and a unified global voice, throughout this rebranding effort.
The global team is able to create brand-approved assets and content, share the approved content with regional marketers, and have them translate it into their local languages.
Omnichannel Planning
Managing the balancing act of modern marketing requires having a single source of information, where stakeholders are able to see all planned communications in a single place. That's why Sivantos uses Percolate's marketing calendar to visualize its Signia content strategy across different channels. That includes seeing posts for well-known platforms like Facebook and Twitter. But it also means viewing campaigns for different audiences. Kirsten uses Percolate's custom channels, so at a glance she and her colleagues can see what content they have planned for B2B customers, B2C customers, and the media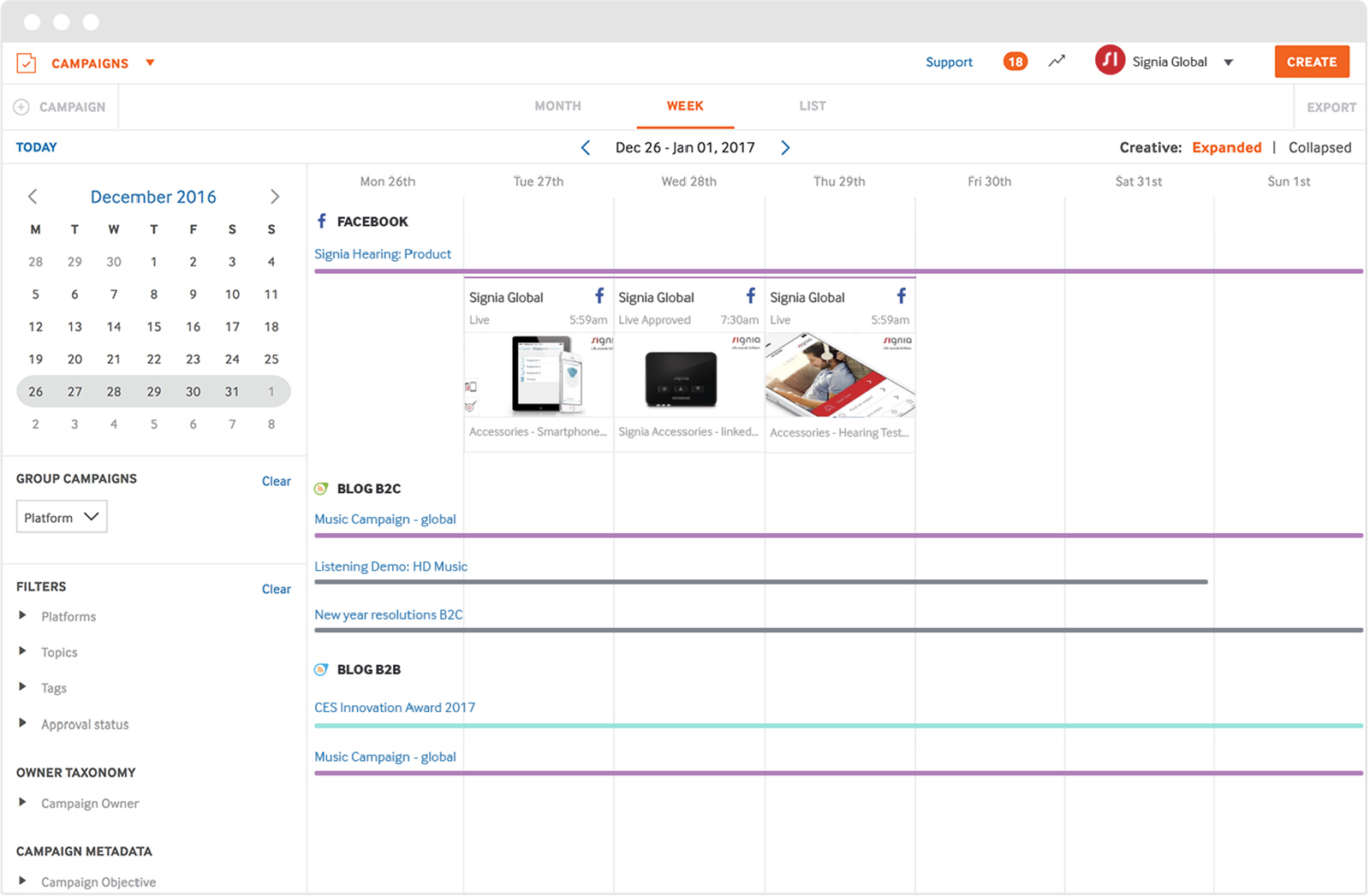 Choreographing Marketing Workflows
Consistency is always important, but it's absolutely critical when you launch a new global brand. But managing content for multiple local social media accounts can be tricky. Percolate spares that headache with campaign sharing. Once the global team has created brand-approved assets and content for a campaign, they share it with a license that regional marketing colleagues have access to. Anything and everything in that license is approved for local use. Once local markets pull this content, all they need to do is translate it into their local languages.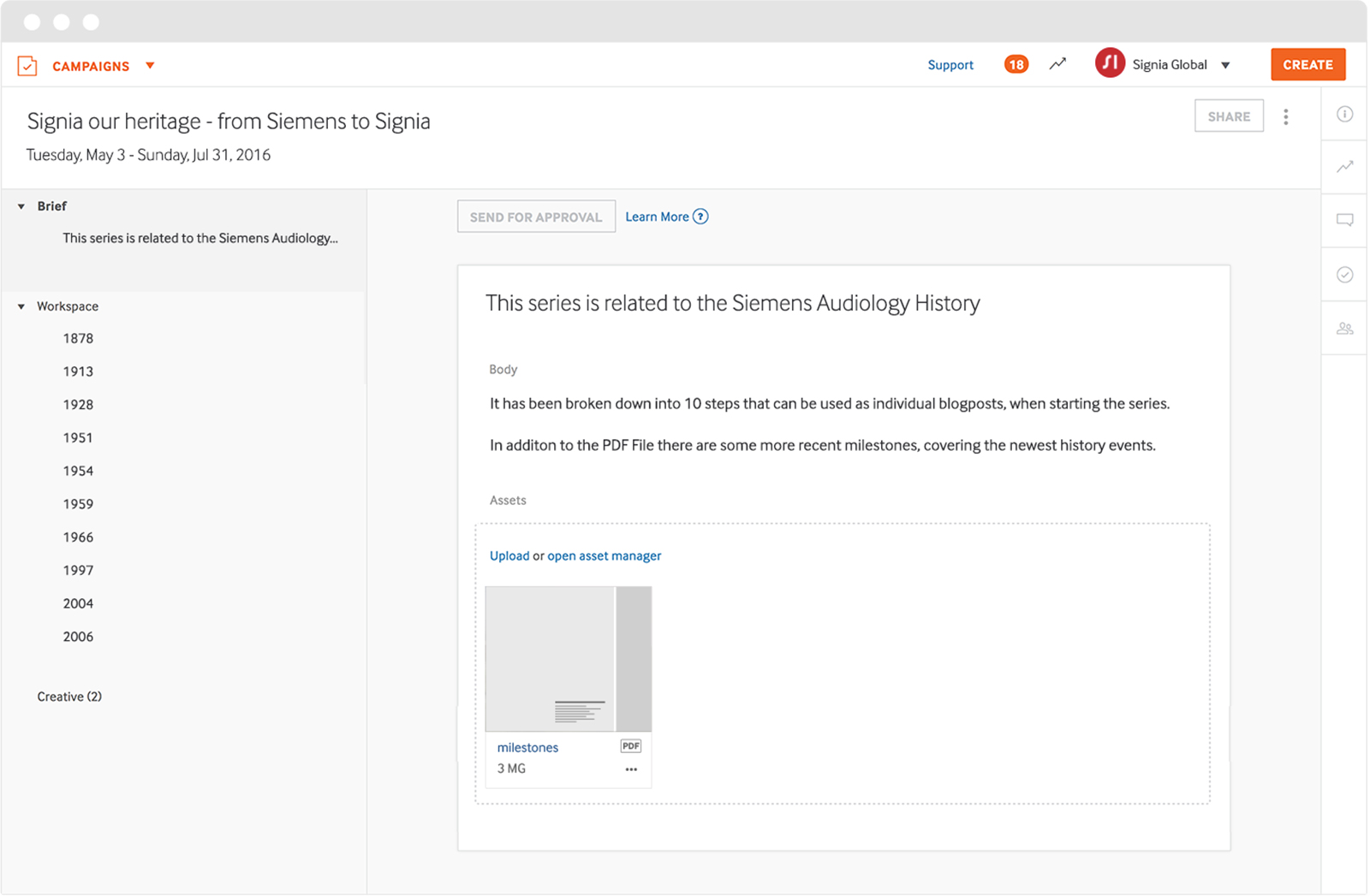 See how Percolate makes better marketing possible for Sivantos
Learn how your brand can use Percolate Next to improve marketing operations and increase content capacity