"Percolate is highly rated for overall service and client satisfaction."
---

The Gartner Magic Quadrant™ for Content Marketing Platforms, 2018
Percolate offers a variety of services to guarantee our customers' success

Implementation Services
Implementation services help you translate your brand's strategy and processes to a cohesive workflow in Percolate. Working together, we will go through Percolate's five stage implementation process to plan, configure, and deploy the system in your organization.

Technical Services
Technical services help you integrate your enterprise systems with Percolate to create seamless connections across your tech stack. Our team of experts provide custom integration and data migration services, as well as technical expertise and architecture consulting for customer-led integration efforts.

Success Services
Success Services help customers get the most out of their partnership with Percolate by accelerating adoption and driving time-to-value. They are post-implementation services to aid in adoption and advocacy, and provide guidance and best practices following initial implementation.

Education Services
Whether you're just getting started or a team of experienced users, working together we will design, develop, and deliver a training strategy for your teams to ensure they are thoroughly enabled on the Percolate platform. We combine standard training classes with personalized, custom training offerings to enable your users quickly and thoroughly.

Support Services
Our Customer Support team has the knowledge and expertise to get you the answers you need and resolving your issues quickly and effectively. Our live agent support is augmented by a robust self-service portal, so help is never more than a click away.
"Sky-high user satisfaction scores, activation across large and global marketing teams, extensive integrations put Percolate on a different level from its peers in the content marketing platform vendors field."
---

The Forrester Wave™: Content Marketing Platforms, Q2 2015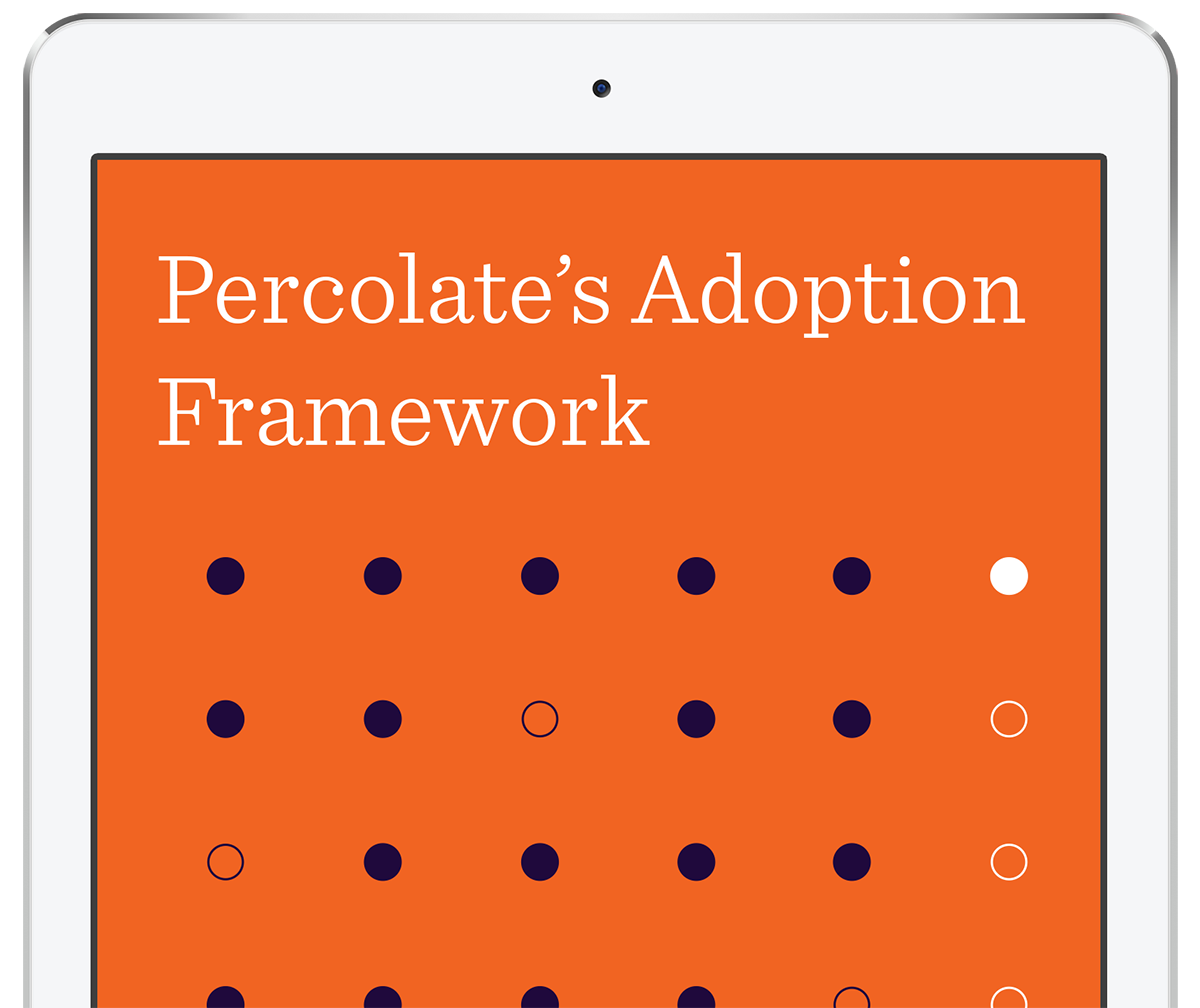 Learn the five essential elements of software adoption with the Percolate Adoption Framework