Create better content
for every channel
See why Percolate is the world's #1 content marketing software.
See Percolate in Action
Explore how Percolate can help you execute your marketing experience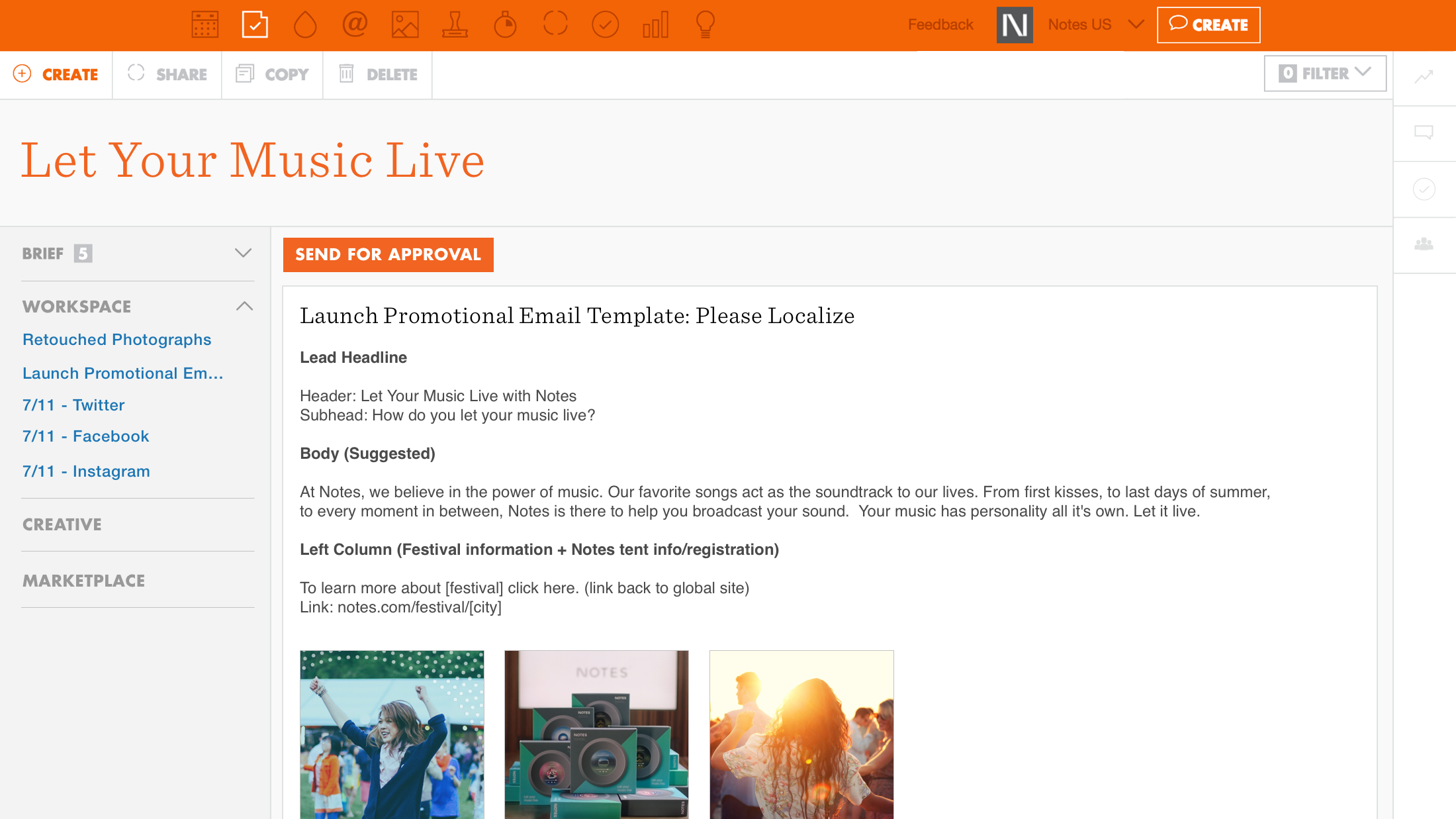 Creative workspaces
Build content for every campaign
Creative workspaces let you develop content — from blog posts to social ads — with ease and efficiency. You can even use custom templates to lay out creative like emails and print pieces without leaving Percolate or bothering your designer.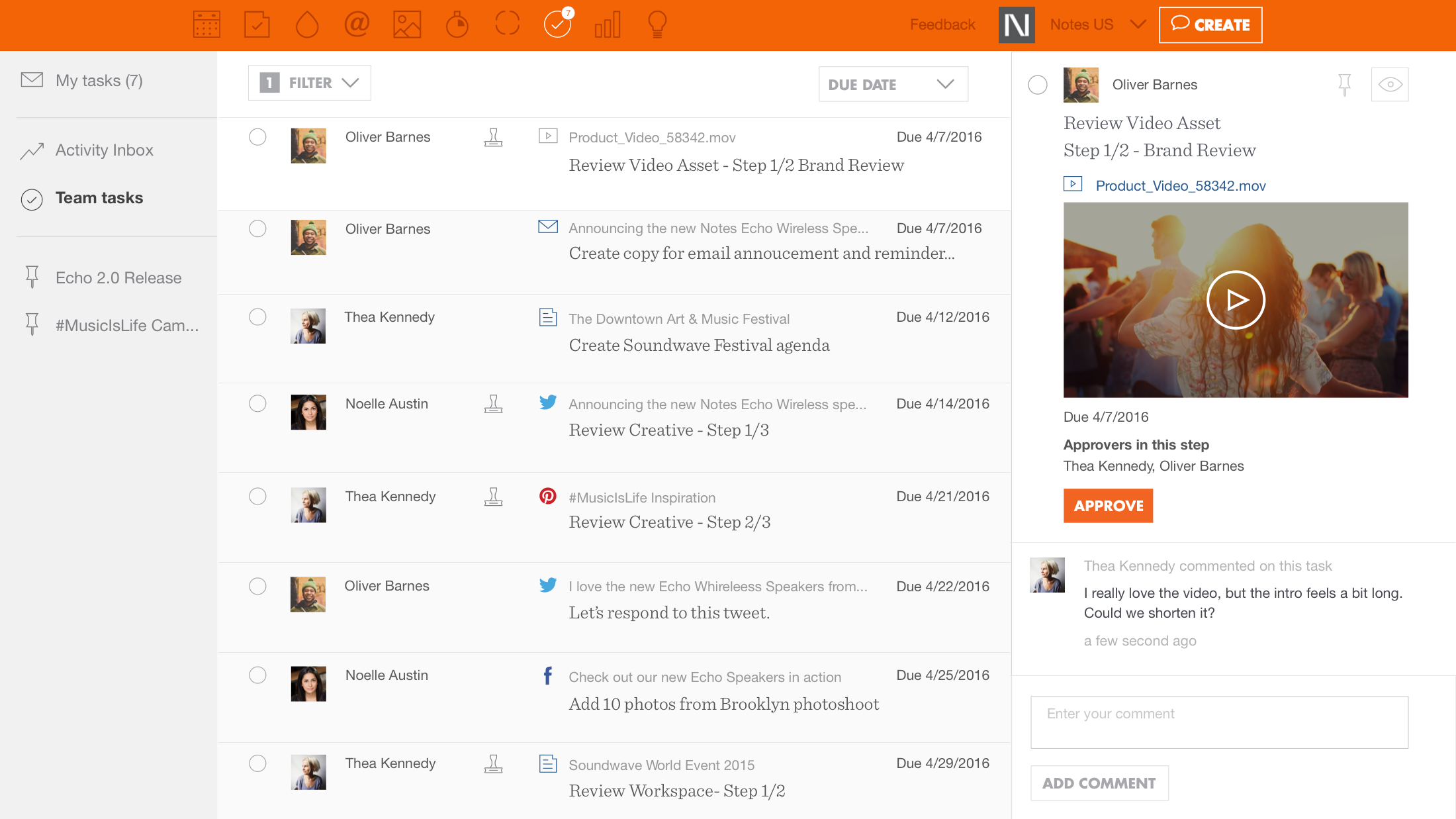 Tasks and approvals
Check every box, hit every deadline
High brand standards shouldn't slow you down. Use Percolate's integrated task management to track work from start to finish, then use our flexible, enterprise-grade approvals system to ensure oversight over every piece of content.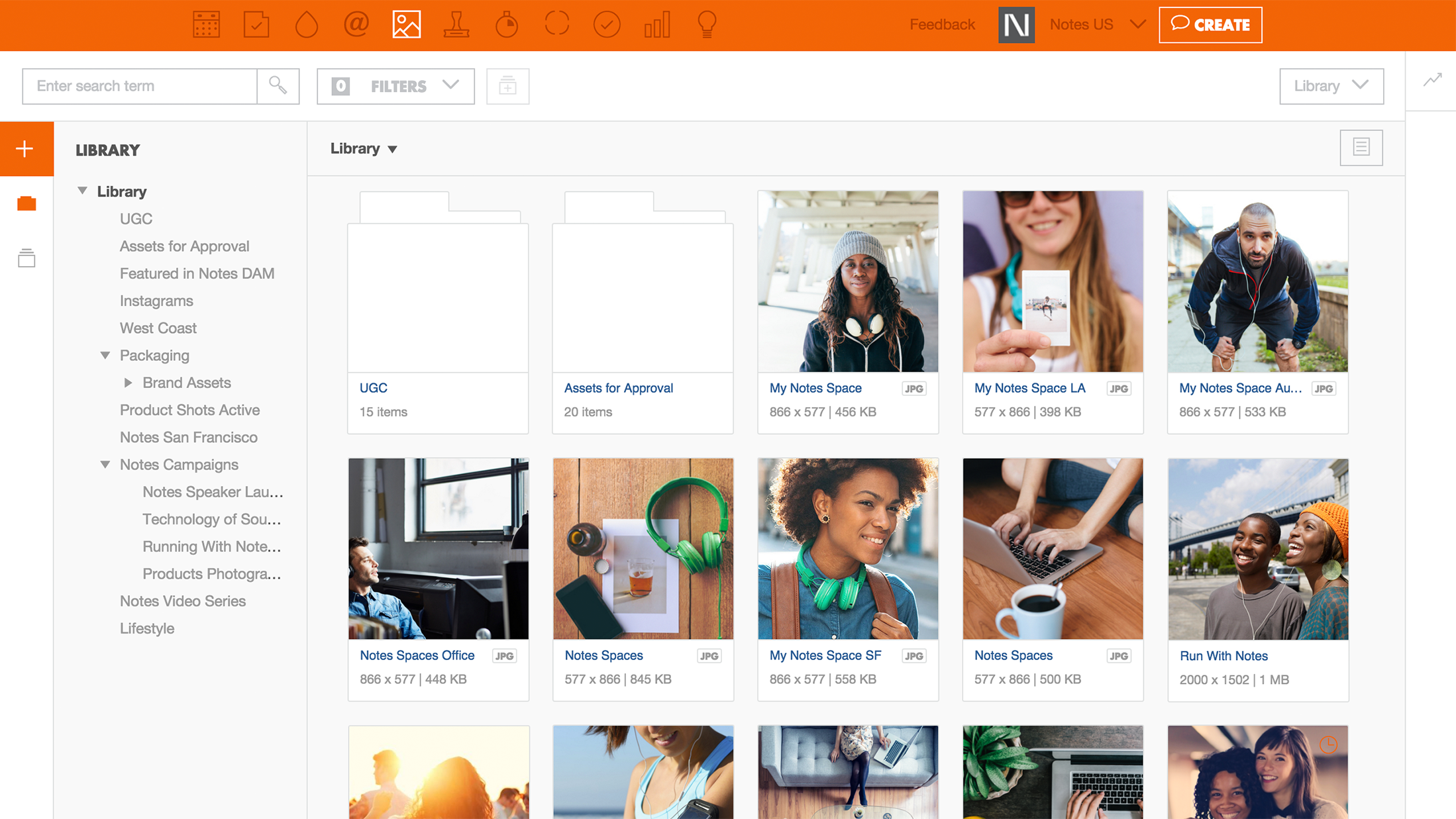 Digital Asset Management
Find the perfect asset, fast
Spend time creating remarkable content, not hunting for files. Percolate makes it easy to quickly find, categorize, update, and securely share assets, anywhere you work.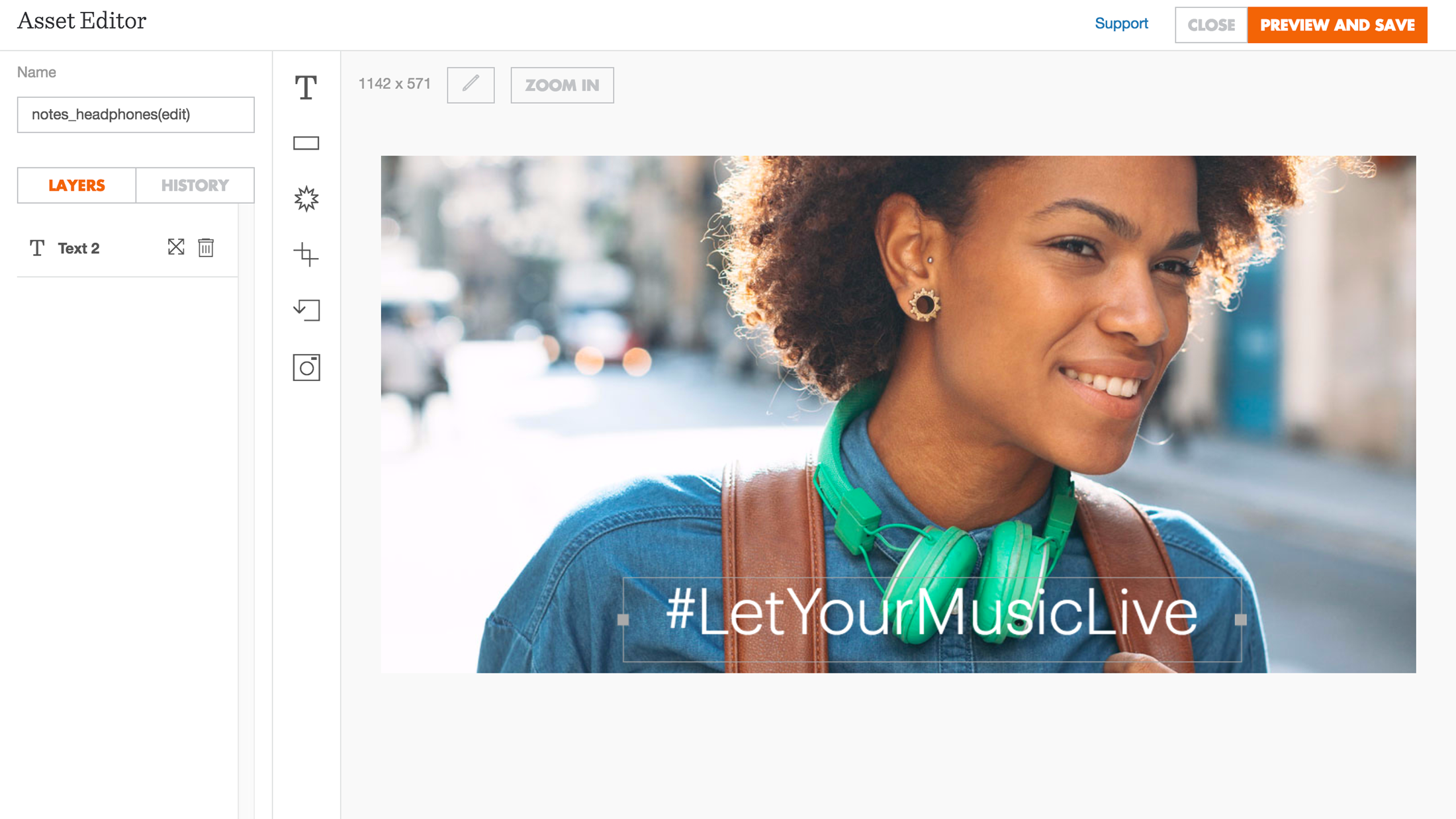 Asset Editor
Tailor assets to any channel
The days of calling a designer to crop a photo are over. Now you can create content with a single click, and know Percolate will make sure everything that's published is beautiful and brand consistent.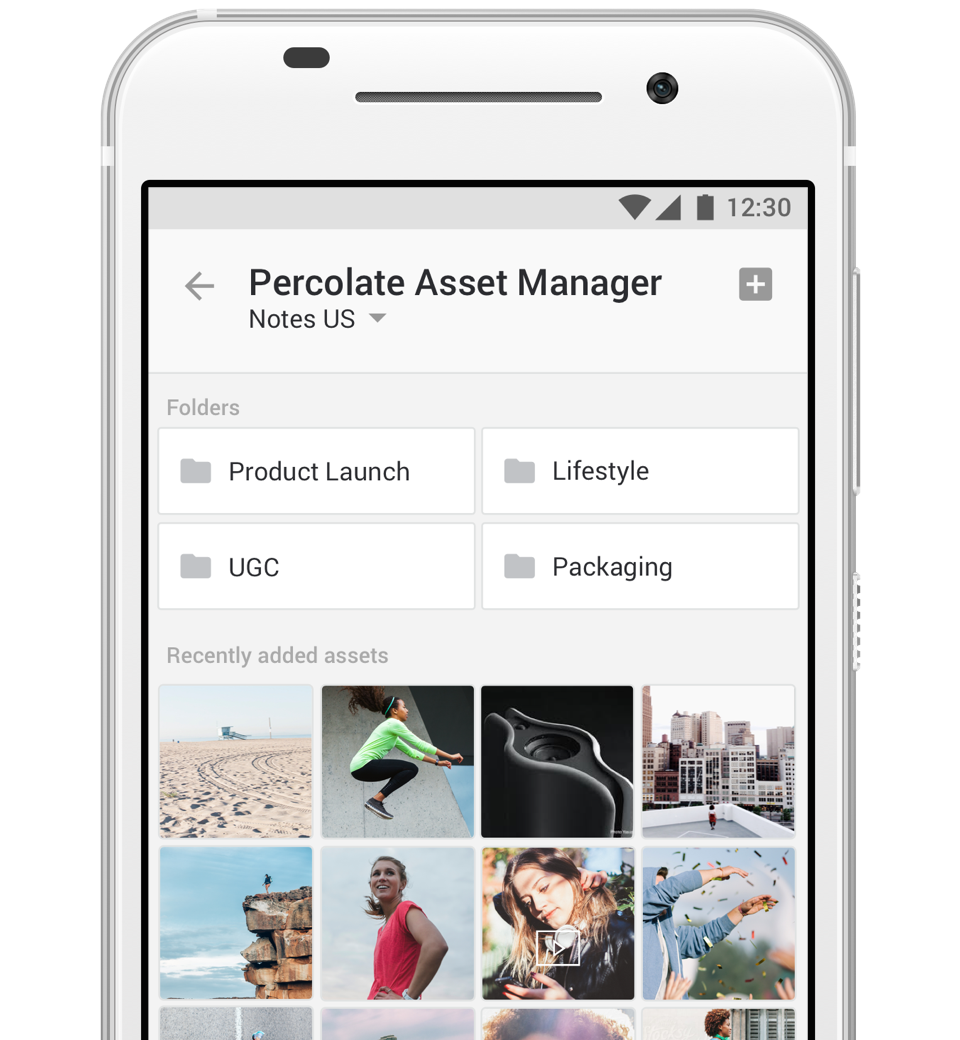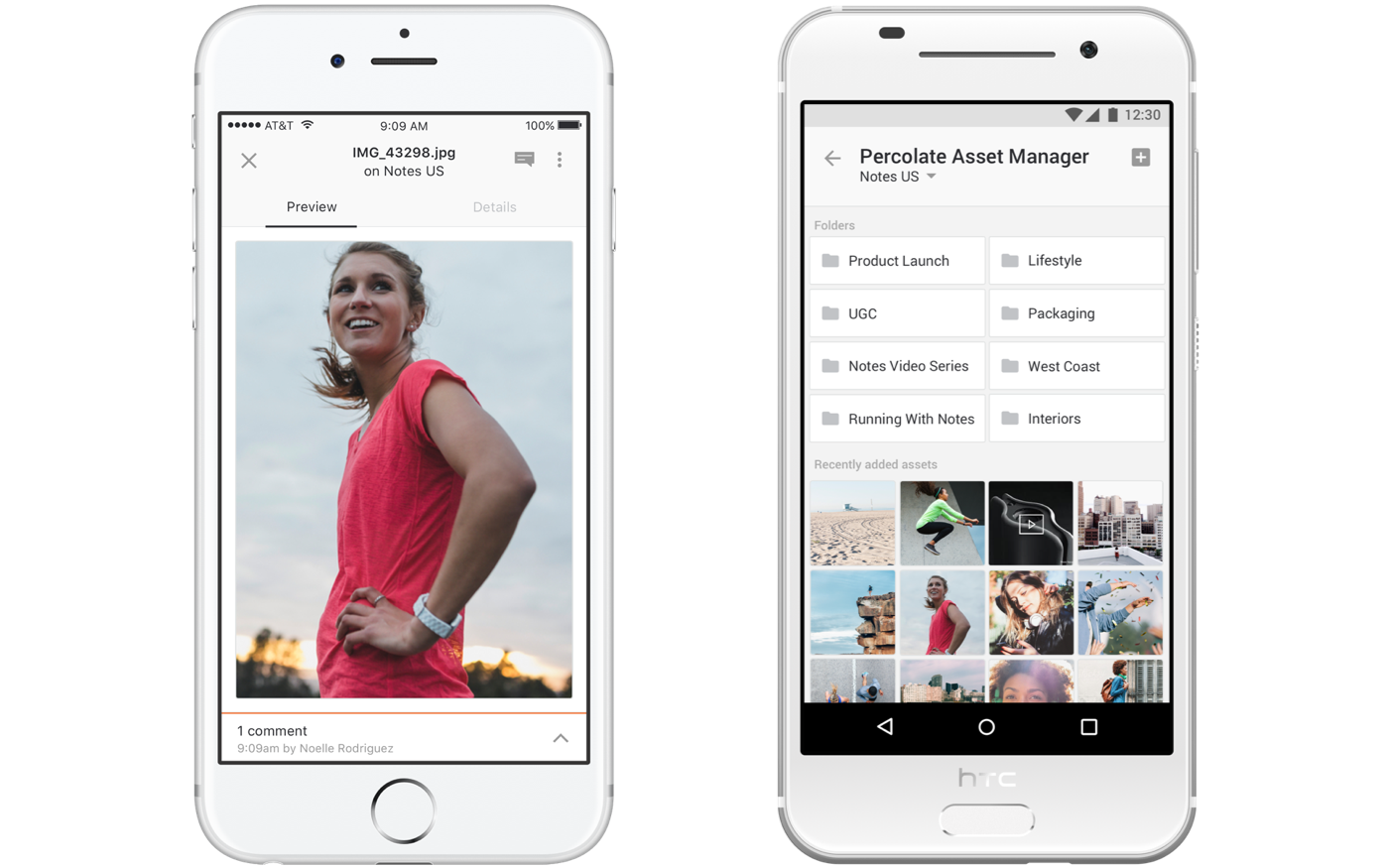 Percolate Mobile
Capture and share the moment
Build your brand and your community by sharing photos and videos from live events. Percolate Mobile lets you capture and sync photos, videos, and media releases in real-time.
Better Marketing Starts Today
See how Percolate makes it easier to turn storytelling into sales growth