The #1 Marketing Calendar
See why the world's best companies trust Percolate to plan and organize their marketing.
See Percolate in Action
See how Percolate can help you grow revenue and deliver better customer experiences.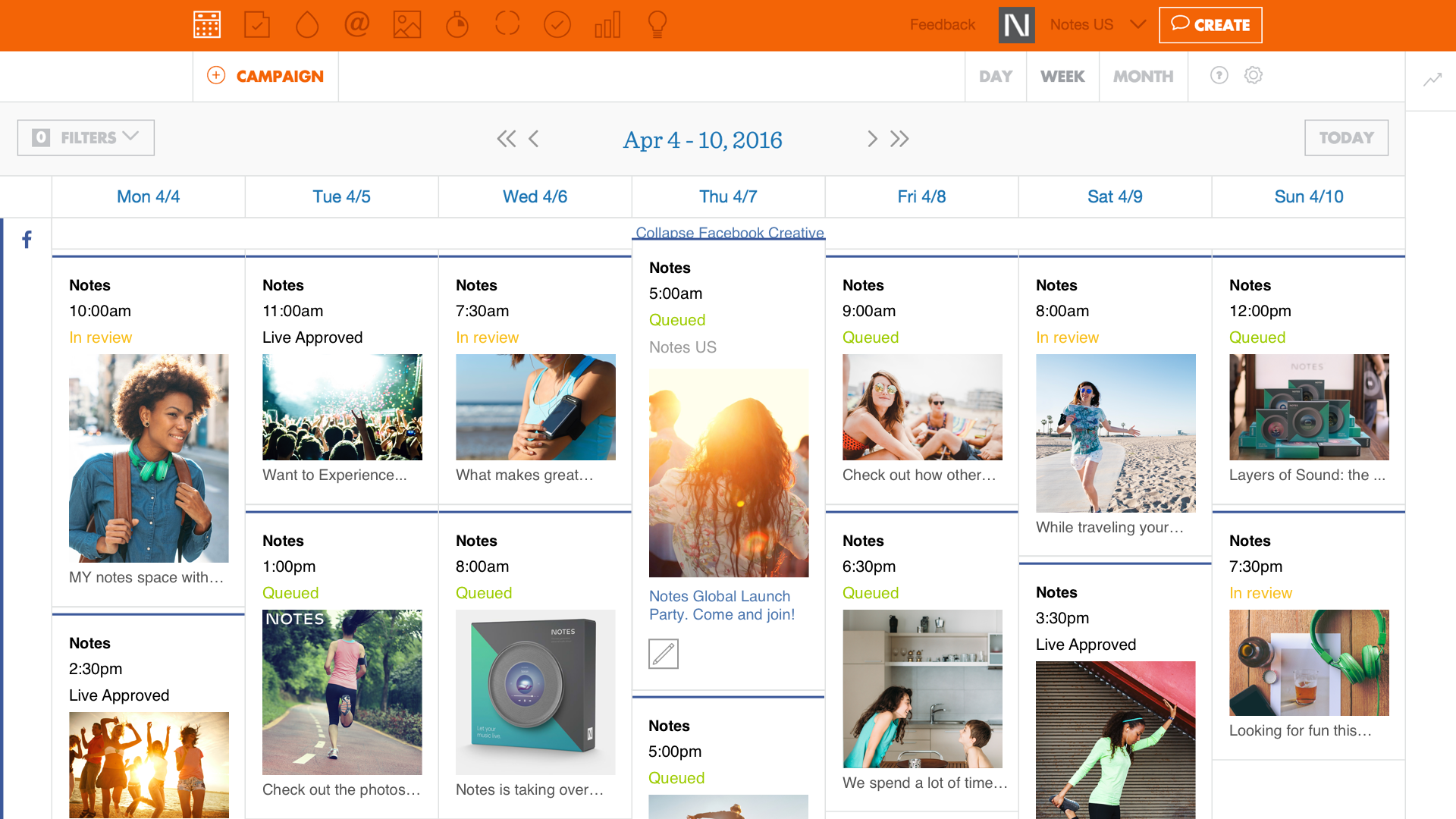 Marketing calendar
The only cross-channel marketing calendar flexible enough to connect TV, website content, social, email, media buying, events, and local initiatives, Percolate keeps teams coordinated and gives marketers visibility into everything happening across their organization. Percolate lets your marketing team work smarter, faster, and more collaboratively, all in one place.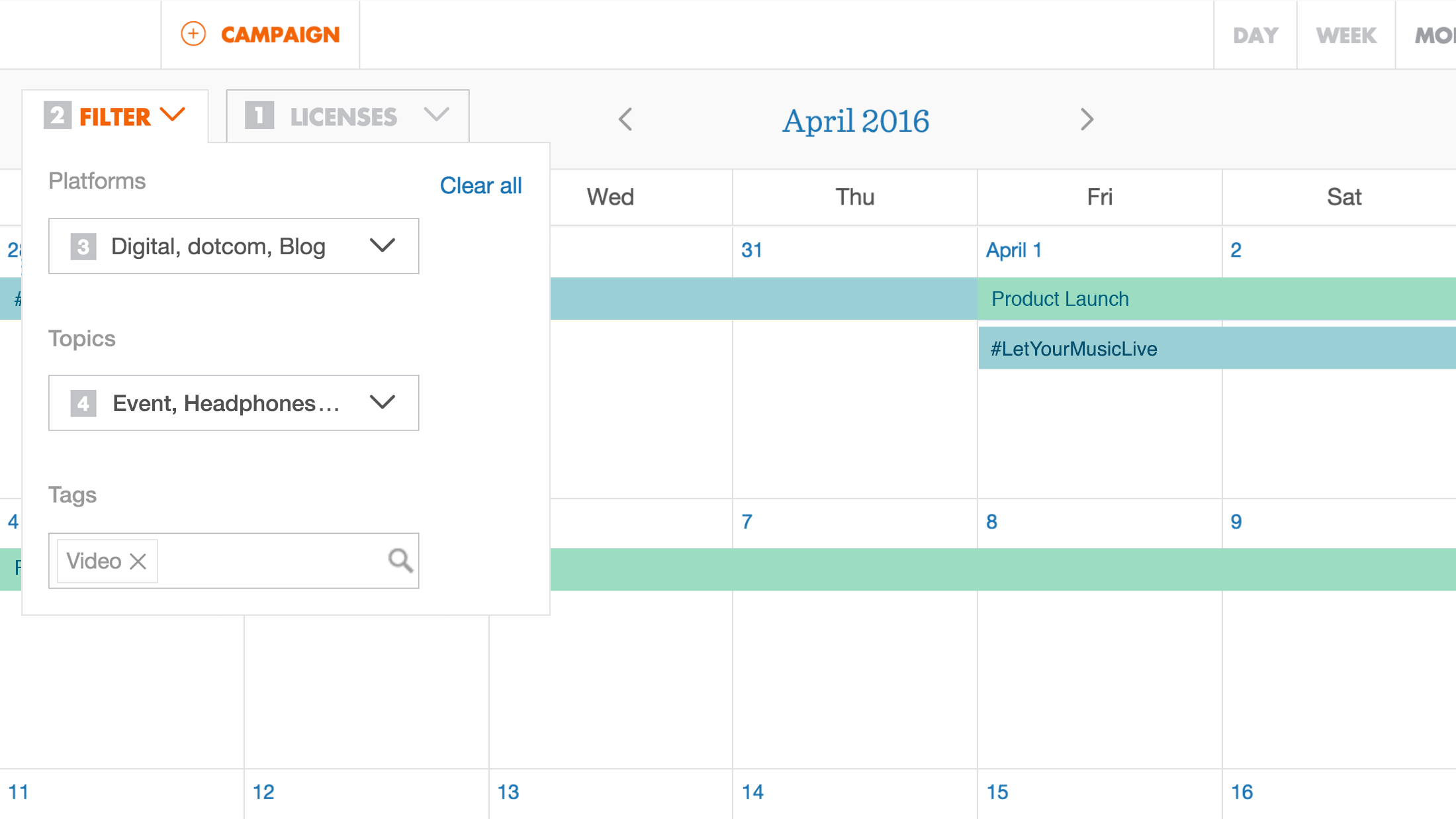 Tags, topics, and filters
Add tags to organize and track marketing efforts by brand element, topic, event, product category, theme or campaign. Filter campaigns by platform or topic to quickly find what you need. Track tags across your marketing process to understand marketing's impact from idea to end result.
Campaign sharing
The best campaigns don't always start at HQ. Percolate helps you identify successful campaigns across your organization, and repurpose best practices across teams and markets. Share any brief, campaign plan, file, or marketing conversation with a single click.
Better Marketing Starts Today
See how Percolate makes it easier to turn storytelling into sales growth