How Arla Foods Speaks to the Everyday Aficionado
"

Doing things differently is one of our brand mantras."
When you take a rugged Hollywood star with a penchant for motorbikes and put him in a kitchen, you're bound to have fans swooning. How about two birds, one stone?
Danish dairy company Arla Foods partnered with the 2015 Bradley Cooper film Burnt, where Cooper plays a bad-boy chef trying to redeem his career; see above for why that might appeal to a not-so-small fan base. Arla saw an immediate avenue in Burnt for its cheese brand Castello to reach its core consumers at the heart (or stomach) of what they enjoyed: good food and all the things it stands for. "We knew it was where our audience liked to play," says Lorenza Marzocchi, a Global Senior Manager working with Arla's marketing team, describing their choice to target a culinary-themed film.
Lorenza describes their core consumer as "everyday aficionados." They're people for whom good food is a lifestyle: it goes hand in hand with their appreciation for arts and culture. And Castello is uniquely placed to celebrate and cater to this consumer — with its roots in 19th century Europe, its cheeses are the product of a rich culture of culinary innovation.
When Arla's media agency presented them with the idea to partner with The Weinstein Company, the Hollywood studio behind the film, Lorenza and her team knew it wasn't just a good opportunity for product placement, but a critical moment in the brand's history. Arla has recently begun earnest efforts to enter new markets, including the U.S., and Burnt was the perfect vehicle for a brand awareness campaign such as this.

"

We know our core consumers as 'everyday aficionados'. For them, good food is a lifestyle."
Since Castello's founding in the 1800s, its brand story has evolved. A partnership between a film about a modern-day, motorcycle-riding chef and a 200-year old cheese brand might initially seem like a stretch. But Castello has a history of doing things differently, as Lorenza explained to us. "That's one of our mantras as a brand, and we approach the development of our cheeses in a creative, different way. Our brand slogan is 'creatively crafted.' And although Castello's cofounder wasn't exactly a bad boy chef, there are parallels between him and Cooper's character in the film."
Product placement has been around longer than most of us know. It owes its roots to author Jules Verne, who was among the earliest to "place" products in his content: by the time he published Around the World in Eighty Days, his fame had led shipping companies to lobby for their names to be included in the novel. Of course it takes more than a single piece of content to create a hit campaign today. So while the film anchored Castello's campaign, the brand gained momentum across the U.S. and Europe with efforts to localize the campaign, crossing linguistic and cultural boundaries to engage customers even if they hadn't watched it.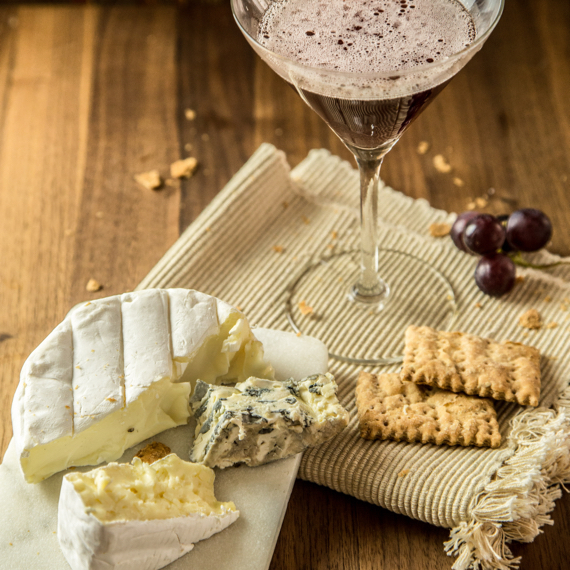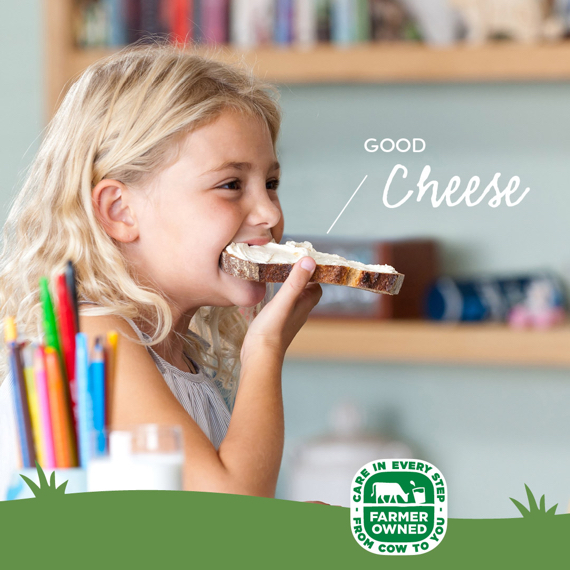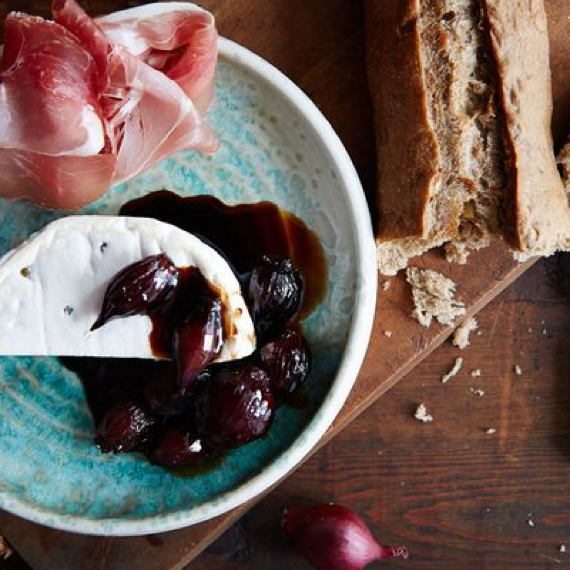 Having your brand originate in the land famed for its cheeses means you can also partner with local chefs to lend your products the distinctive taste and feel that keeps consumers coming back. For instance, one of the chefs Arla works with in Denmark created 14 restaurant-style recipes to share with food aficionados. By making exclusive assets inspired by the film available to fans and consumers, Arla empowered everyone to be an "everyday aficionado". And if part of a brand's mandate is to generate business by making the aspirational accessible, Arla succeeded in doing just that.
The broader lesson here? For a brand today, the ROI on product placement doesn't stop at ticket sales. Brands have creative license to extend their messaging beyond the silver screen, and Arla leveraged its strong cross-regional presence to do that.
The campaign ran across TV, print, digital, and out of home on billboards and bus shelters. The brand also had a presence at the afterparty for the film premiere. Needless to say, managing something this vast across geographies is no easy feat. So what was the secret sauce that kept Lorenza and team going? "We were constantly excited to bring something new to consumers. [This was about] elevating the message of Castello." And elevate the message they did — Castello's cheeses are hard to stay away from, especially if you're Bradley Cooper. M.