A Brand on the Hunt for Moments of Truth
"

Instead of creating campaigns, we want to sustain momentum around moments of truth."

This is how MasterCard approaches engagement with an audience that's millions-strong, according to Jay Mandel, MasterCard's Vice President of Global Digital Marketing.
When the company executes global marketing campaigns, it's not a matter of throwing ideas into a campaign brief; it's far more systematic than that. The marketing team starts by looking for what Mandel calls a moment of truth — an insight drawn from observant analysis, that then translates into the creative seed for a campaign, and a larger, relatable message for the brand. It's an "aha moment", if you will; finding a moment of truth and architecting it into something as big, or bigger than your brand itself.
"

Listening doesn't mean anything unless you can systematically convert it into actionable intelligence."
By championing this notion of insight first, campaign second, MasterCard has successfully run some of its biggest activations around major global sporting events, including the British Open and the Rugby World Cup. In 2015, after closely monitoring social media conversations and watching video footage of pro golfer Tom Watson (also a MasterCard ambassador) at his final golf tournament, MasterCard's digital team pinpointed their "moment": Watson tipped his hat every time he crossed the Swilken Bridge, a historic landmark on the golf course, and had fans and fellow players take their hats off in an honorary gesture to him. The team used the hat-tip to ground their Hats off to Tom campaign, which saw a tremendous response from fans and the media alike. "Instead of creating campaigns, we want to sustain momentum around moments of truth," says Mandel.
To execute on this vision, the brand has architected the organizational structure to carry these moments from ideation through to production and distribution of the finished product. They have taken the best of every marketing discipline and put it in a centralized content marketing strategy group. Consumer and digital marketers, media professionals, and communications strategists have thrown their hat into the ring for what is no doubt an eclectic group of creatives.
And the leadership of the media, digital, and consumer marketing teams have jointly decided that a systematic approach to content is critical. It looks like the decision to centralize otherwise disparate marketing processes has its payoff.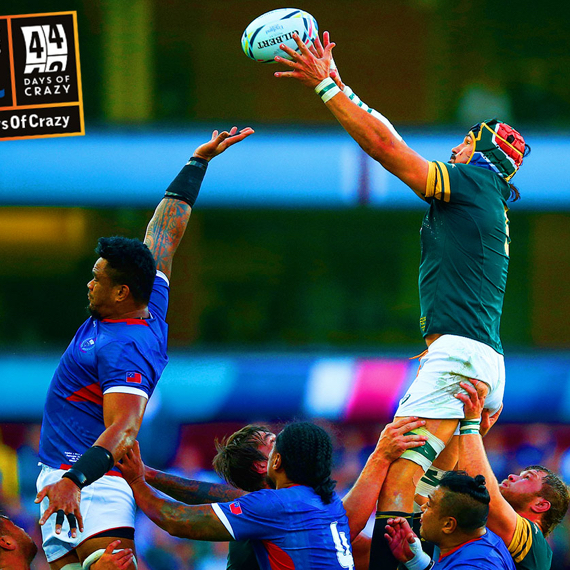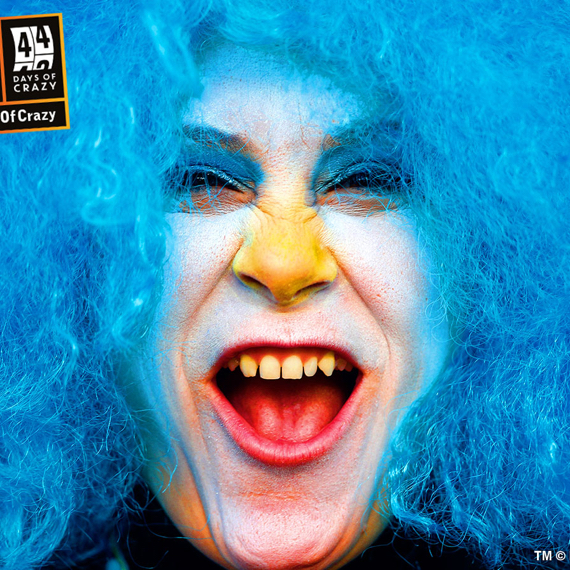 MasterCard has translated this insight-driven approach to its campaign activations around other major events. So what are the ingredients for success on a project operating under the time constraints of a real-time event? For starters, you can't miss out on the tiniest detail: even if it means watching and rewatching hours of sports footage. Case in point: the Rugby World Cup, which was 44 exhilarating days of games for MasterCard's marketers to pay attention to. To glean insights, they zoned in on themes that were important to the brand: the players that were MasterCard ambassadors, which rugby legends were being honored, and specific moments during the games.
"

Each of the '44 days of crazy' offered hundreds of opportunities find and take action on listening insights."
The ingredients of marketing success at MasterCard
MasterCard is reimagining the marketing organization for a large consumer brand, by advocating for breaking down silos that traditionally exist. For the success of Hats off to Tom, they needed to align marketers not just at the global brand level,but also at the regional level and on the agency side.
Their goal for 2016 is to take the aspects of marketing that have traditionally been fragmented, like social and content, and make them one. One of the first steps toward making that happen is uniting brand messaging under several major content pillars. Needless to say, they align with MasterCard's brand pillars, and Mandel's team follows a strict "If it doesn't fit, don't publish it" philosophy. We're looking at a well thought-out recipe for brand consistency that will only be reinforced when this approach is translated across regional markets.

"Surprise and delight" marketing, reimagined
Just as they've mastered real-time marketing, MasterCard has built a model for modern-day surprise and delight marketing.
Another iconic and ongoing MasterCard campaign is Priceless Surprises. It takes a basic behavioral insight — people love surprises, no matter the scale — and orchestrates experiences around it. They have scaled "surprise-and-delight" marketing across their customer base, treating customers to what they dub "hero surprises" like tickets to see their favorite musicians perform, or seats at the Grammys. Now if that doesn't make your customer feel like a hero, we're not sure what will.
Contrasted with Hats Off to Tom, these are lighter-touch campaigns — because of their more dispersed nature, they don't require a large platform to execute on. They attribute their momentum to organic customer engagement on social media. Nevertheless, there needs to be team alignment across geographies — propelled by MasterCard's silo-free marketing environment.
That's the high-resolution view into the goings-on behind the scenes at one of the world's largest marketing organizations. When your brand is as distinctive as MasterCard's, it's crucial to remind your consumers that you're committed to entertaining, informing, and delighting them wherever possible. And in order to do this, it means delivering on campaigns with a consumer-first mindset. And if that means surprising them with VIP tickets to see Justin Timberlake, or a Caribbean cruise when they swipe their credit card on a regular shopping trip, they are giving "regular" experiences the potential to be extraordinary. And that's something not a lot of brands can attest to. M.