Uncovering What "Real Men" Are Made Of
"

Only 7% of men around the world can relate to the way the media depicts masculinity."

Many Americans are still surprised when a male CEO steps down to stay home with his children, or when an athlete takes time off to be present for his child's birth. In many ways, we're still in transition when it comes to accepting men who prioritize care.
Towards the end of 2014, prominent media conversations centered around work-life balance and men's perceived roles both at work and outside of it. This discourse prompted Dove Men+Care to embark on the new 2014 "Care Makes a Man Stronger" global research study with sociologist and masculinity expert Dr. Michael Kimmel. Their aim was to discover the modern man's definition of masculinity and strength.
The ultimate goal? To illustrate the role of care — an intangible and often overlooked quality — as a part of what makes men, well, men.
The brand Dove Men+Care launched in 2010, at a time when the men's personal care category was rapidly expanding. For its products to stand out amidst the noise, the brand sought to uncover something beyond the typical "problem-and-solution" story plug for personal care products.
Research revealed that men weren't in fact comfortable with the way brands were depicting them; 93% of men don't relate to the way media depicts masculinity. This would become the insight grounding the brand's entire "Care Makes a Man Stronger" campaign.
"The result was surprising to us — only 7% of men around the world can relate to the way the media depicts masculinity. Dove Men+Care wanted to reflect that back to men," said VaynerMedia's Meredith Montana.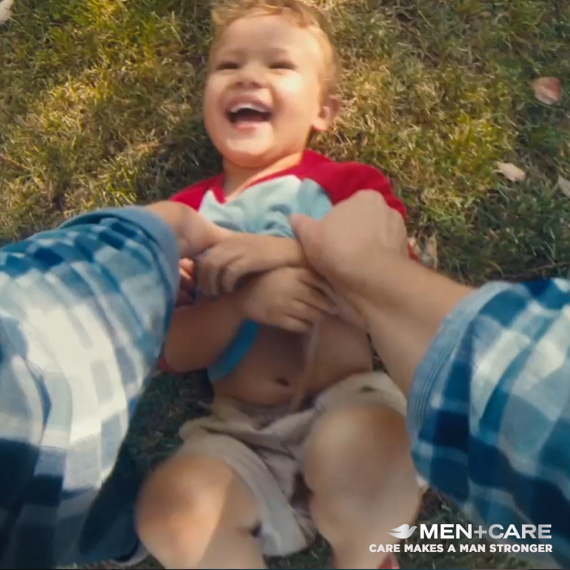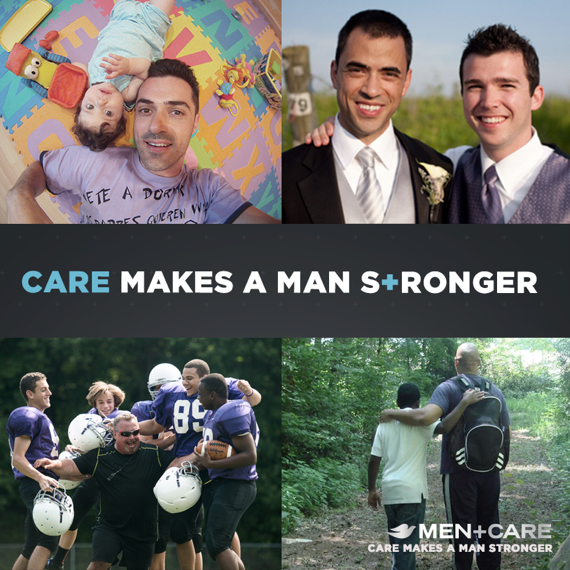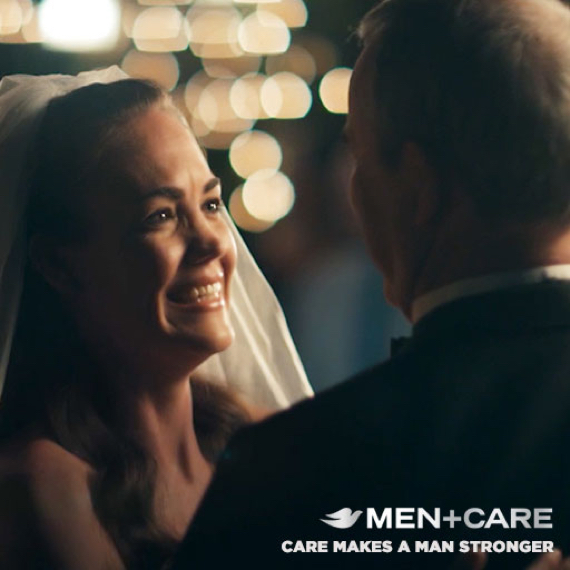 "

We treat our agencies as a single team. That means they all represent equal voices in the room."
Dove Men+Care was, in essence, taking years of social and cultural perception and turning it on its head. And the experts agreed. "The core of masculinity today is rooted in [a man's] strength of character," Dr. Kimmel noted. "Traits like integrity, authenticity, and how he cares for himself and those around him are integral to how a man perceives his own masculinity today – versus physical strength, power, and affluence that prior generations may have prioritized."
With the help of its U.S. agencies VaynerMedia, Edelman, Mindshare, Ryan Partnership, and Davie Brown Entertainment, the brand started to explore campaign executions. They launched their now widely known "Calls for Dad" TV commercial on Father's Day 2014, using dads – often reduced to treehouse-building, softball-coaching figures in popular culture and media — as their primary messengers. And a powerful message it was: the overwhelming response to the original ad became the springboard for the brand's next big move.
At Super Bowl XLIX, Dove Men+Care's message couldn't have been more appropriate. Super Bowl 2015 was dubbed "The Year of the Dad," which helped generate even more organic reach for Dove Men+Care's "Real Strength." Along with a new-and-improved Father's Day ad and ESPN homepage takeover, Dove Men+Care went big on social with #RealStrength. The campaign perfectly juxtaposed the men on the field displaying their physical strength with the men in Dove Men+Care's ads displaying a different, less externally evident kind of strength through how they care for others.
"We saw that this was a cultural conversation people were already having and identified a great opportunity to position Dove Men+Care as a thought leader within it," explained Dove Men+Care Brand Manager Adam Domian.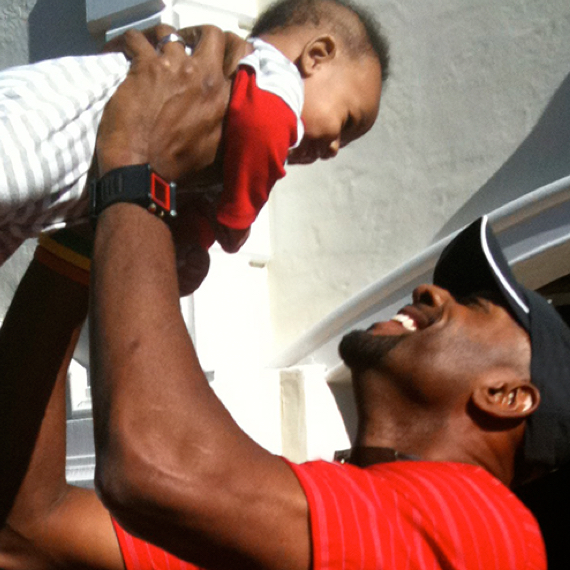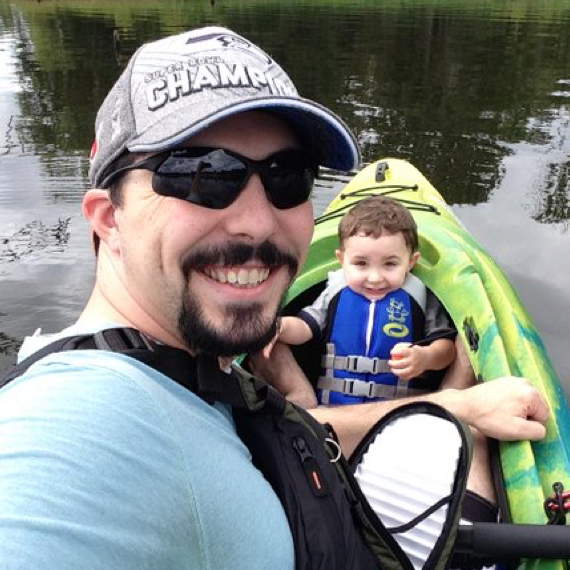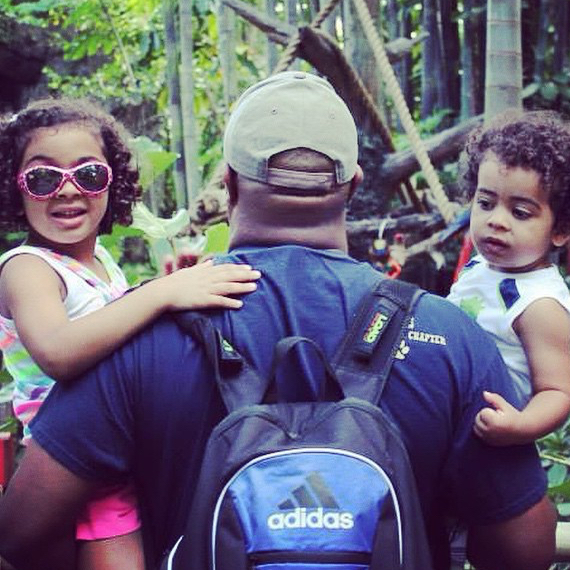 The campaign beat all its performance benchmarks, and then some. It got fantastic traction on social, which gave the team the foundation to build a digital gallery of user-generated content showcasing the caring side of masculinity.
More significantly, it provided a platform to keep iterating on — with real men, showing real strength. "You can't be certain how a new campaign will perform, but we had confidence in it because everything we do is grounded in insights which inspire great storytelling," Adam explained.
The brand and its agency partners went a step further than just using the Big Game as a platform for its campaign, harnessing real-life examples of real strength — off the field — from the players themselves. Through social partnerships with the brand, NFL players Vince Wilfork, Malcolm Smith, DeMarco Murray, Emmanuel Sanders, Adam Vinatieri, and Jordy Nelson posted on behalf of Dove Men+Care showcasing how their real strength came from their families. To take something this ambitious from idea to execution is no easy feat, but the success of "Real Strength" rests largely on its collaborative, inter-team aspect. "It's important that it's a partnership. We treat our agencies as a single team, across our social, creative, media agencies too. That means they all represent equal voices in the room," Adam noted. "You empower agencies to bring newer ideas to the table when you are clear about what your ambitions are as a brand."
And although Dove Men+Care's ambitions may be sky-high, they are most certainly scalable — with a culturally relevant truth to anchor them. M.