These Two Bellmen Are Content Marketing's Future
"

We need to stop interrupting what people are interested in, and become what they're interested in."

Most film buffs would agree that a memorable action movie isn't complete without the classic hotel scene — think 'Ocean's Eleven' and 'Rush Hour 2' at The Bellagio, and 'Scarface' at Miami's Fontainebleau. It's typically a variation of a villain and hero crossing paths in a glittering hotel lobby, locking eyes, and acknowledging the face-off that is soon to come.
Imagine your surprise, then, when you walk into your seemingly ordinary hotel room, look for something to watch from among the programs on offer, and see a movie that was shot in the very place you just checked in to. Reel- and real life collide, you gasp, and settle into 18 entertaining minutes of two hotel attendants pursuing an art thief in the very same hallway you just walked down. Enter JW Marriott's film 'Two Bellmen,' the cornerstone of a campaign defining the hospitality company's bold, original marketing.
Behind the scenes in Marriott International's marketing arm is a laboratory for creativity that's been pushing the boundaries of advertising in the hospitality industry since its inception in 2014. It's part Hollywood studio, part experiential marketing, part reinvented brand storytelling, and entirely unafraid to push the envelope in order to get its message to the next-gen traveler.
Today's 20- or 30-something plans their travels differently from their parents. They'll go straight to their most trusted source: their peers and the conversations they're having on other forms of media. It was with the insight that traditional tactics don't work for the next generation traveler anymore that Marriott's Content Studio was born in September 2014. They completely reimagined the way the brand approached content, from its target audience to the channels they distribute to. At its helm is David Beebe, formerly Vice President at Disney-ABC's TV studio.

"

We figured out how to push the limits while keeping it a safe enough play for the brand."
Add to the challenge that Marriott is a fairly complex organization; with 19 hotel brands in 78 countries, their hotels reach a broad spectrum of travelers looking for experiences ranging from budget-friendly vacation to no-nonsense business trip to all-out luxury retreat. To market such diverse properties is no easy feat, but it also gives the marketers at Marriott more material to work with. Each brand has its own personality and traveler "type" — its own distinct culture and feel that's noticeable the minute you step into the lobby. The global studio is responsible for storytelling for every Marriott brand, creating strategies unique to each one's needs and target audience. Storytelling isn't just a buzzword around here: it's a founding pillar of Marriott's marketing, and they've got a robust original content franchise to prove it: the 'Two Bellmen' series.
'Two Bellmen' is an action comedy following two hotel employees Christian and Gage — played by Hollywood stuntmen William Spencer (Spiderman) and Caine Sinclair (How I Met Your Mother) — as they take down a gang of notorious art thieves. Shot entirely on location at the JW Marriott Los Angeles L.A. Live, the film sits at the intersection between branded content and pure entertainment.
"We figured out how to push the limits while keeping it a safe enough play for the brand," Beebe said when we talked with him about the creative inspiration behind the project. In doing so, they also made sure to tap into what the next-gen traveler was interested in, while staying away from stereotypes. "We're tapping into the things that different audiences are interested in," he said, referring to the film's storyline that weaves in themes like adventure sport, travel, art, and even parkour. With a more globally aware, culturally fluent and increasingly younger customerele, the brand is moving at the speed of its customers.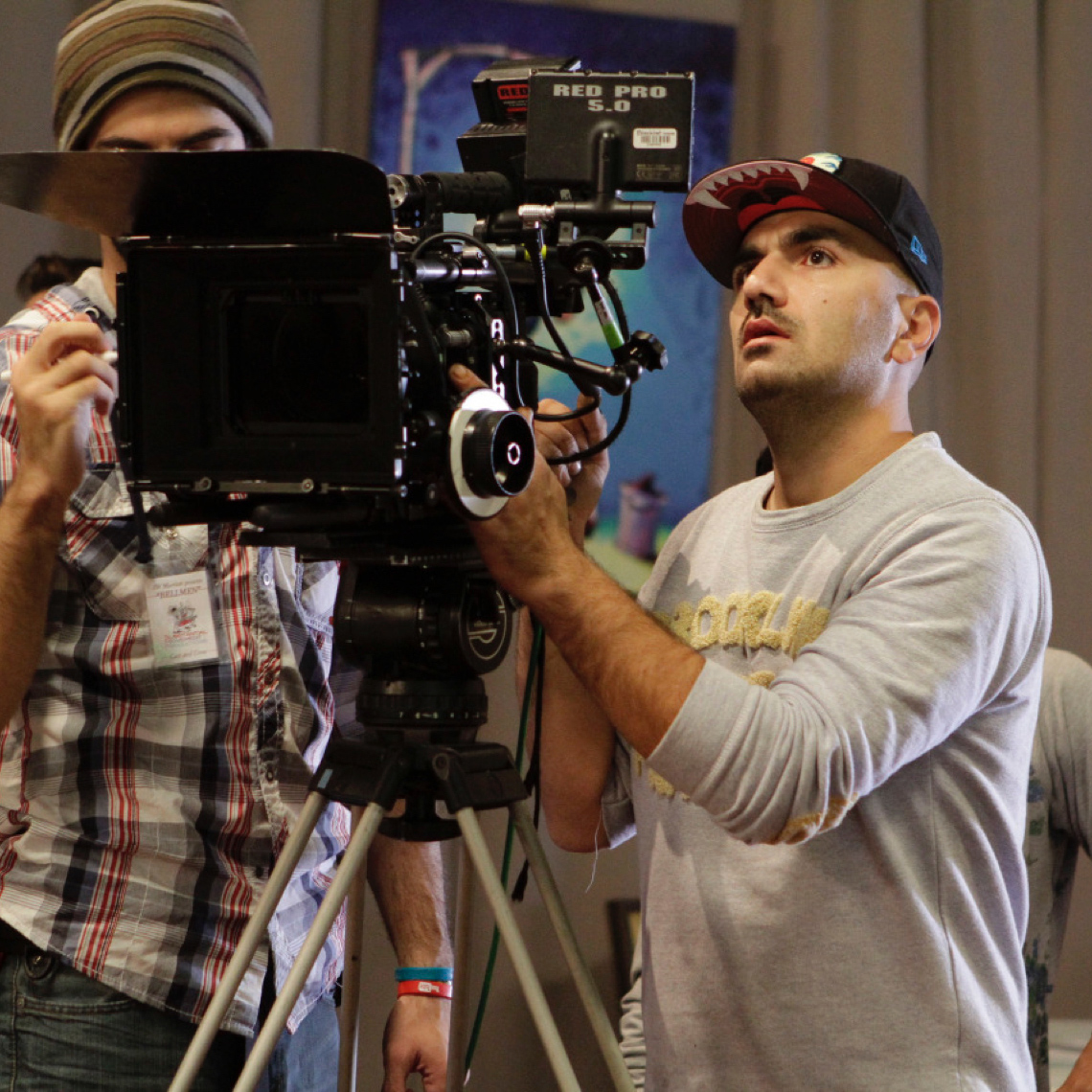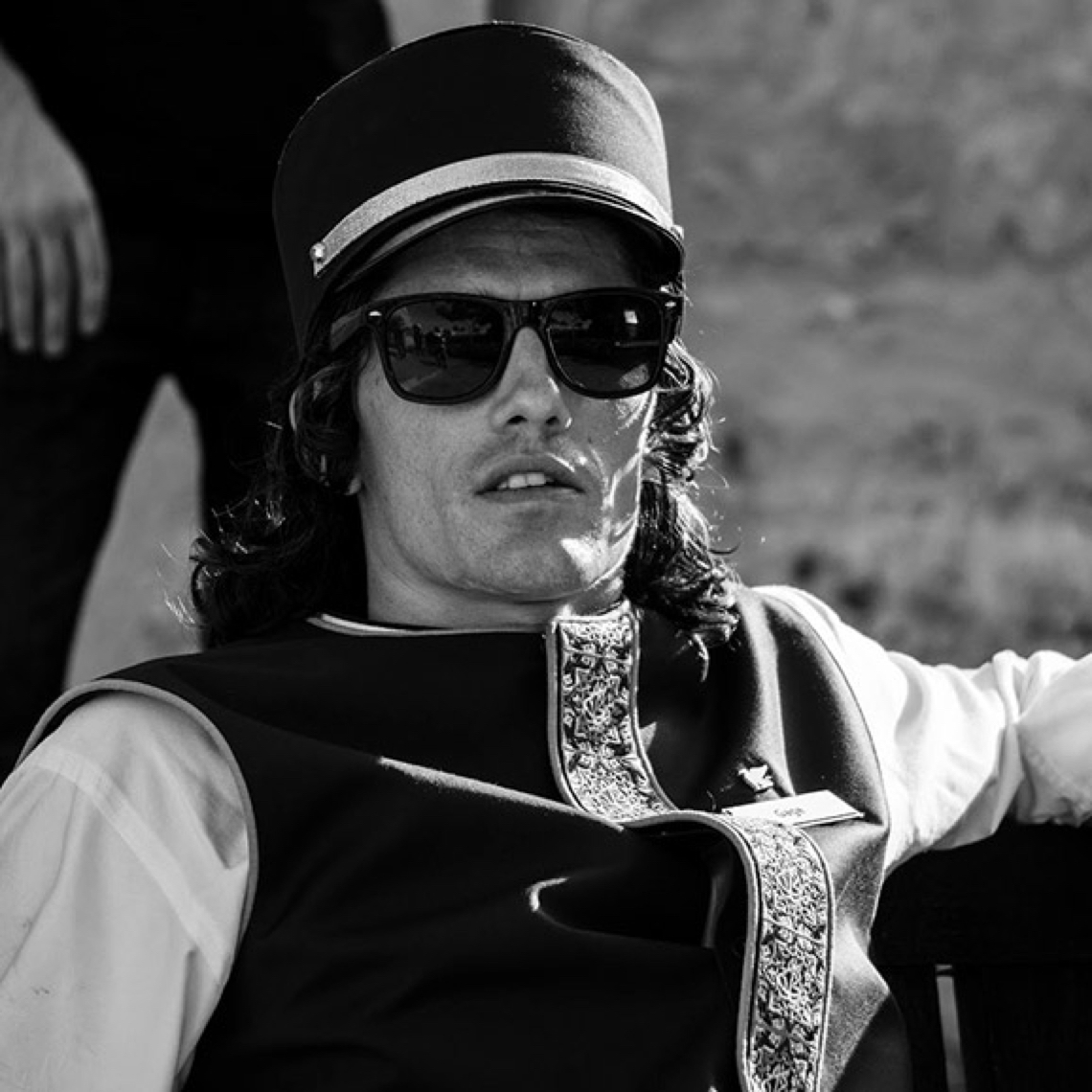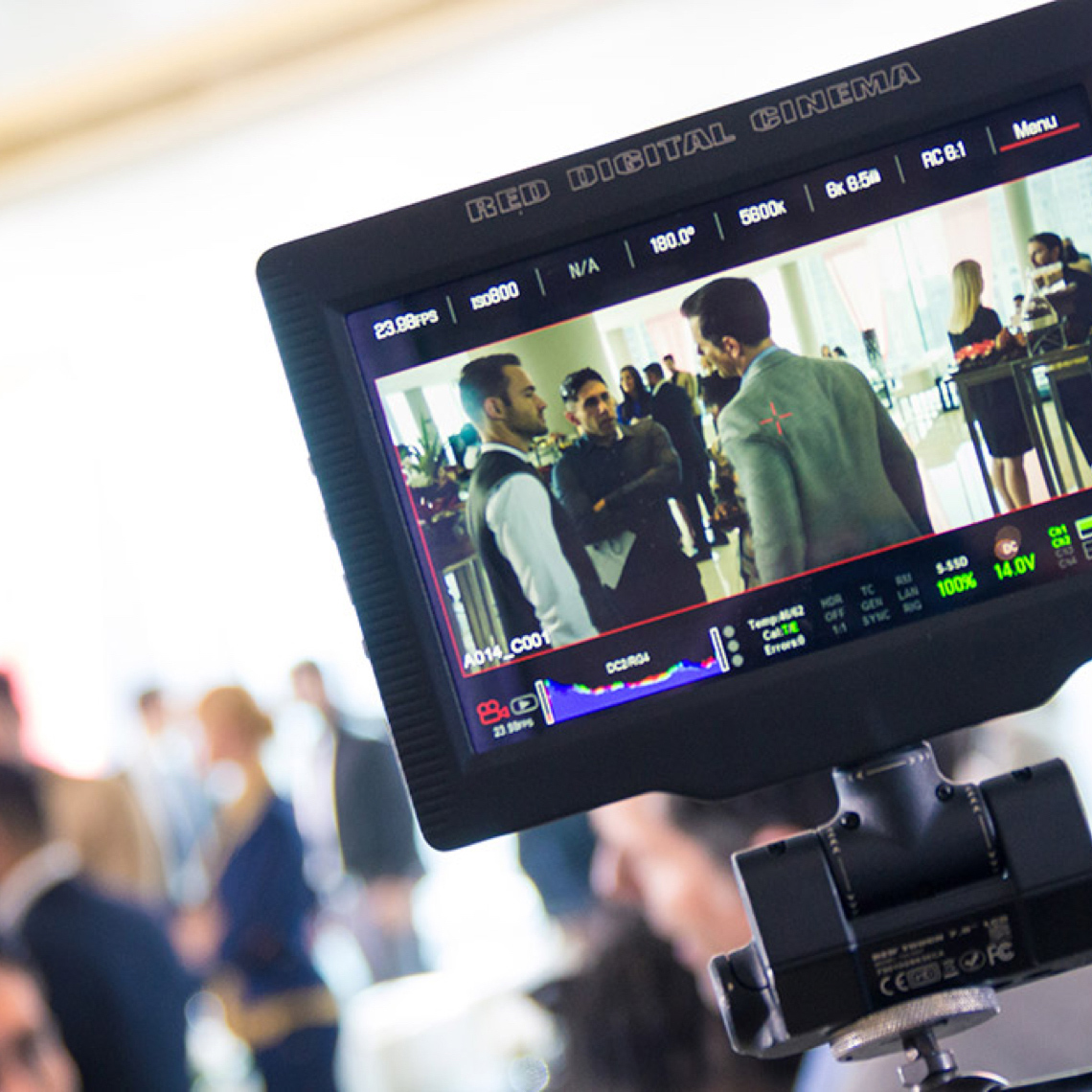 Riding on the success of the original film, Beebe and his team created a sequel, shot in Dubai. This time, the angle was a bit different: instead of just showcasing their hotel, they shot half the film in Dubai to highlight the sights and sounds of the destination their hotels are a gateway to. The third and final installment in the series will be shot in Seoul. The choice of three such diverse locations, each home to distinct cultures, is central to the JW Marriott brand and has helped its guests and would-be customerele aspirationally map their travels through the film.
"Two Bellmen is slowly building a community of people who like the stories and the characters — and we can move them into our world in different ways," says Beebe, who was executive producer of the film. And while most brands choose to play it safe with shorter videos, Marriott has seen viewing completion rates of 80% and higher for 'Two Bellmen'. The film premiered in theaters for an exclusive audience and is freely available on YouTube as well as to JW Marriott guests for in-room viewing. And unlike most content marketing campaigns, they've been able to draw a direct line through to business objectives: everything (well, besides the fight scenes) you see in the film is available to experience through one of their Two Bellmen-themed sales packages. The brand has undertaken similar initiatives with offering themed packages for its other film franchise, 'French Kiss', which drove $500,000 of revenue to the Paris Marriott Hotel Champs-Elysees in its first 60 days alone.

Film isn't the only media format where Marriott is a first mover. It was the first hotel brand to be on Snapchat, where it partnered with social media influencers Casey Neistat and Sean McBride, giving them the reigns over its Snapchat channel for three days each, in a foreign city. The channel didn't focus on highlighting the Marriott hotel properties — it was about giving their audience an entertaining experience and then creating the brand association, letting them know that Marriott could enable them to have those experiences too.
So how did the Marriott team get the green light to go ahead with such unconventional — and budget-heavy — projects? They tried things that most brands shy away from because of the fear of failing. The key, according to Beebe, lies in beginning with a clear purpose. Marriott's model, in which it owns all creative (as opposed to sending it out to an agency), ensures that its storytelling stays close to the brand's founding principles and those who know them best. The Content Studio comes up with the high level creative and then goes out to find creative partners they know can execute against their plan. Continual change and risk-taking has been part of the company's DNA, ever since it began as a root beer stand (no, seriously). And perhaps what Marriott is doing signals a new formula for marketing success — owning the creative process all the way through to the final output, and having an ear to the ground for what people are truly interested in. M.