Building Campaigns for a Storied Brand
If there is one brand that's consistently been present for many of America's biggest historic moments over the past several decades, it's global audio electronics manufacturer Shure. They were enlisted as a contractor to the U.S. military during World War II, which set the stage for their legendary quality standards. Their microphones have been on the U.S. President's lectern every year since 1965. Today, Shure has an in-house museum at its corporate headquarters in Niles, Illinois, called the Great Hall, and an archive that houses two of every product going back to the brand's origins in 1925 as a one-man catalog company selling radio parts.

With a history this rich, Shure has plenty of key moments to celebrate — and plenty of creative ways to do it. So it's no surprise that Shure wanted to give its beloved product the SM58, a fitting celebration for its 50th (yes, that's right) anniversary. We went behind the scenes to see how Shure's marketing team activated across the world to harness the stories of its audience and make the SM58's 50th an anniversary to remember.
With marketing teams across eight locations publishing content in 12 different languages, the team at Shure had to manage a significant level of global complexity. "There had to be something sitting at the center of all of that — it couldn't just be a person, it had to be technology," says Jason Walker, Global Content Manager at Shure. In his role at the crossroads of all Shure's global regions, Jason plays brand traffic cop to keep messaging and imagery aligned across the brand's communications — and he understood the need for a central software better than anyone else. Shure used Percolate to plan and coordinate the SM58 campaign across its multiple teams and regions.
"

Today, your marketing is universal. On the internet, everyone can see everything [you produce] globally. It's not like the days of print where no one could see your brochure from 50 miles away."
— Jason Walker, Global Content Manager at Shure
Rallying around a theme
The theme for the SM58 campaign didn't come out of nowhere: it was the product of a thoughtful process of taking the best of the brand's global and local campaigns and combining them into a single branded initiative. Much of the campaign ideation happened within Percolate, which serve as the central hub for Shure's marketers and their agency partners to collaborate in. They used past campaigns — which they had a record of in Percolate — to inform the anniversary campaign. Having everything documented in a single place ensured they weren't reinventing the wheel, rather taking the best of what they'd already created and repackaging it into something, well, even better.
"We have a consensus culture here, so we brought marketers together from all over the world to brainstorm. We combed through the things we do annually and thought, can we brand them for this new campaign?" Jason says of the genesis of "Born to Perform". Every element of the campaign was stored in a Percolate campaign brief, from the messaging and target audience, to campaign goals — and creative components like copy and digital assets.
Lights, camera…
Once they had locked in a theme, Shure got artists involved: because what's a mic without a powerful voice behind it? A lineup of renowned artists including Sheryl Crow, Patti Smith, and Henry Rollins participated in the campaign by donating their microphones in "various stages of being beaten up", which corresponded perfectly with the SM58's endurance, ruggedness, and reliability over time. This spring, they launched artist charity auctions with artists like Paul McCartney and The Who as an ancillary component to the campaign.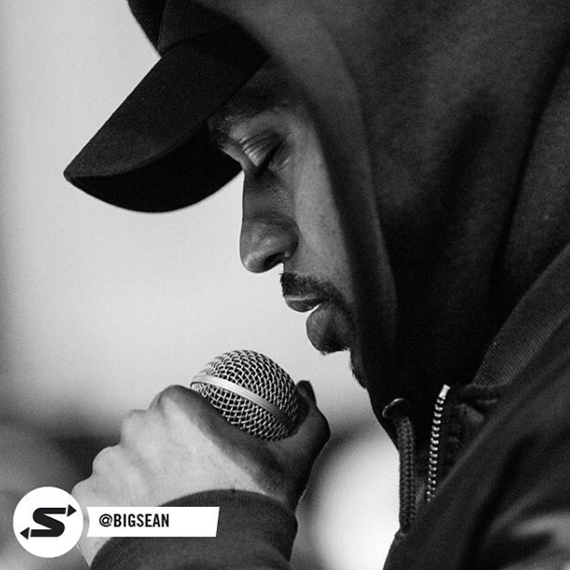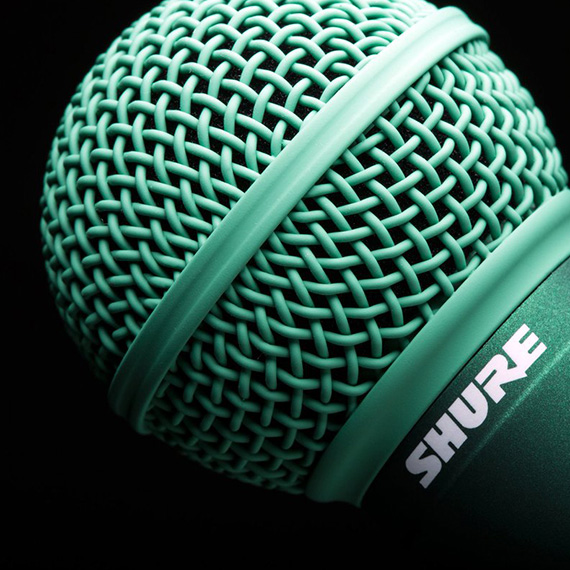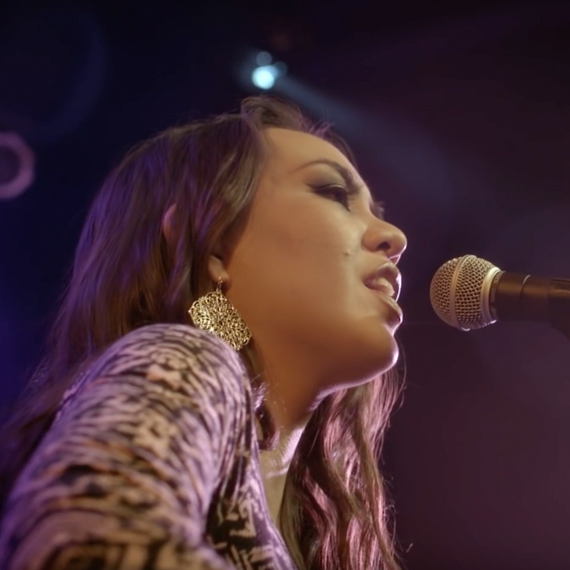 Much of the content for Born to Perform was geared toward the social channels where the brand has its largest consumer audience: Facebook and Instagram. In addition to social, Shure saw success in its blog content for the campaign, with some pleasantly surprising viral success on its "10 Things You Might Not Know About the SM58" post. Shure hit and exceeded its campaign goals of awareness and engagement, achieving over a million impressions on Facebook and triple the usual engagement on the brand's social content. Their Instagram posts for the campaign garnered over 22,000 likes, significantly increased from their typical post engagement.
Whether seasoned performers or amateur musicians, Born to Perform had something for everybody. The content was tailored to both the artist community on Instagram and to the tech-savvy audience that geeks out over sophisticated audio equipment. All the content was planned and created centrally in Percolate — the team built it out in their global license and shared it with regional teams when complete. "By the time we shared it, every single post was built out in the Percolate brief with the scheduled time and instructions [for our locally-based marketers] about when and where to publish it," explains Jason. This also gave local teams enough time to translate content for their audiences.
Shure also partnered with creative studio Tongal to launch a video contest, with the challenge to filmmakers being to tell a story around how they use the SM58 and why. "This gave the product and the story behind it a lot of context," says Jason. The video campaign added a customer-centric element to Born to Perform, showing the product in the context of its users. "The mic tends to be photographed alone, but we wanted to show it on stage, and to build connections with our customers and the musical community."
We can only imagine what the SM58's 100th anniversary campaign will have in store. M.