 Creating Innovative Marketing Systems

Industry
Manufacturing

Lines of Business
12

Marketers using Percolate
750

Posts Published
1,000
---
GE
With multiple lines of business — aviation, healthcare, energy, among others — and 305,000 employees across 160 countries, GE is one of largest and most innovative companies on the planet.
Learn how Percolate has become an integral part of GE's global workflows, driving improved brand consistency, efficiency, transparency, and effectiveness as their system of record for marketing.
The new planning system that Percolate developed for our team is allowing us to scale our content strategy in a very meaningful way. Seeing all of our campaigns in a single location and collaborating with our colleagues has never been easier. The marketing calendar is helping us extract more value from our content and align a diverse set of teams across our organization.

Katrina Craigwell
VP of Global Marketing Innovation at GE Digital
Efficiency
By planning, storing, and distributing all digital through Percolate, GE can publish more content, faster, with less effort, including over 950 posts in March 2014 alone.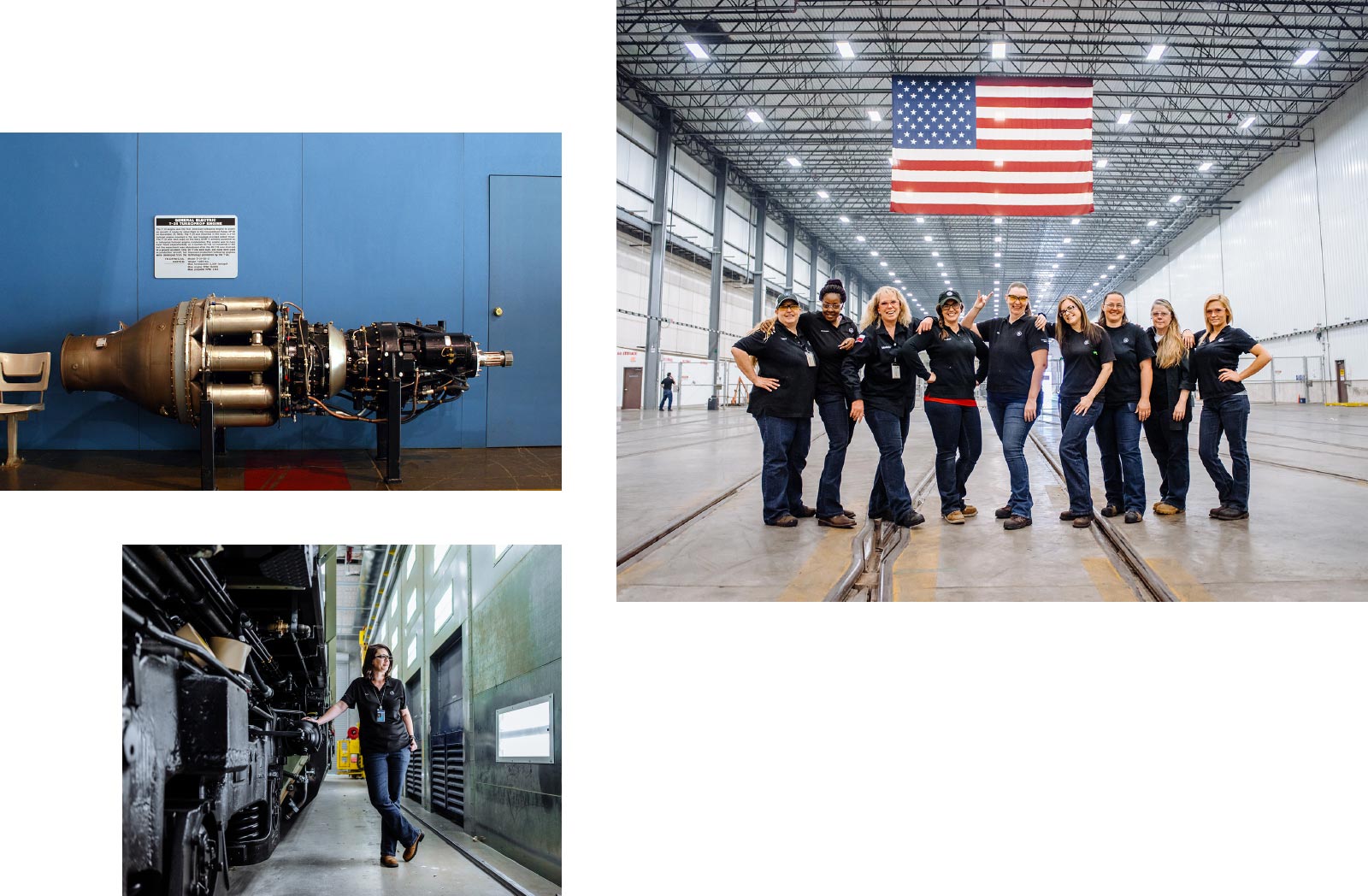 Brand Consistency
Through Percolate's global image drop, brand ingestion tools, and content planner, GE is able to maintain a stronger and more consistent visual brand across their marketing. Our powerful image editor allows local teams to quickly customize global brand assets and produce compelling visuals without the need for dedicated designers or Photoshop.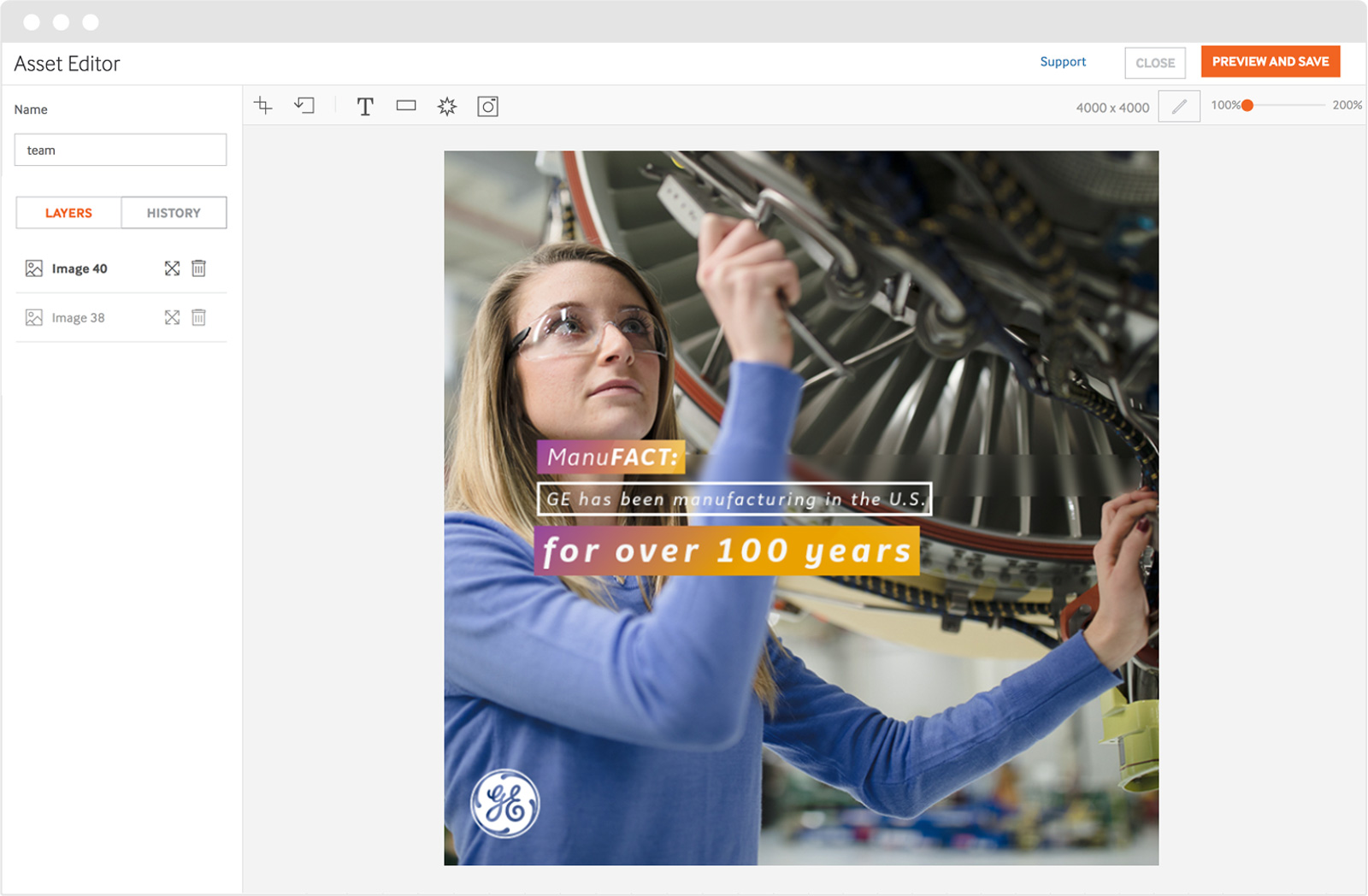 Transparency
Over 350 marketers and agency partners use Percolate's marketing calendar to create events and coordinate regional creative, campaigns, and schedules across 10 global marketing channels.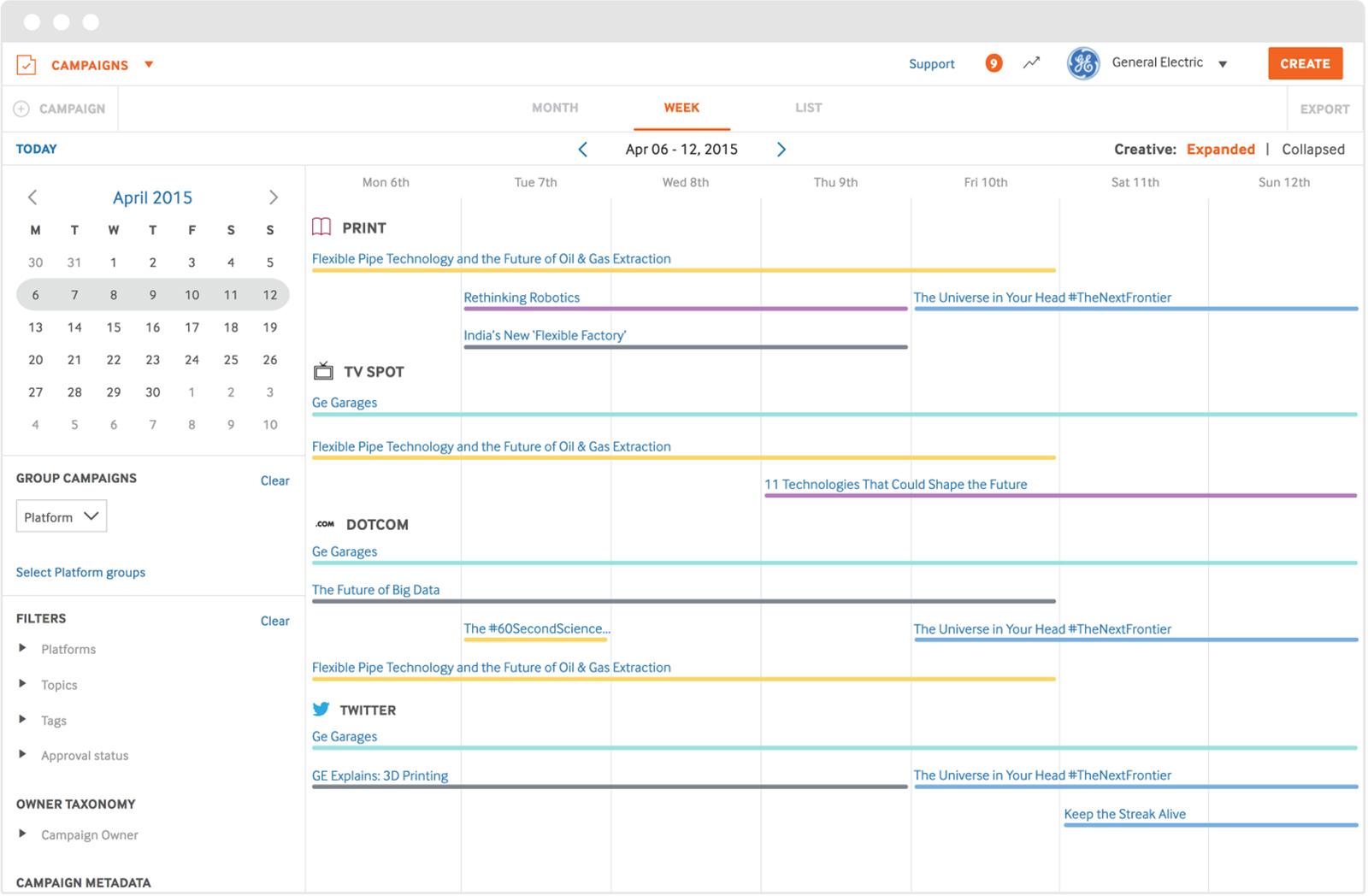 See Percolate in Action
Explore how Percolate can help you execute your marketing experience
See how Percolate can help you grow revenue and deliver better customer experiences